---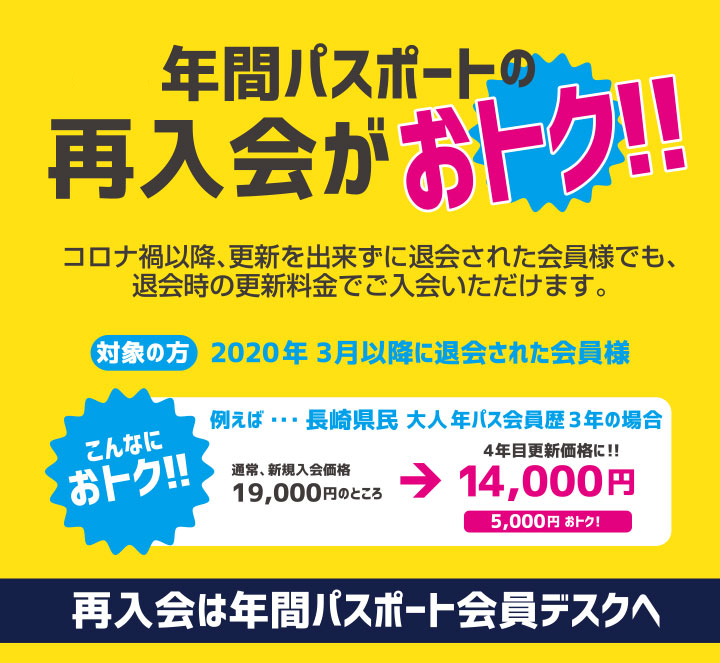 Re-enrollment of the Annual Pass is a great deal.
Members who have withdrawn after March 2020 can join at the previous renewal fee, so please come to the Annual Pass member desk when you visit.

* For those who live in Kyushu: If the expiration date is until March 2021, the basic charge will be applied. (Members whose expiration date has expired after April 2021 will be offered at a limited price for residents of Kyushu)
* Those who have withdrawn by February 2020 are not eligible.
* Those who are renewed within one month after the original expiration month are not eligible.
* For renewal, please bring your current Annual Pass to proceed smoothly.
* If guests are uncertain about the number of years you have renewed, we will check it, so please feel free to drop in at the Annual Pass member desk.


Click here for renewal fee