Attractions
Back to the list
Attractions
Numbered ticket distribution target
Eligible to Passport Holders
Rainy day OK
Usage restrictions
VR
Experience the thrill
Enjoy with the family
Enjoy with friends
Enjoy with your partner
Attraction Town
Price

Eligible to Passport Holders
The best, fastest and longest! The strongest VR roller coaster in the world
The world's strongest VR roller coaster is born with VR x motion sheet x ride system!
Absolutely impossible in the real world! Super high speed, super superb view, and unpredictable super development.
Now, a surprising coaster departs from Huis Ten Bosch!!
Blown away speed 270km / h!
The fastest in the world!

■ Height difference 300m!
About twice the highest in the world (USA: Sky Wrapper 150m)
Its height is more than three times that of the Statue of Liberty!

■ Total length 3,000m!
1.2 times more than the world's longest roller coaster!
(Japan: Mie Prefecture 2,479m)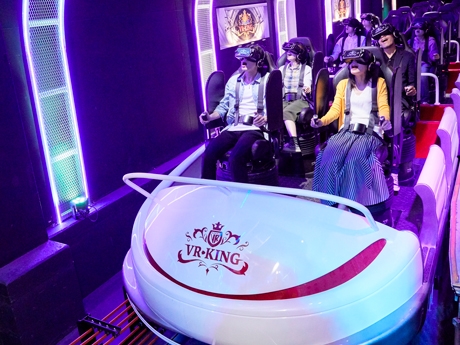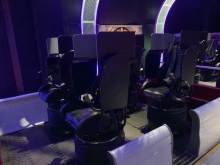 As part of our preventive measure, we have installed "prevention shields" on every sheets.
With our thorough measures, we are looking forward to seeing you at VR-KING!
Name
VR-KING
Location
Attraction Town
Time required
About 14 minutes
Price
Eligible to Passport Holders
Remarks
対象年齢:7歳以上(13歳未満は保護者の同意が必要)
利用制限:身長130cm以上.
     体重90kg未満(施設ご利用する状態での計測)
妊娠中のお客様、ご飲酒されているお客様、車いすのお客様(自立歩行が可能な方はご利用いただけます)は、ご利用いただけません。
【防疫対策について】
空調設備による必要換気量が基準に適合。
サーキュレーターによる換気と、サイクル毎の消毒の実施。