Attractions
Back to the list
Facilities for numbered ticket distribution
Eligible to Passport Holders
Rainy day OK
Usage restrictions
VR
Experience the thrill
Enjoy with the family
Enjoy with friends
Enjoy with your partner
Attraction Town
Fee

Eligible to Passport Holders
Opening hours

【3/1(月)~3/19(金)】
日曜日~金曜日
9:00~20:00
土曜日
9:00~21:00

※混雑状況により最終受付時間が変動する可能性がありますので予めご了承下さい。
News & Events

More details
The best, fastest and longest! The strongest VR roller coaster in the world
The world's strongest VR roller coaster is born with VR x motion sheet x ride system!
Absolutely impossible in the real world! Super high speed, super superb view, and unpredictable super development.
Now, a surprising coaster starts at Huis Ten Bosch!!
■ Overwhelming speed 270km / h!
The world's fastest roller coaster 240km / h!

■ Height difference 300m!
About twice the highest in the world (USA: Sky Wrapper 150m)
Its height is more than three times that of the Statue of Liberty!

■ Total length 3,000m!
1.2 times more than the world's longest roller coaster!
(Japan: Mie Prefecture 2,479m)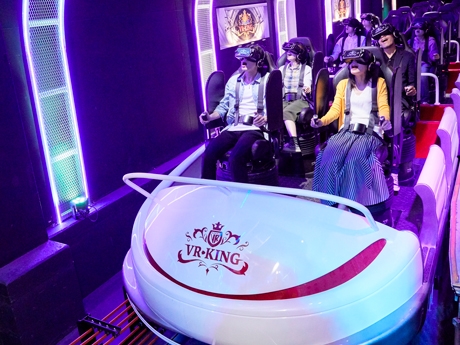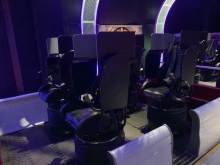 現在、防疫対策としてお客様にご乗車頂く全ての座席に「防疫シールド」を設置しております。
安全・安心してご利用頂けるよう、スタッフ一同心よりお待ち申し上げております。
Name of facility
VR-KING
Location
Attraction Town
Opening hours
【3/1(月)~3/19(金)】
日曜日~金曜日
9:00~20:00
土曜日
9:00~21:00

※混雑状況により最終受付時間が変動する可能性がありますので予めご了承下さい。
Park holiday
Fee
Eligible to Passport Holders
Remarks
Target age: 7 years old and over (under 13 years old requires parental consent)
Usage restrictions: Height 130 cm or more, weight less than 90 kg
* Numbered tickets may be distributed during times of congestion.

[About epidemic prevention measures at the time of resumption]
The required ventilation volume from the air conditioning equipment meets the standards.
Ventilation by a circulator and disinfection every cycle.