Attractions
Back to the list
Attractions
Numbered ticket distribution target
Eligible to Passport Holders
Rainy day OK
Usage restrictions
VR
Experience the thrill
Enjoy with the family
Enjoy with friends
Enjoy with your partner
Attraction Town
Price

Eligible to Passport Holders
The best, fastest and longest! The strongest VR roller coaster in the world
The world's strongest VR roller coaster is born with VR x motion sheet x ride system!
Absolutely impossible in the real world! Super high speed, super superb view, and unpredictable super development.
Now, a surprising coaster departs from Huis Ten Bosch!!
Blown away speed 270km / h!
The fastest in the world!

■ Height difference 300m!
About twice the highest in the world (USA: Sky Wrapper 150m)
Its height is more than three times that of the Statue of Liberty!

■ Total length 3,000m!
1.2 times more than the world's longest roller coaster!
(Japan: Mie Prefecture 2,479m)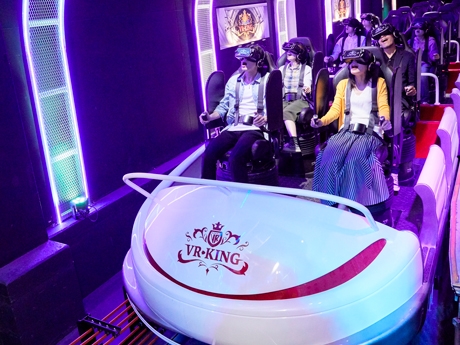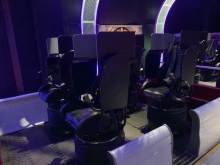 As part of our preventive measure, we have installed "prevention shields" on every sheets.
With our thorough measures, we are looking forward to seeing you at VR-KING!
Name
VR-KING
Location
Attraction Town
Time required
About 14 minutes
Price
Eligible to Passport Holders
Remarks
Target age: 7 years old and over (under 13 years old requires parental consent)
Usage restrictions: Height 130 cm or more.
Weight less than 90kg (measured while using the facility)
Not available to guests, guests, and wheelchair guests (available to those who can walk independently).
[About epidemic prevention measures]
The required ventilation volume from the air conditioning equipment meets the standards.
Ventilation by circulator and disinfection every cycle.