Attractions
Back to the list
Vehicles / Others
Rainy day OK
Small kids can also enjoy
Available for pregnant women
Wheelchair accessible
Enjoy with the family
Enjoy with 3 generations
Enjoy with friends
Enjoy with your partner
Amsterdam City
Price

Facilities eligible for Premium Passport
Take a break in a special space
time with flowers, music and a relaxing sofa.
Overlooking Omura Bay in front of you.
You can enjoy the glittering illuminations at night.

We are waiting for you with soft drinks and sweets.
(To prevent the spread of new coronavirus infection
Drinks and sweets are custom made. Please note. )
It is a lounge where you can take a rest when you are tired from enjoying the large space. Free Wi-Fi service is also available.
  
■ How to unlock the entrance ■

① Open the black lid of the entrance door
② Touch the screen
③ As the numbers are displayed, you can use the Premium Passport or
Enter the PIN (4 digits) when redeeming the Privilege
④ After inputting, press "E" at the end.
⑤Turn the door knob to enter.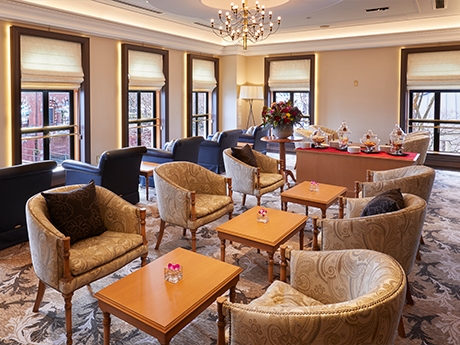 Name
Premium Lounge
Location
Other
Time required
20 minutes (There time limit. Please relax.)
Price
Facilities eligible for Premium Passport
Remarks
■ We also have a mobile charger.
■ Smoking is prohibited in the building.
(There is a smoking area just outside the entrance.)
■ If you have a Premium Passport, you can use it as many times as you like.
■ Please be sure to bring your ticket when using the lounge.
If you do not have it, you may not be able to use it. Please note that.
■ Please refrain from using with pets.