Guide for must see sight
Introducing the highlights of the "Kingdom of Lights".
All can be enjoyed with only the passport.
---
---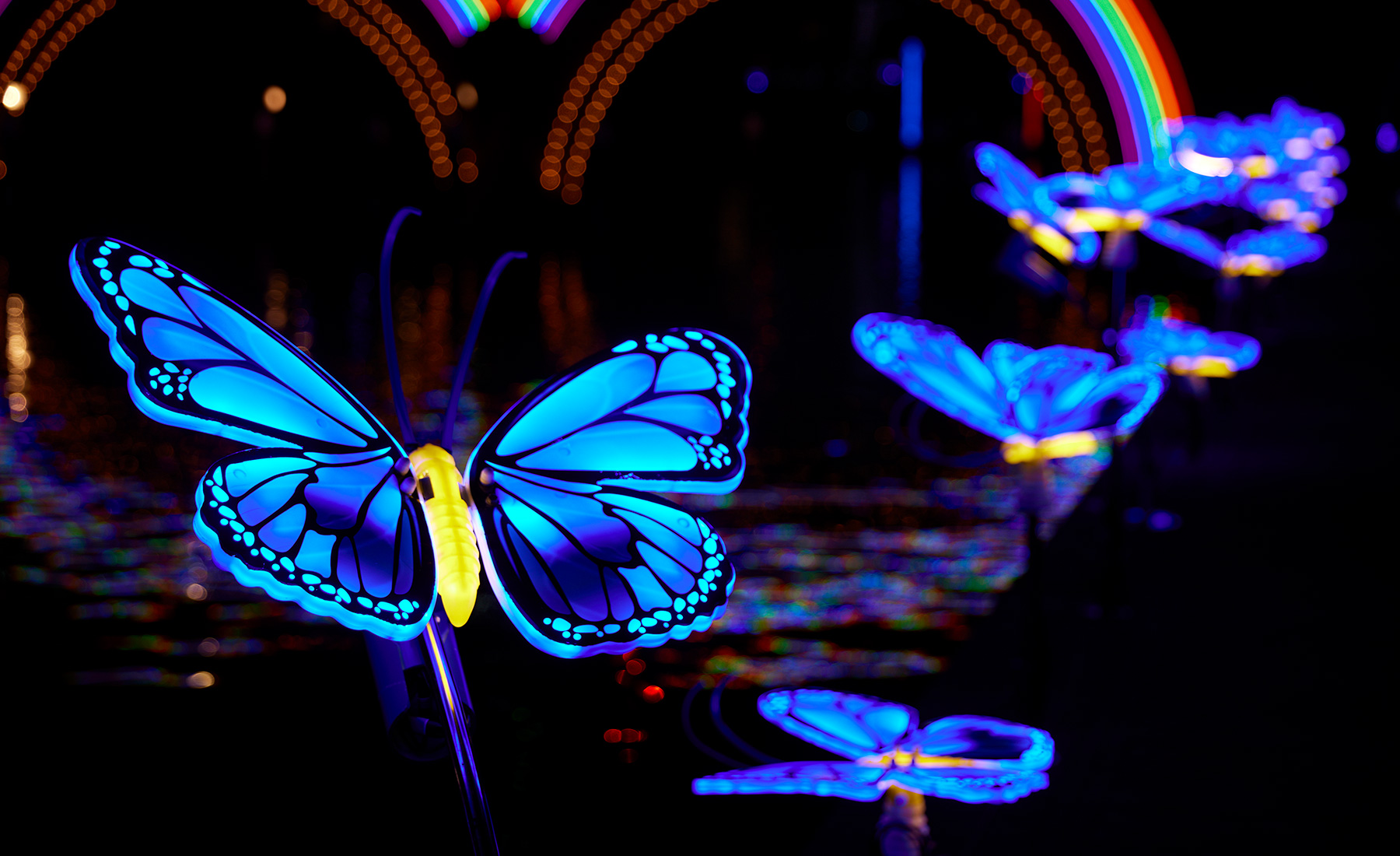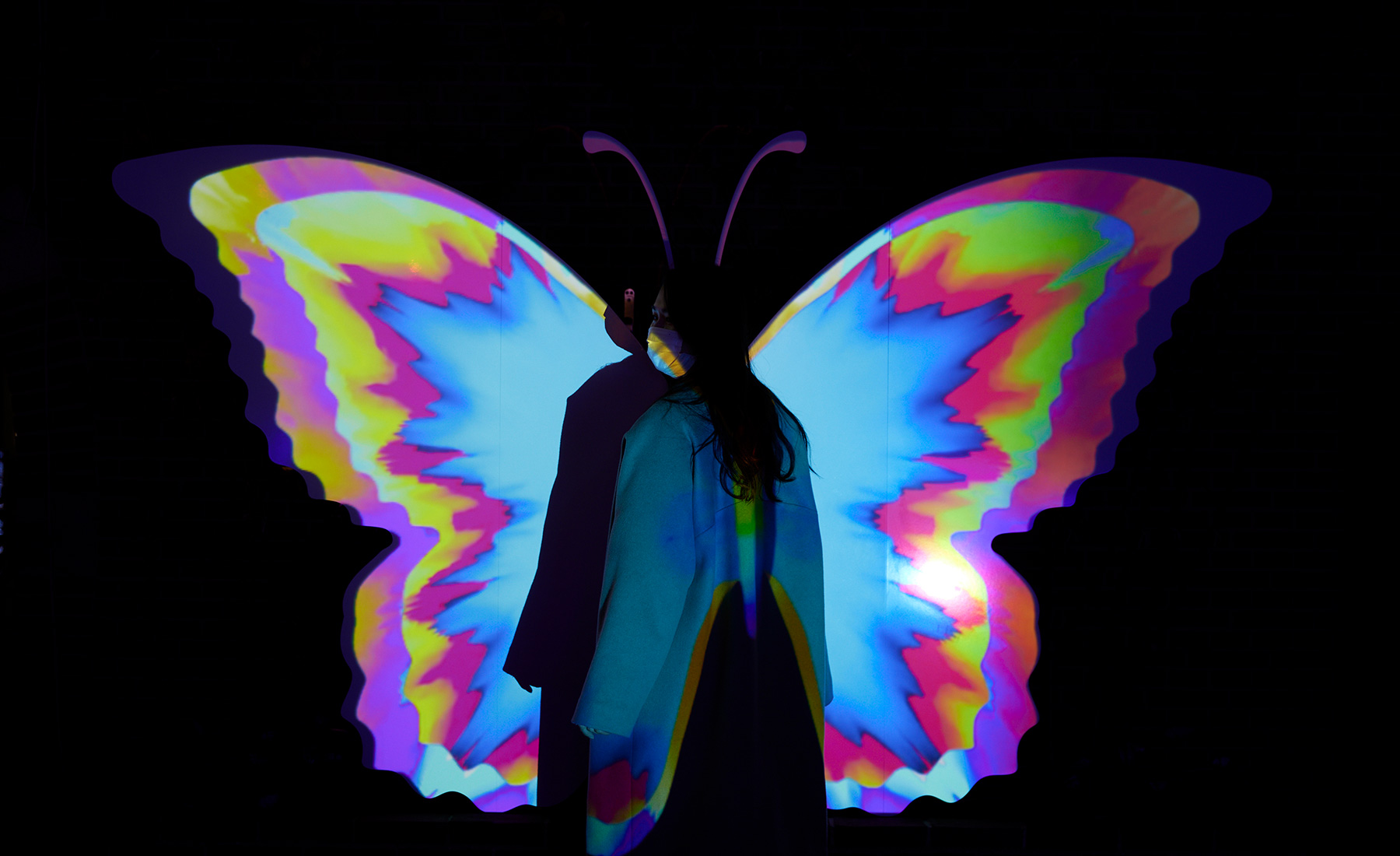 カナルアートフェスティバル
運河を巡る、光とアートの感動体験
運河の周りを青く輝きながら舞う大小さまざまな蝶、蝶をモチーフにしたウォールアートやプロジェクションマッピング、ネオンライトで虹色に輝く橋ー。それらが水面に映り込み、幻想的な世界が広がります。
期間:12.26 Sat.~2.26 Fri.
場所:タワーシティ~アムステルダムシティ間の運河
「カナルアートフェスティバル」の詳細はこちら
---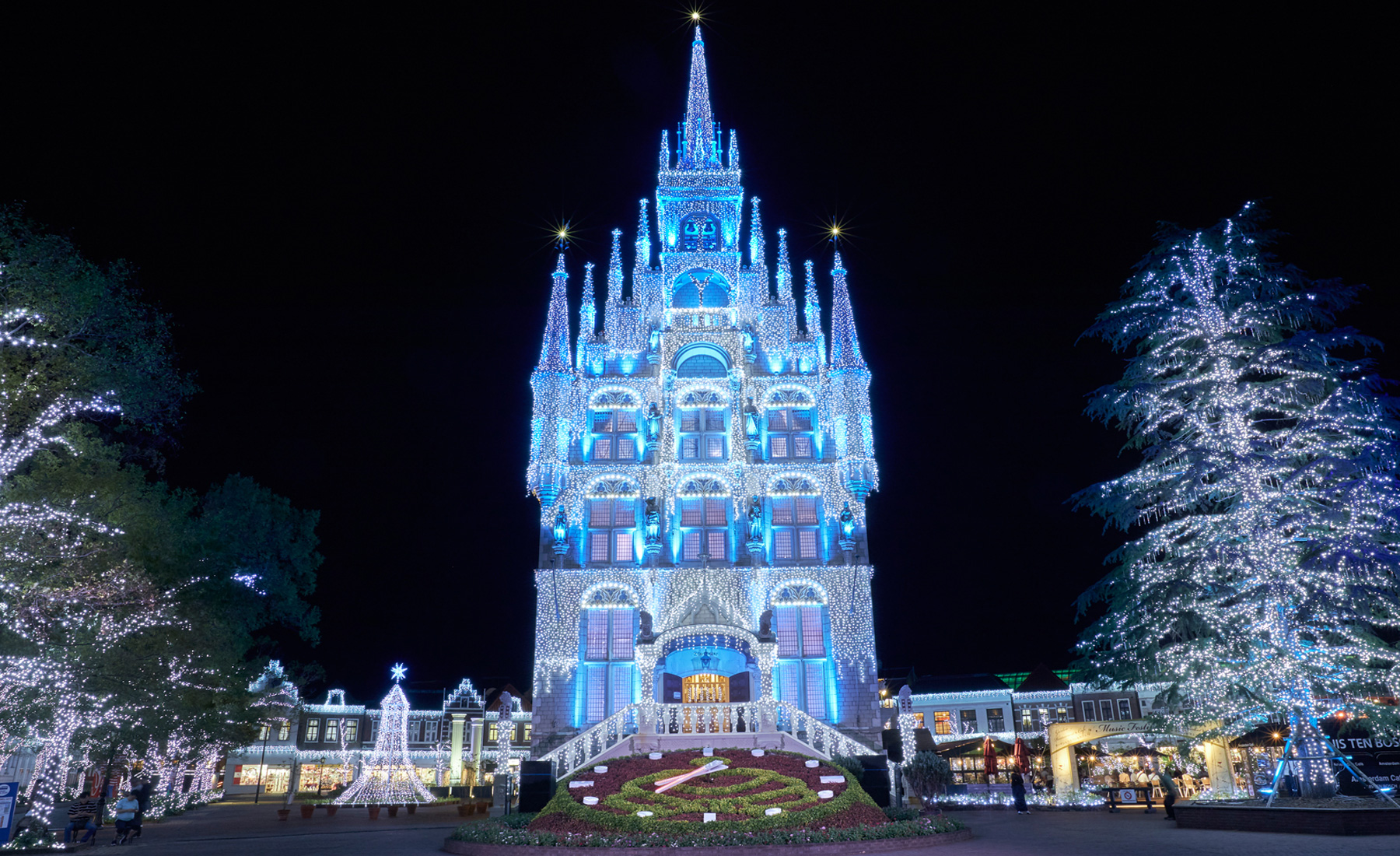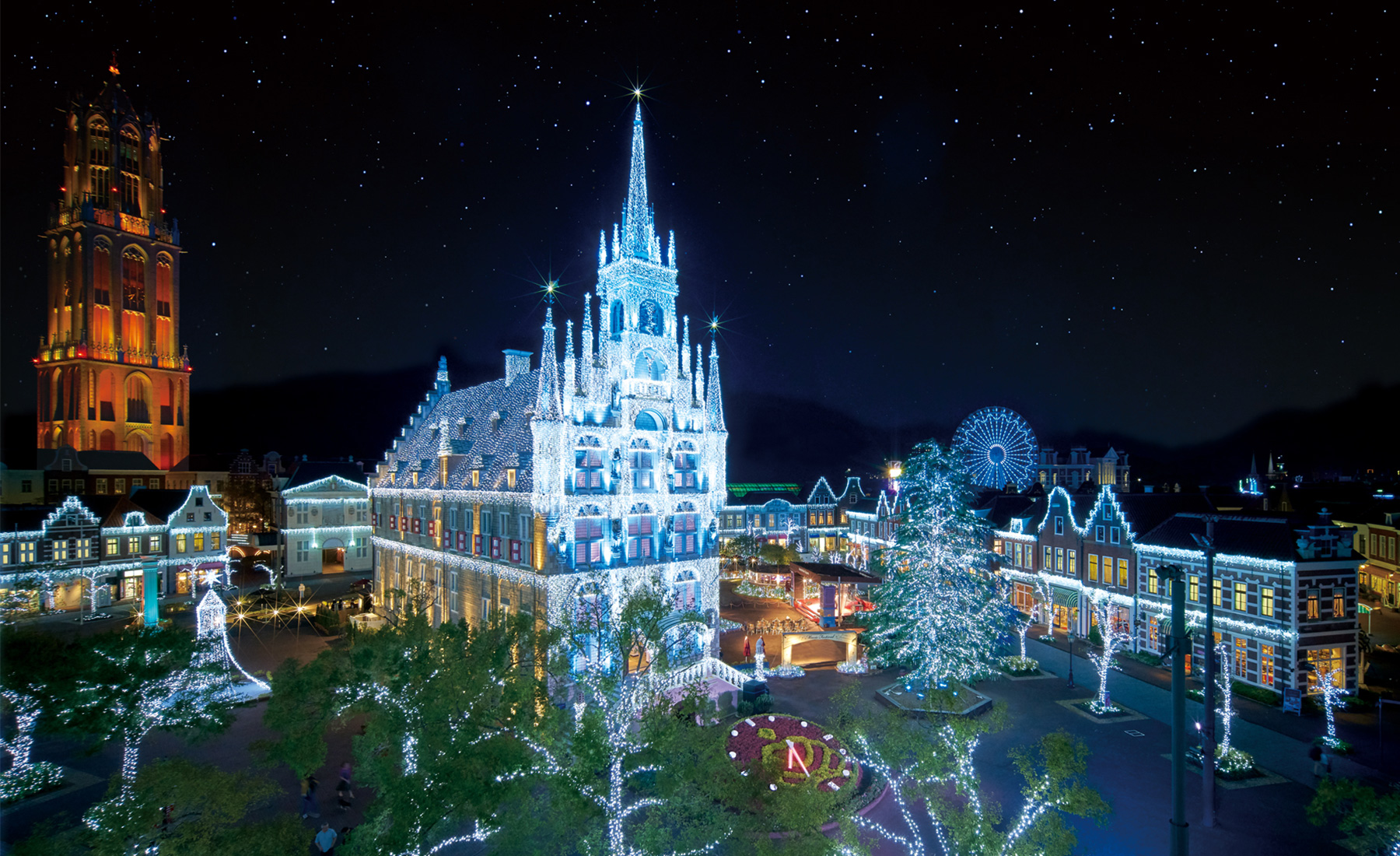 Wishes Wonderland
A beautiful and pure fantasy world illuminated by the sacred chapel.
Once you step into the square, you will find a world of fantasy with beautiful and pure light. A chapel that shines magnificently under the night sky. A 15-meter-high tree with 10,000 crystals. The bright and shining white silver light seems to be transparent to your heart. Please entrust the wishes of the two to the holy light.
Location: Amsterdam Square
Click here for details on "Wishes Wonderland
---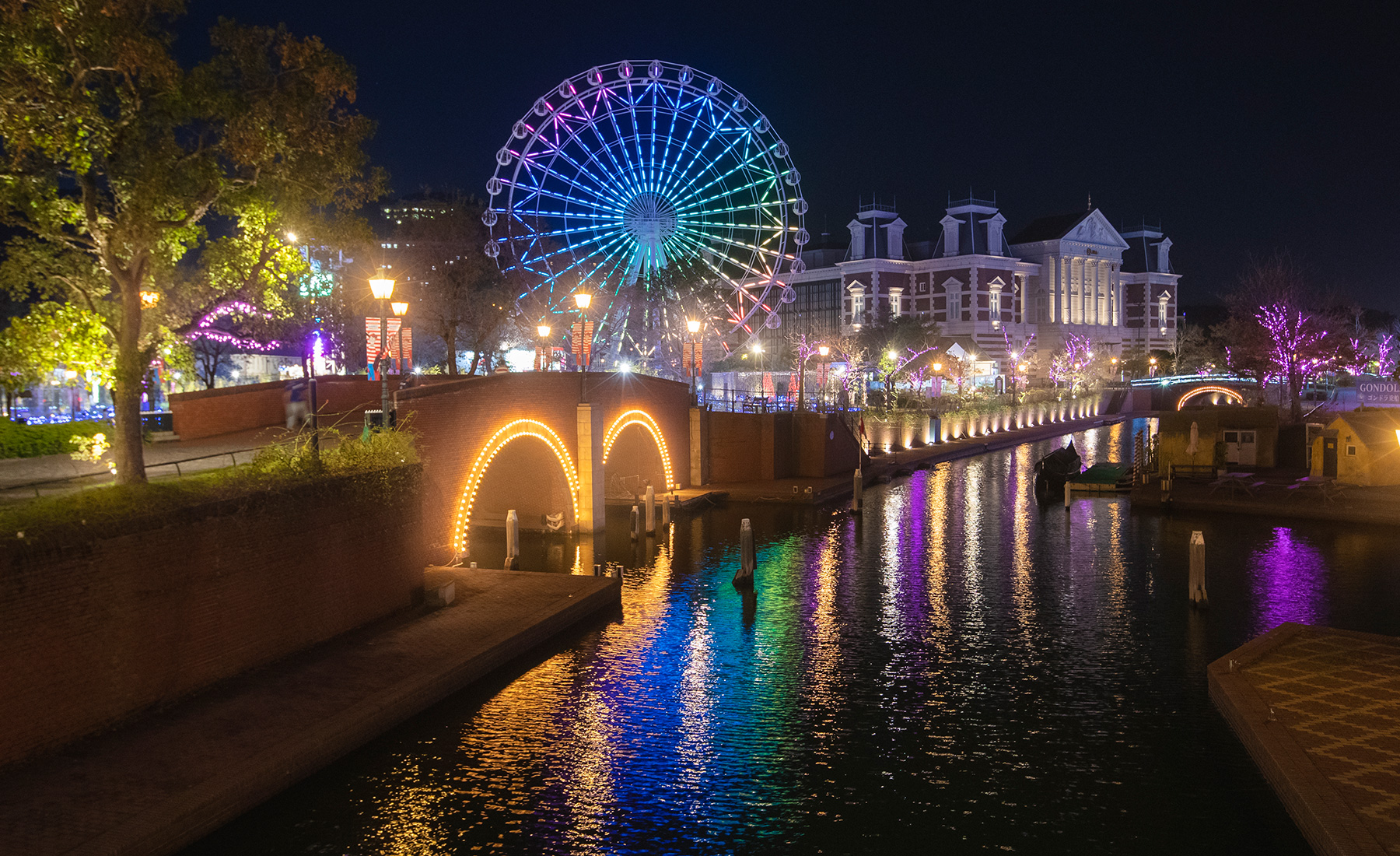 Ferris wheel of light
An aerial walk in the night sky overlooking the shining city.
A Ferris wheel with 70,000 LEDs. You can enjoy a large panorama of the "Kingdom of Lights" in a space of only two people that is not disturbed by anyone. Talk about the changing scenery and are excited by the expectation for the superb view. A wonderful time unique to the Ferris wheel
Location: Art Garden Eligible for Passport holder
---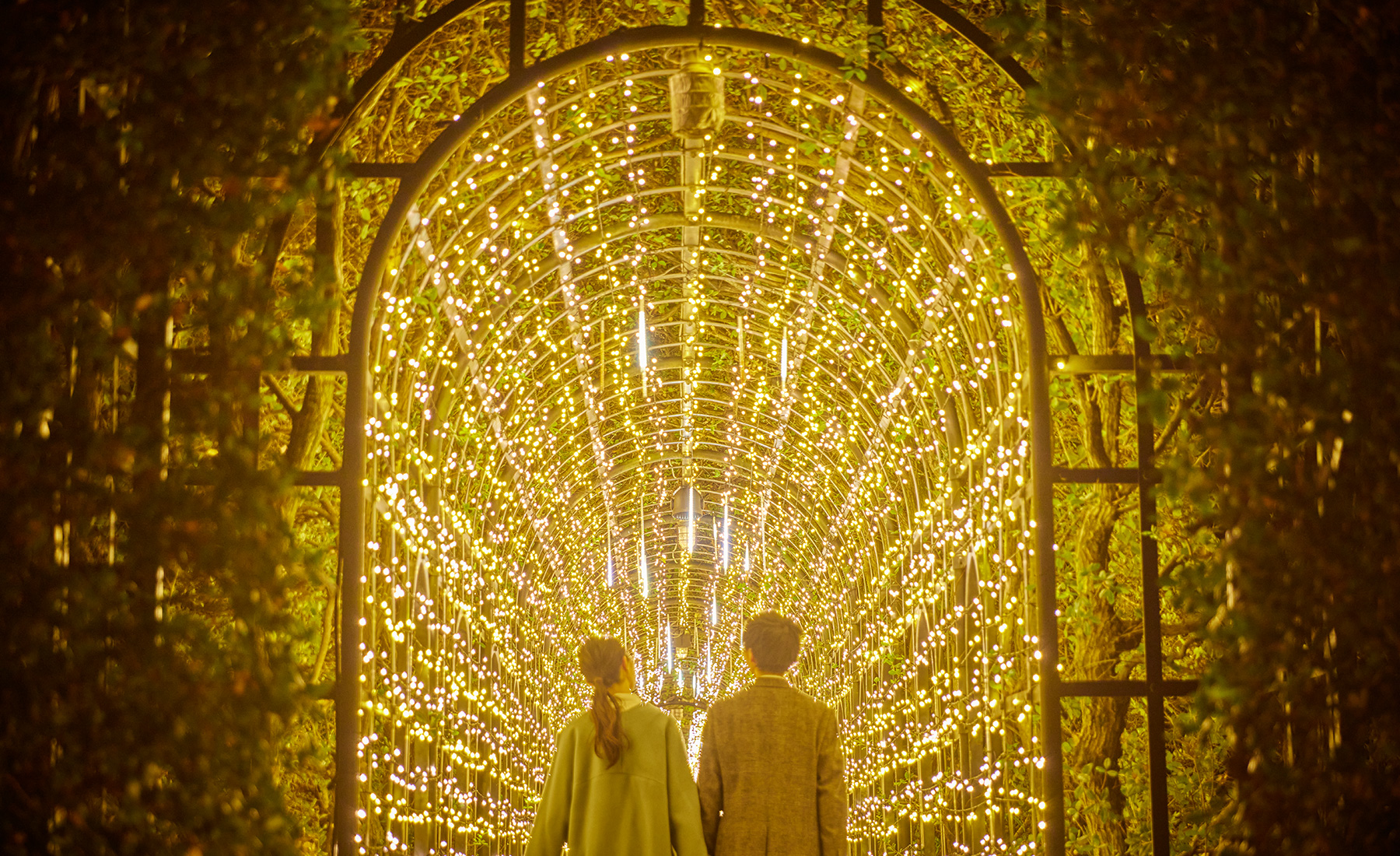 ForeverArch
A corridor of light that leads to a happy future.
An arch of light that surrounds the palace garden. Drops of light fall from overhead, gently wrapping the two shoulders together. There is also a legend that if you hold hands and cross this arch, you will be connected with eternal love.
Location: Palace Huis Ten Bosch
---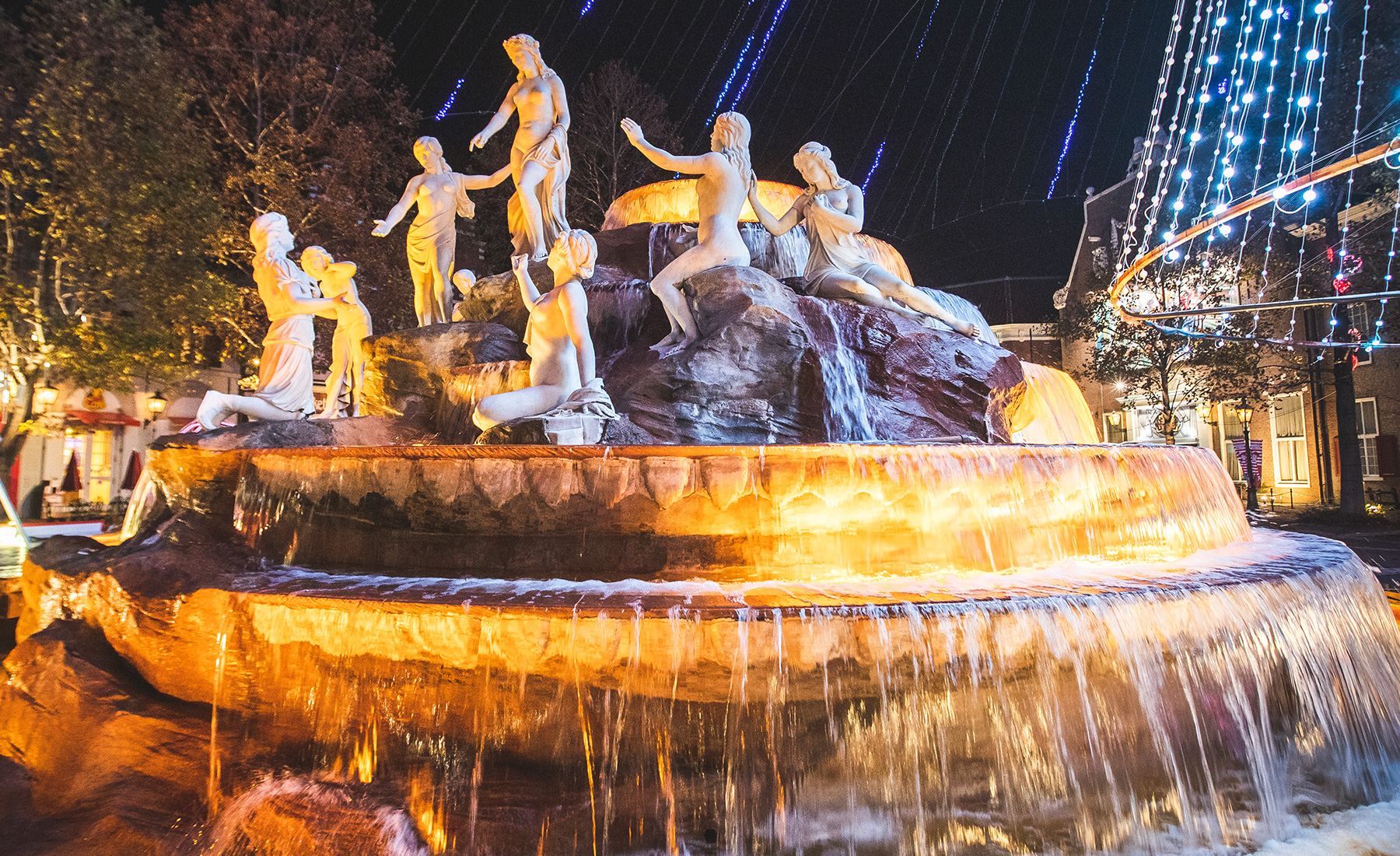 Maurice Fountain
A fountain of the god of love that grants wishes.
In this fountain, which reproduces a scene of a romantic myth that God and humans overcome trials and are connected by love, there is a legend has it that "throwing a coin there will make your wish come true."
Location: Attraction Town
---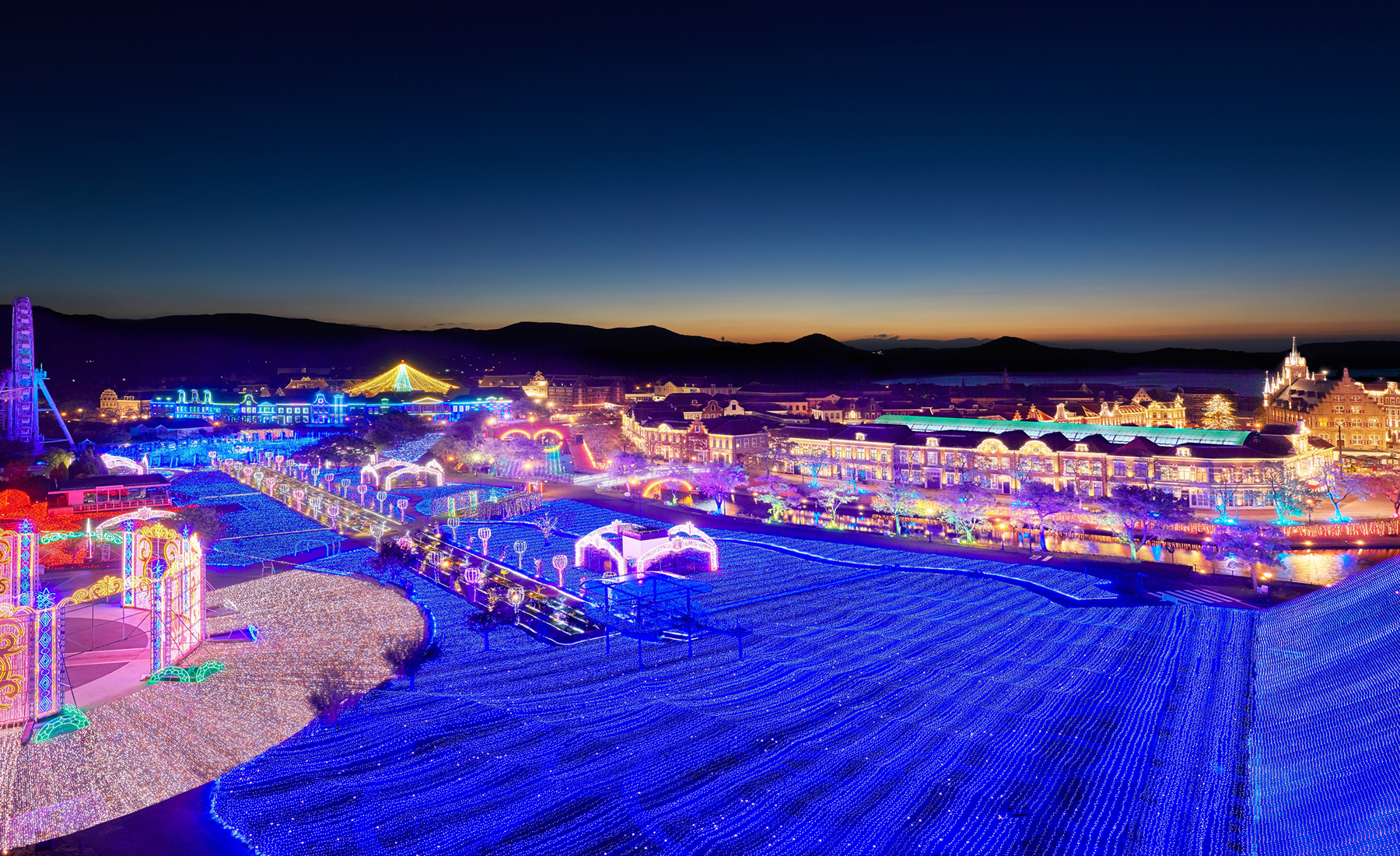 Blue wave
A magnificent sea of light that dyes your heart blue.
The largest garden in the hall is filled with blue light, as if you are floating in the vast ocean of light. The scene is so overwhelming. We will lead all guests to another world.
Location: Art Garden
---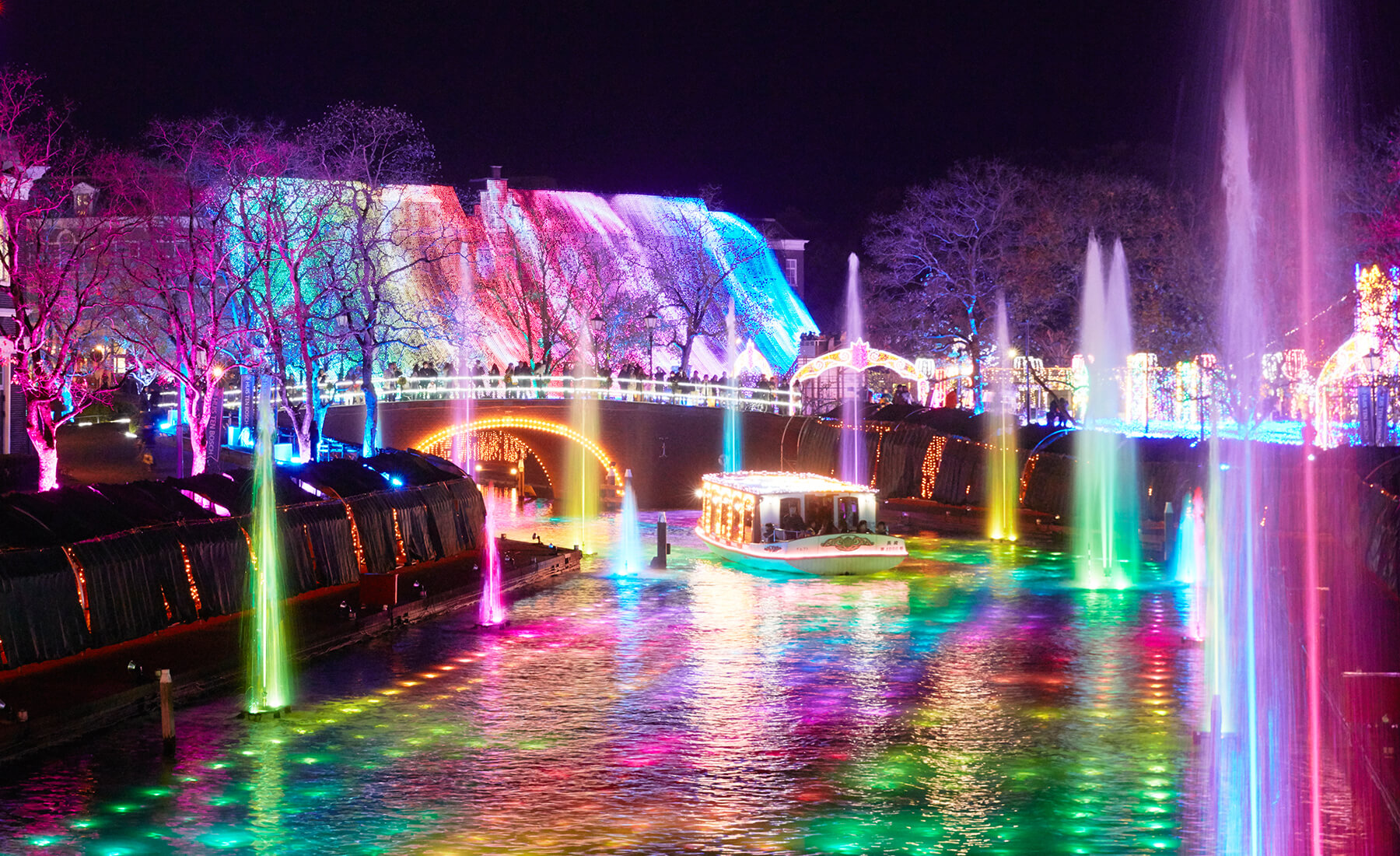 Light & Fountain Canal
A light and water competition set in a canal.
When Canal Cruiser arrives in this quiet place, it's show time! Rainbow-colored illuminations that decorate the canal with colorful fountain. Don't miss the colorful and happy show of light and water.
Location: Canal between Amsterdam City and Art Garden
Light & Fountain Canal
---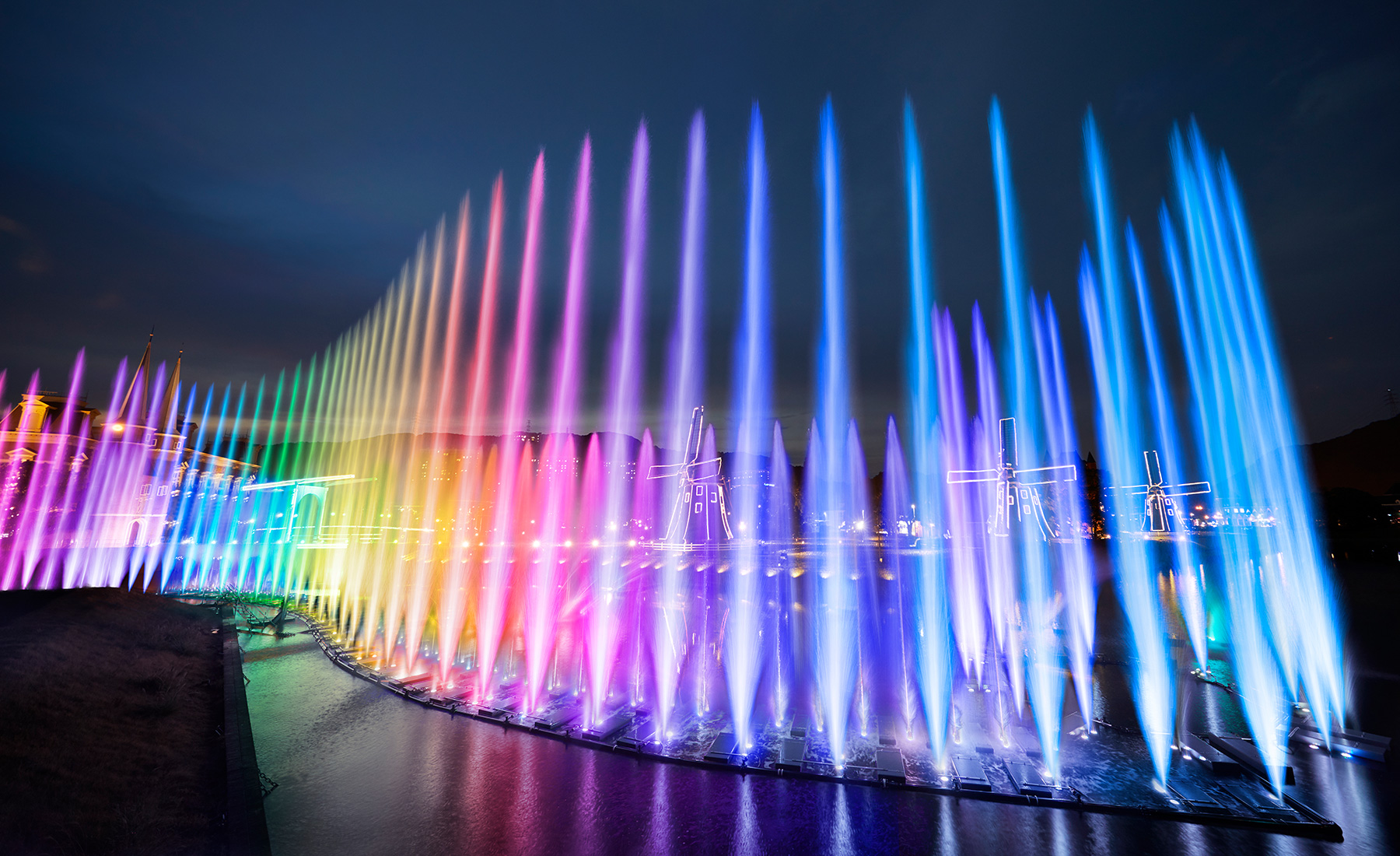 Water magic
Total length 85 meters! Japan's largest light fountain show.
Powerful entertainment where the fountain of light match with the music. The dynamic and speedy performance of the light and water that blows high in the night sky is truly a masterpiece. Everything is worth watching in that 10 minutes. It is a series of breathless rages.
Location: Canal near Map B-2, Flower Road​ ​
Event schedule
---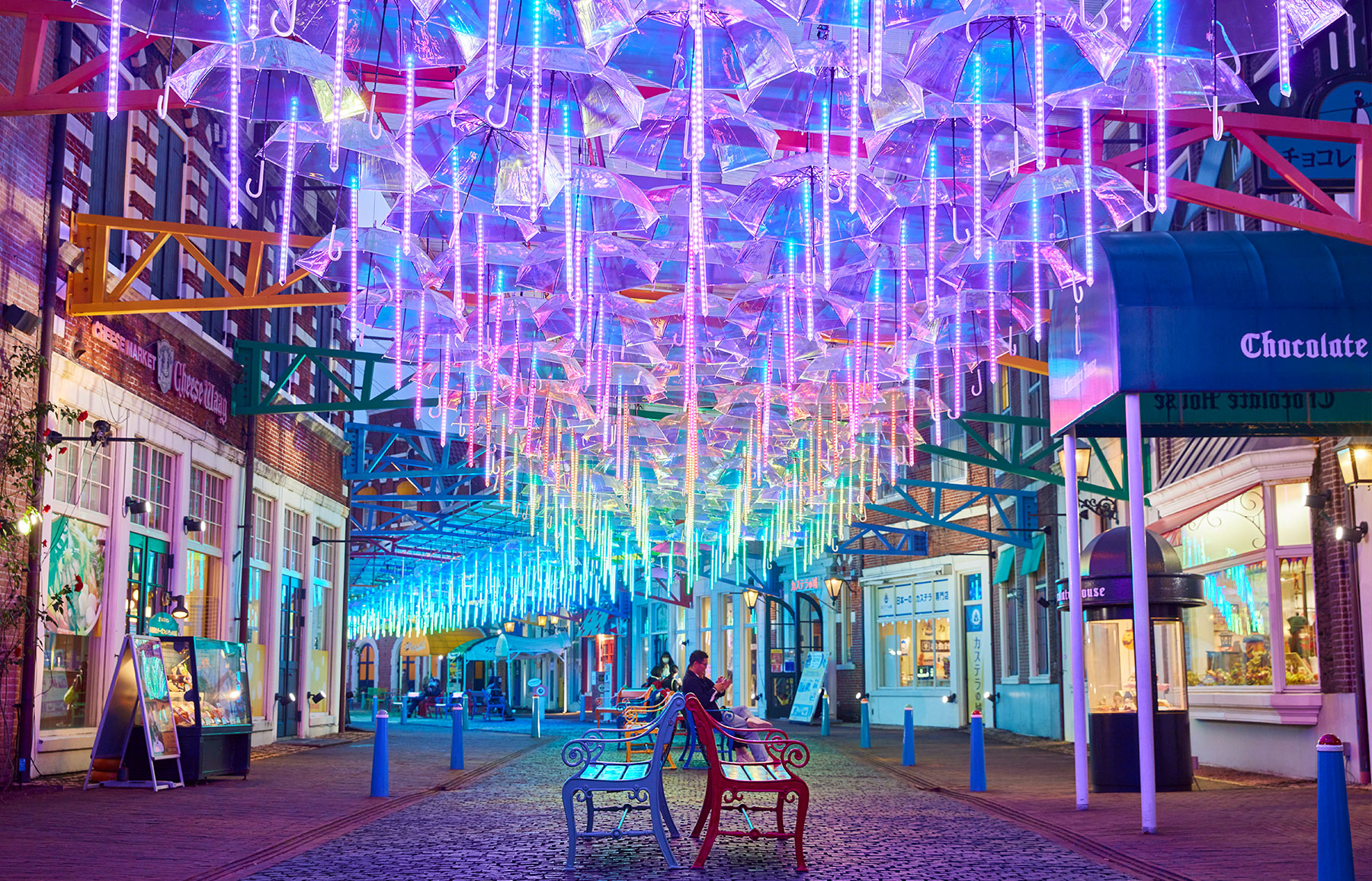 Umbrella Street
A fantastic arcade with aurora-colored umbrellas and sparkling lights
Approximately 1,000 aurora-colored umbrellas that fill the overhead. The fantastic space has a very romantic atmosphere. At night, the illumination of the umbrella lights up and you can enjoy the light and music show.
Location: Attraction Town

---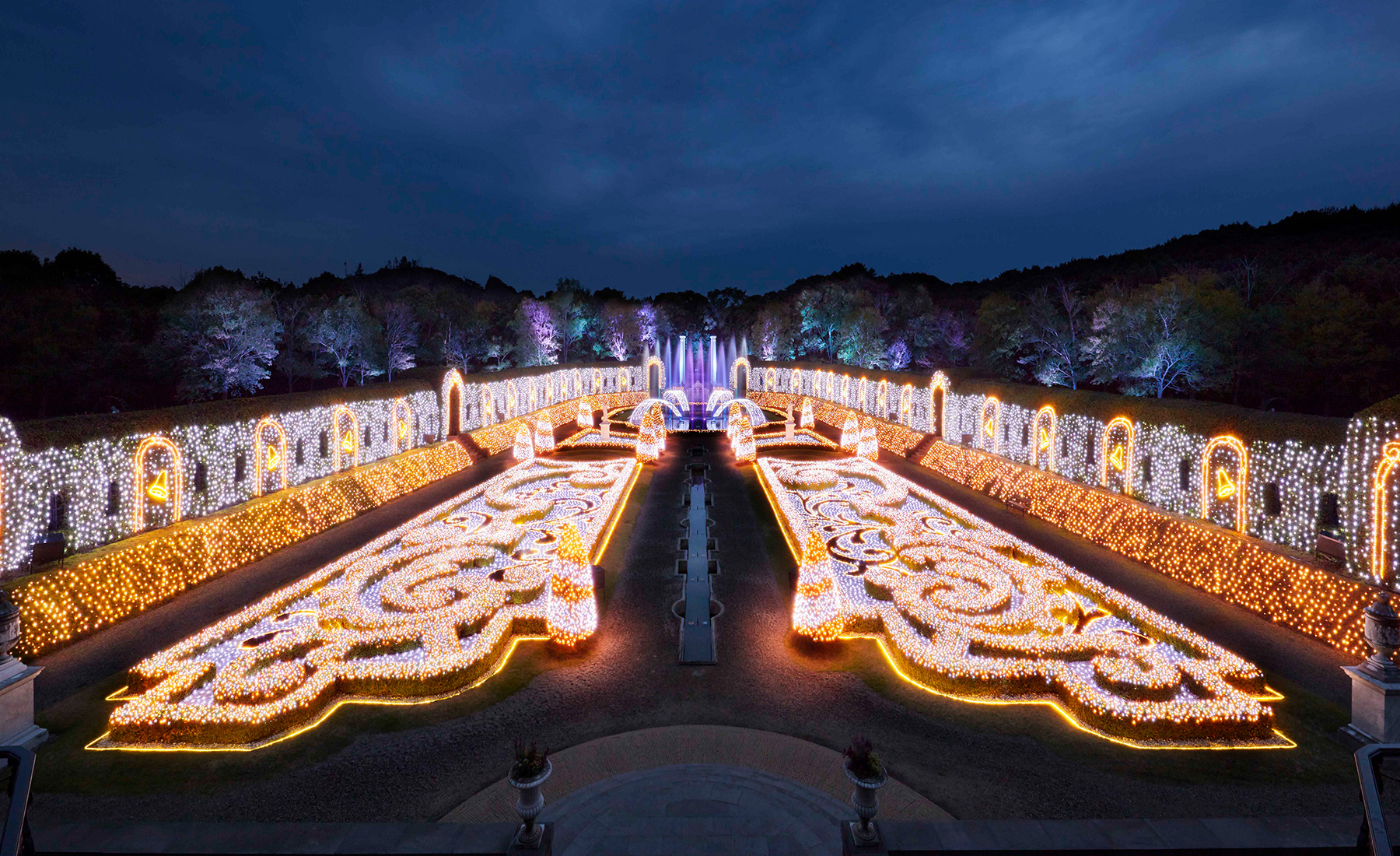 Jewel
Illuminations show
A light and sound show set in the gardens of the palace.
When classical music plays in a baroque garden, jewel-like lights begin to dance ... Please enjoy the time created by the synchronization of sound and light.
Location: Palace Huis Ten Bosch
Event schedule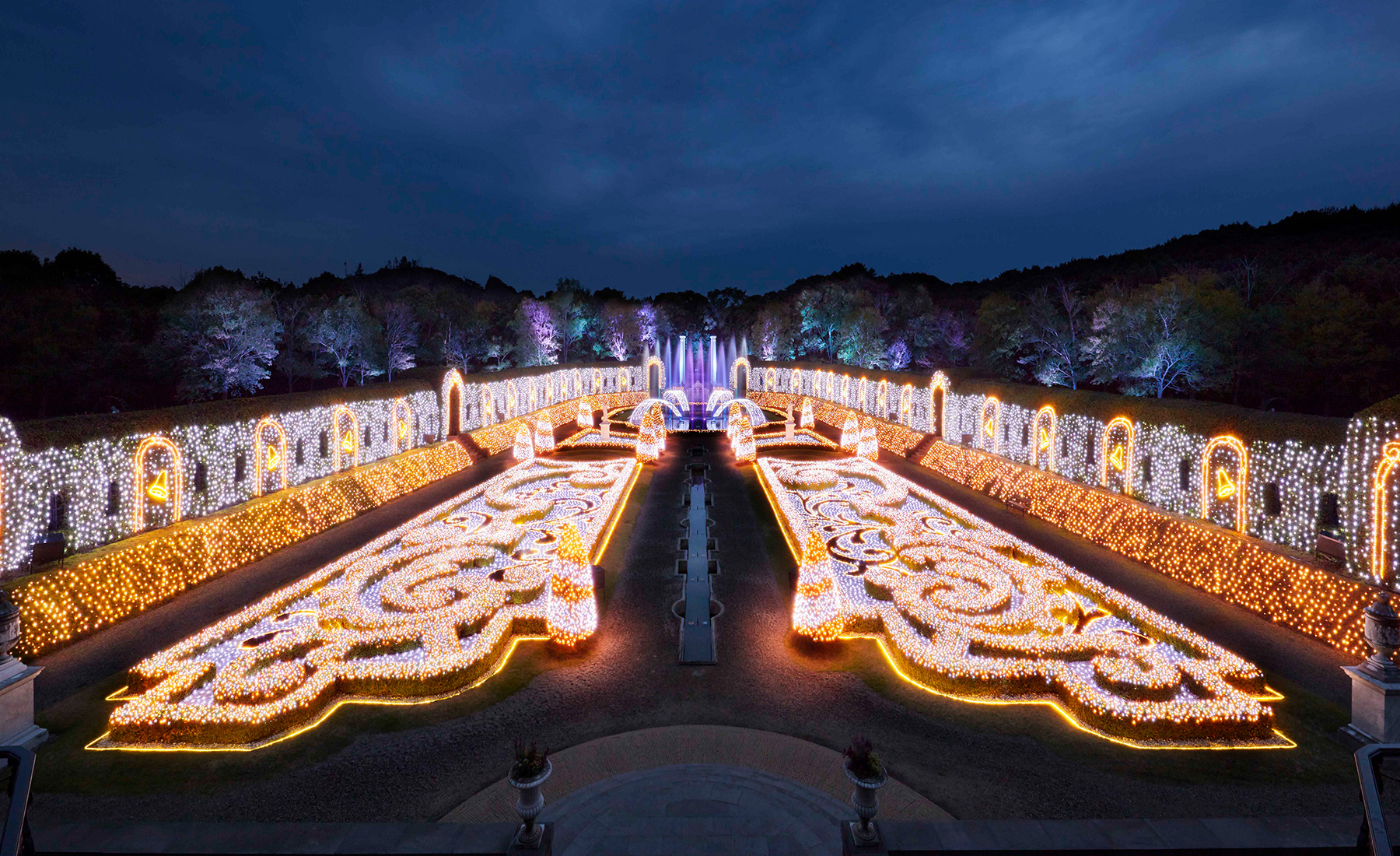 ---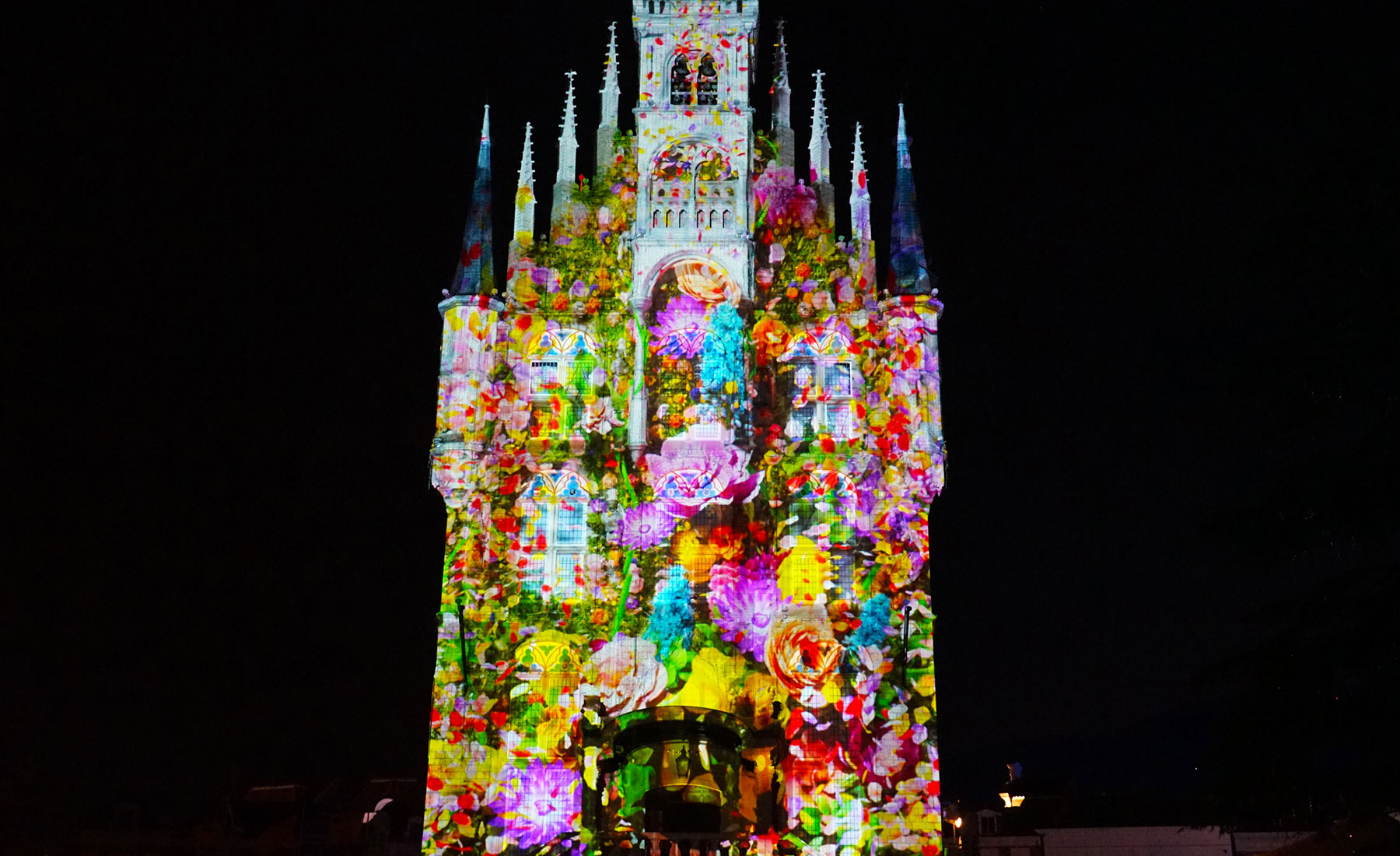 3D projection
mapping
An amazing illusion reflected in the city at night.
欧州の風格漂う建物に、3D映像を投影。ファンタジーやアドベンチャーなどの物語が、驚愕の映像によって描き出されます。
※1/18~2/7まで休止
Location: Amsterdam Square
Know more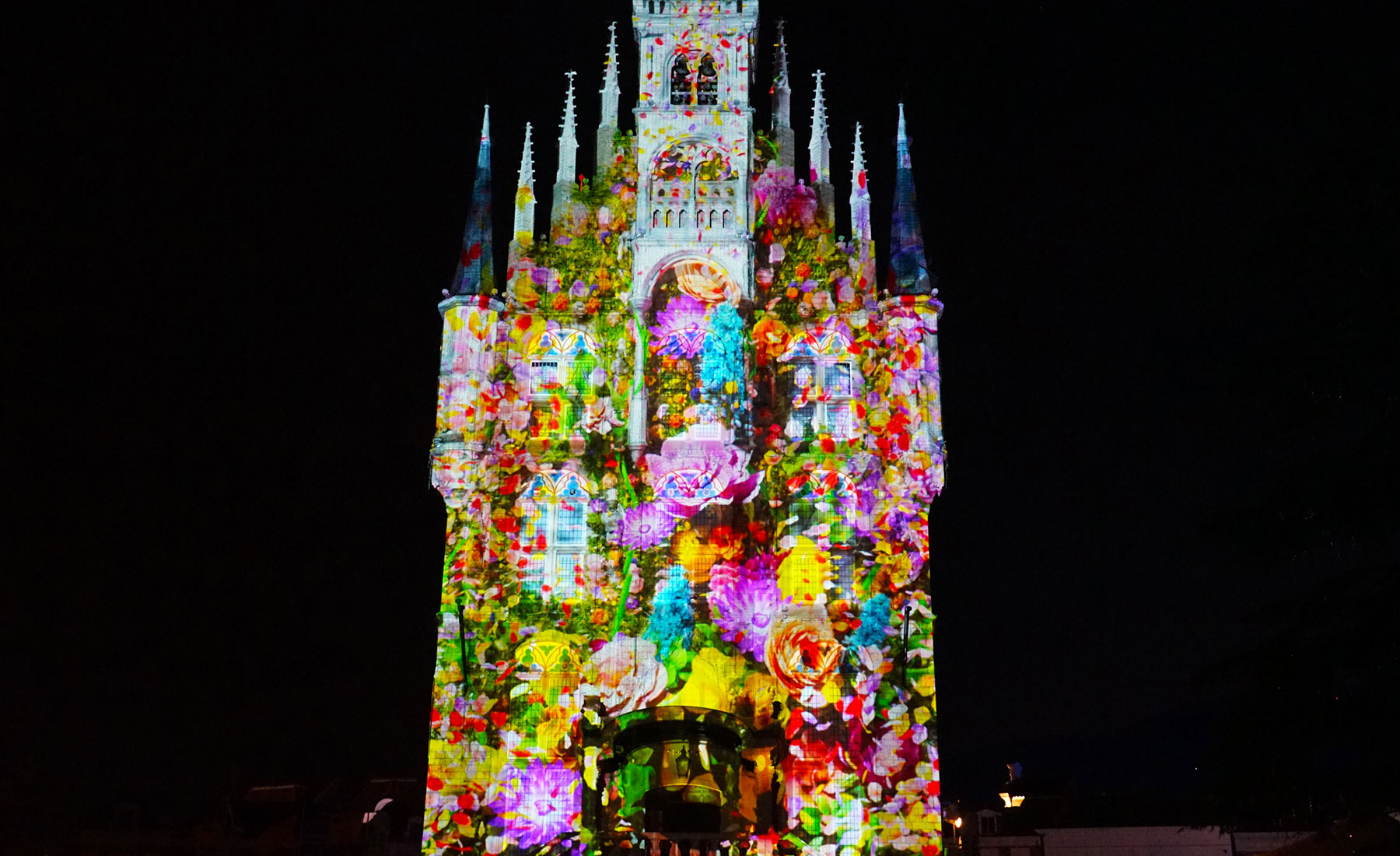 ---
If you want to enjoy a leisurely night of Kingdom of Lights
We recommend you to stay at Huis Ten Bosch direct managed hotel!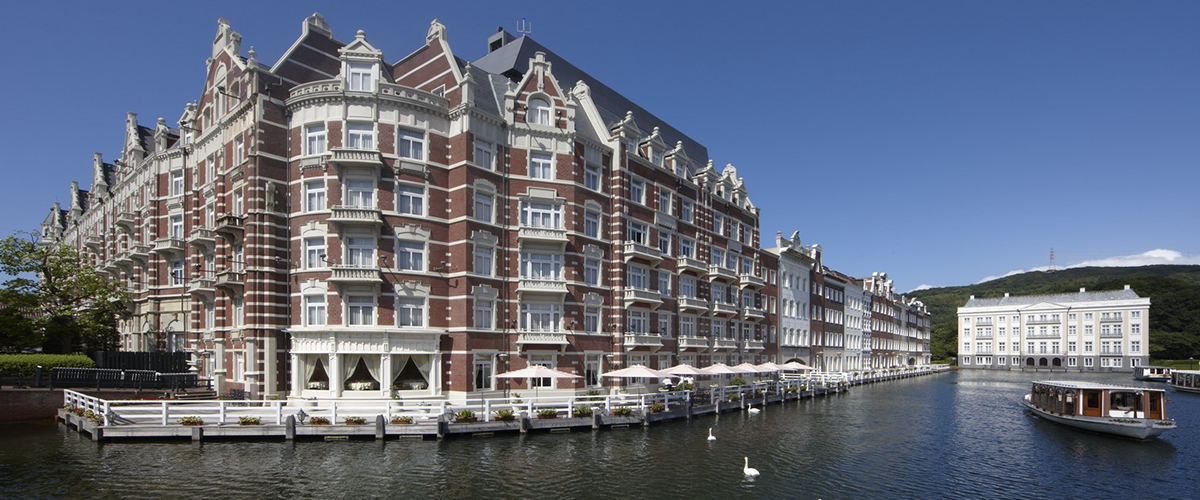 ハウステンボスプレミアムホテル。
花と音楽と、最高の食事を。

HOTEL EUROPE
ホテルヨーロッパ
---