Guide for must see sight
Introducing the highlights of the "Kingdom of Lights".
All can be enjoyed with only the passport.
---
---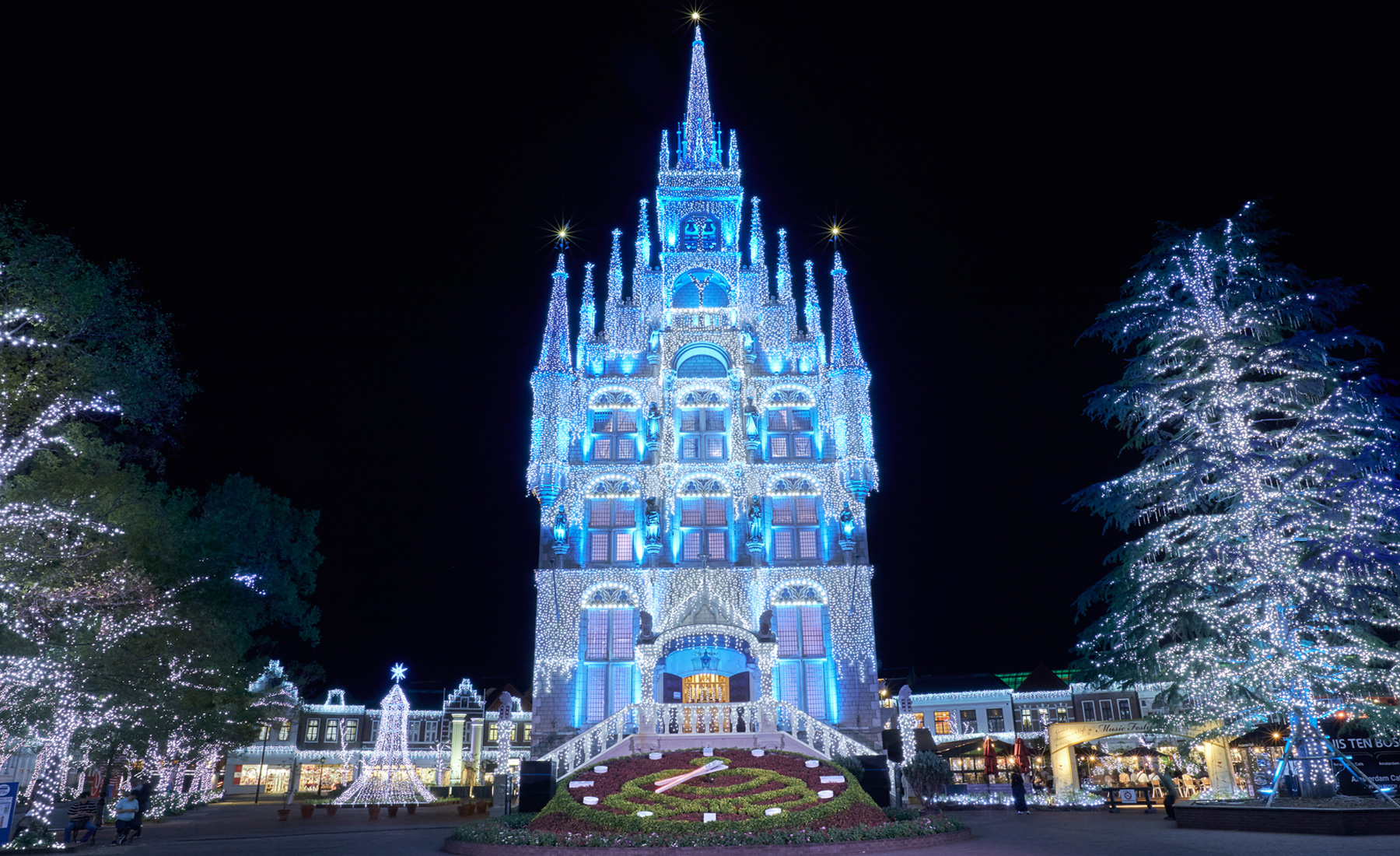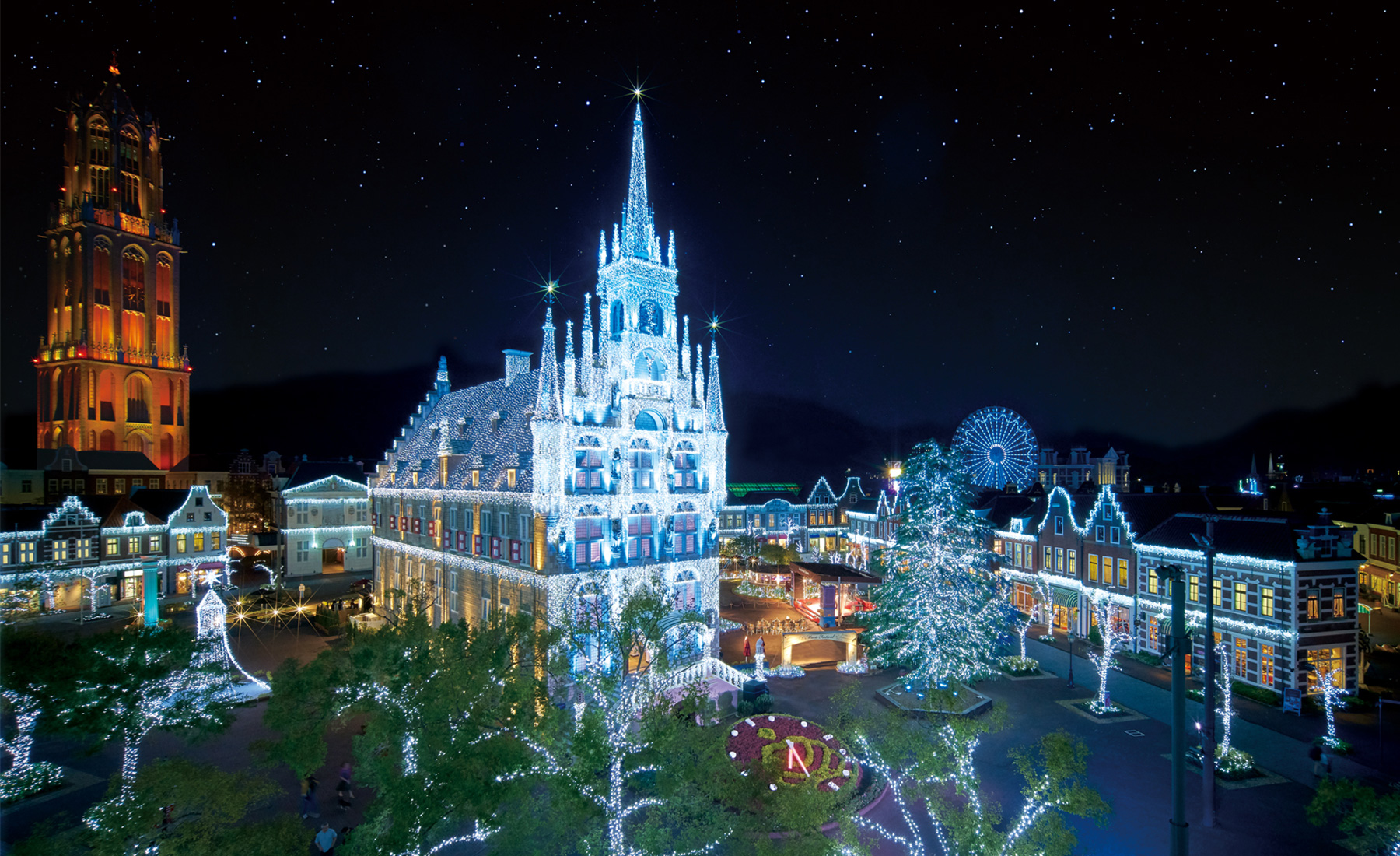 白銀の世界
~5.5 Wed.神聖なるチャペルが照らす、美しく清らかな幻想の世界。
Once you step into the square, you will find a world of fantasy with beautiful and pure light. A chapel that shines magnificently under the night sky. A 15-meter-high tree with 10,000 crystals. The bright and shining white silver light seems to be transparent to your heart. Please entrust the wishes of the two to the holy light.
Location: Amsterdam Square
Click here for details on "Wishes Wonderland
---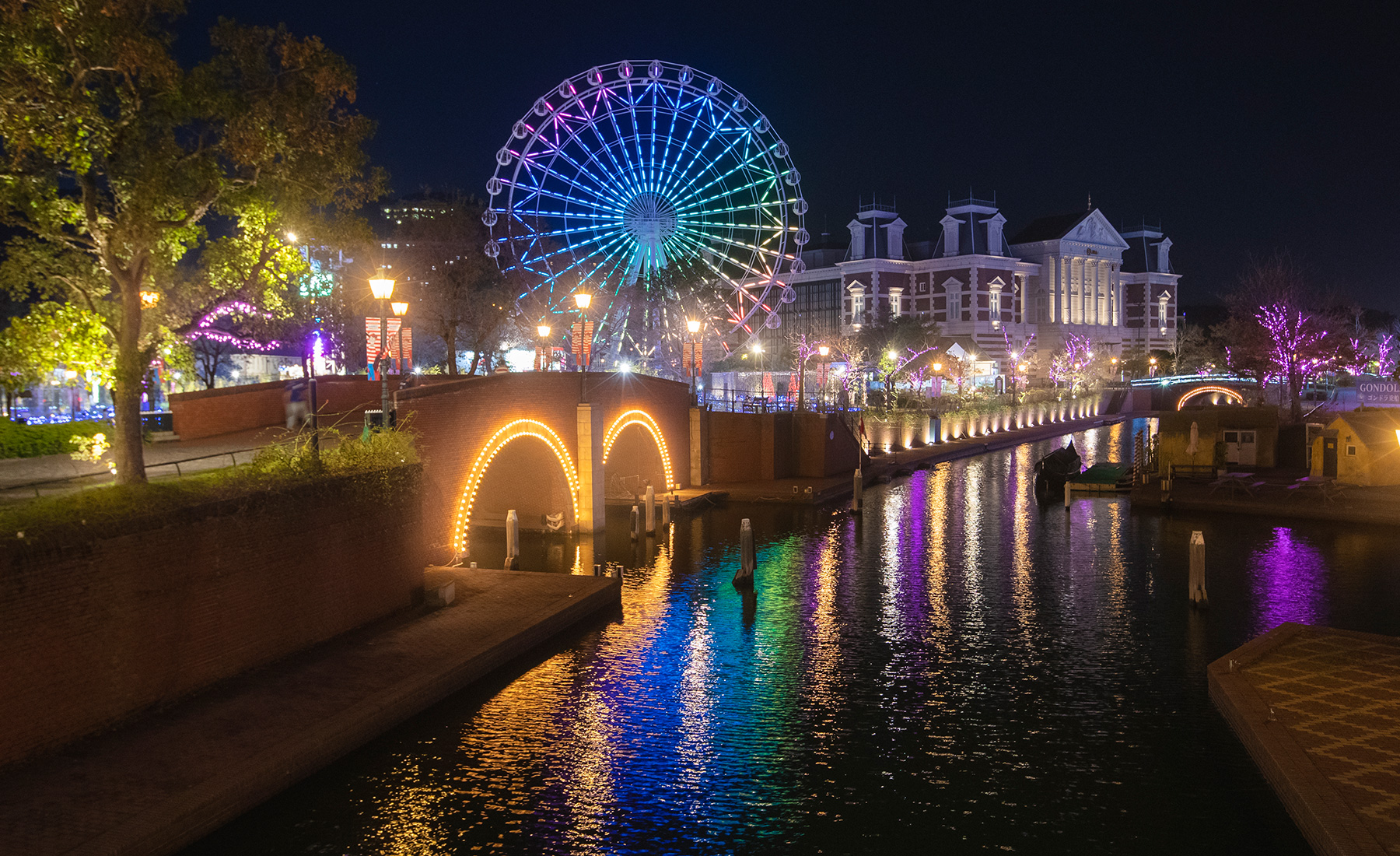 Ferris wheel of light
An aerial walk in the night sky overlooking the shining city.
A Ferris wheel with 70,000 LEDs. You can enjoy a large panorama of the "Kingdom of Lights" in a space of only two people that is not disturbed by anyone. Talk about the changing scenery and are excited by the expectation for the superb view. A wonderful time unique to the Ferris wheel
Location: Art Garden Eligible for Passport holder
---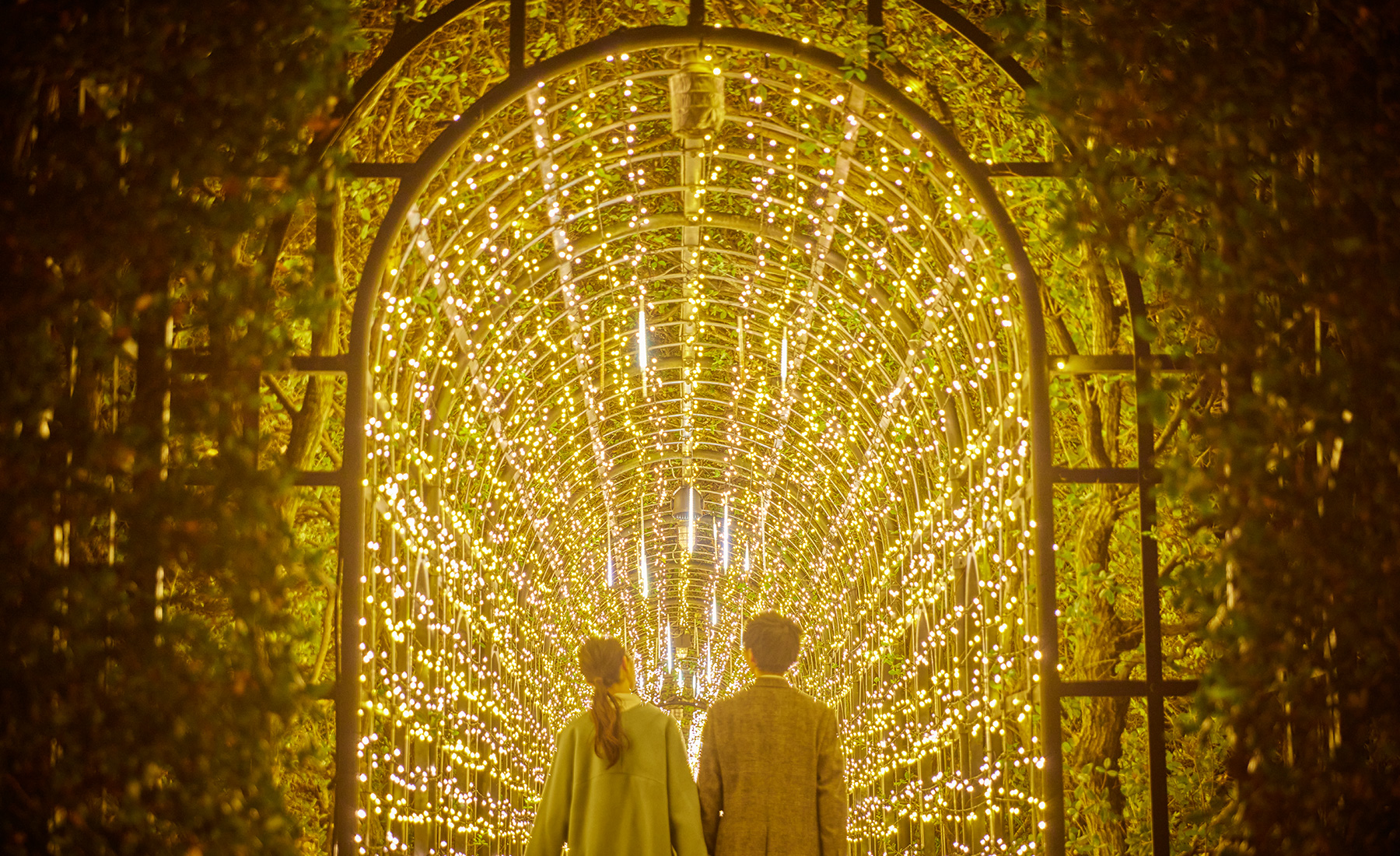 ForeverArch
A corridor of light that leads to a happy future.
An arch of light that surrounds the palace garden. Drops of light fall from overhead, gently wrapping the two shoulders together. There is also a legend that if you hold hands and cross this arch, you will be connected with eternal love.
Location: Palace Huis Ten Bosch
---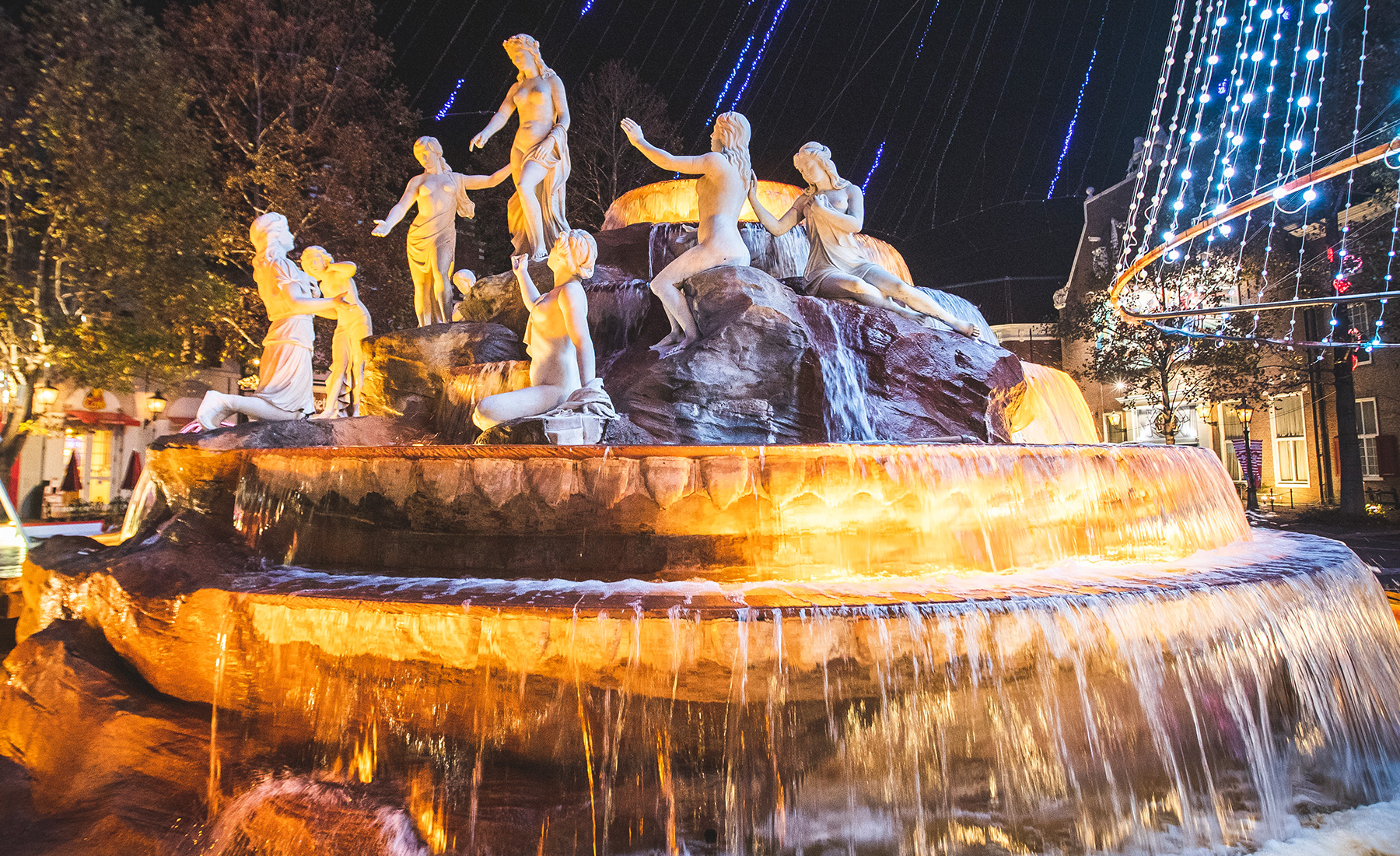 Maurice Fountain
A fountain of the god of love that grants wishes.
In this fountain, which reproduces a scene of a romantic myth that God and humans overcome trials and are connected by love, there is a legend has it that "throwing a coin there will make your wish come true."
Location: Attraction Town
---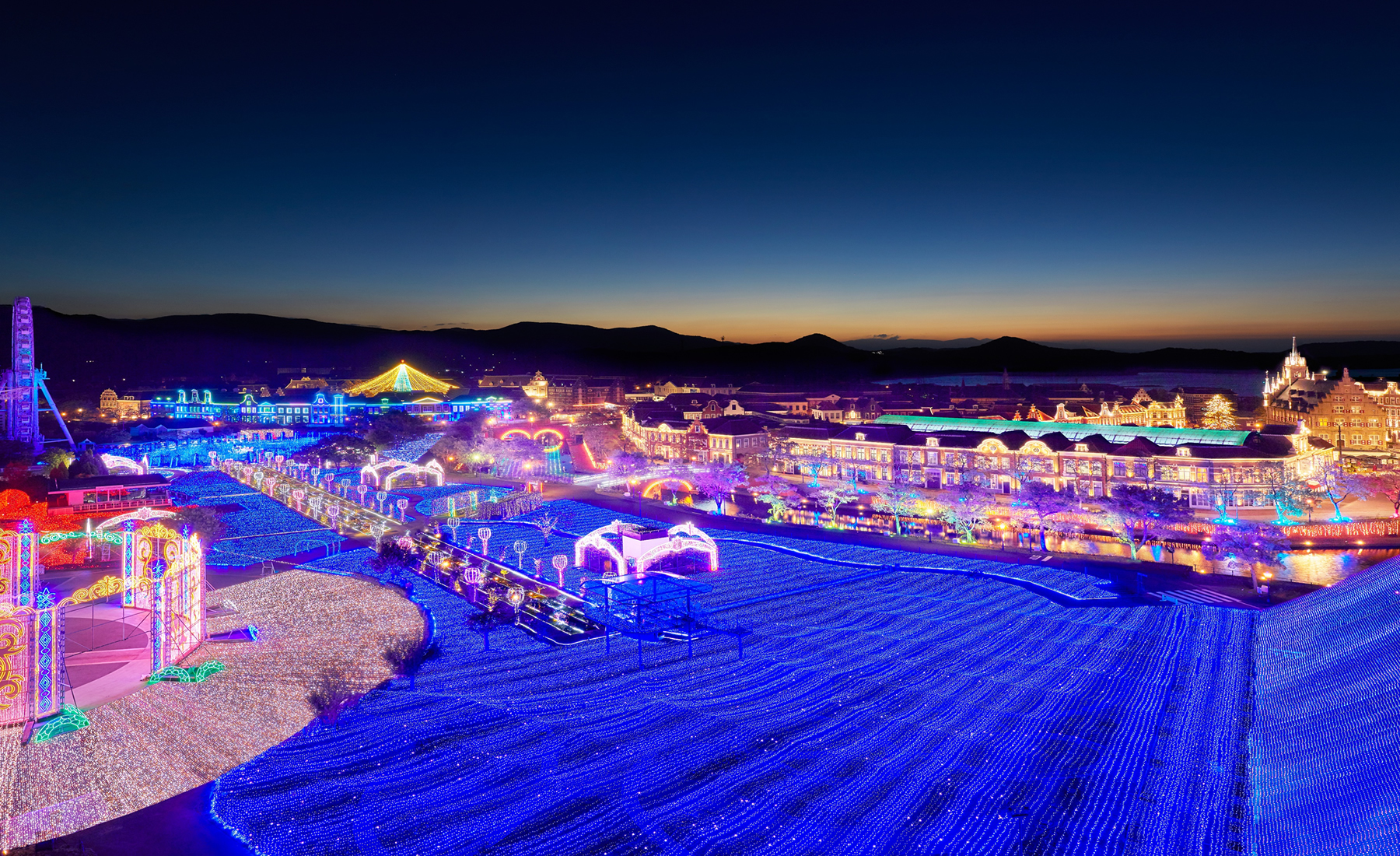 Blue wave
A magnificent sea of light that dyes your heart blue.
The largest garden in the hall is filled with blue light, as if you are floating in the vast ocean of light. The scene is so overwhelming. We will lead all guests to another world.
Location: Art Garden
---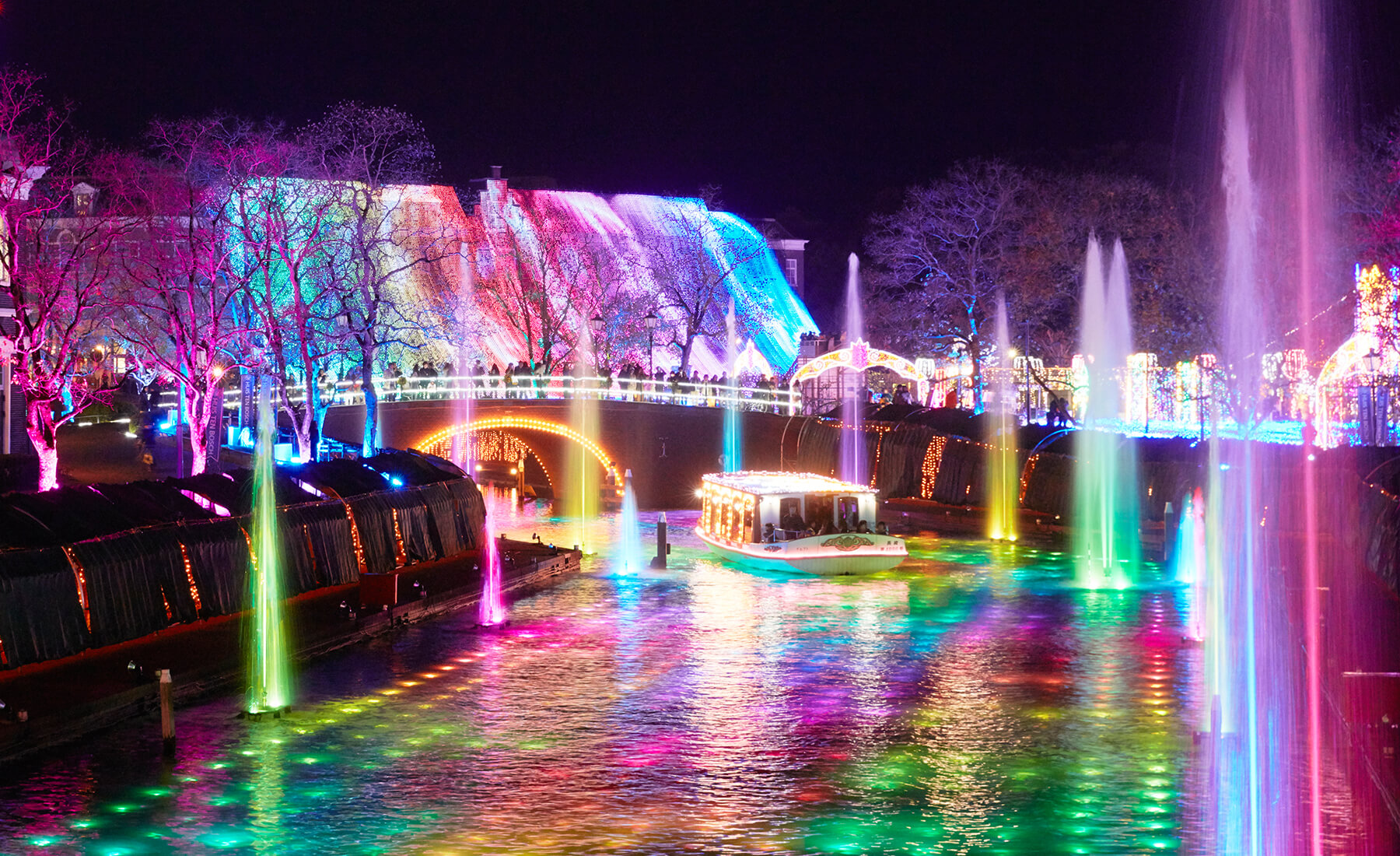 Light & Fountain Canal
A light and water competition set in a canal.
When Canal Cruiser arrives in this quiet place, it's show time! Rainbow-colored illuminations that decorate the canal with colorful fountain. Don't miss the colorful and happy show of light and water.
Location: Canal between Amsterdam City and Art Garden
Light & Fountain Canal
---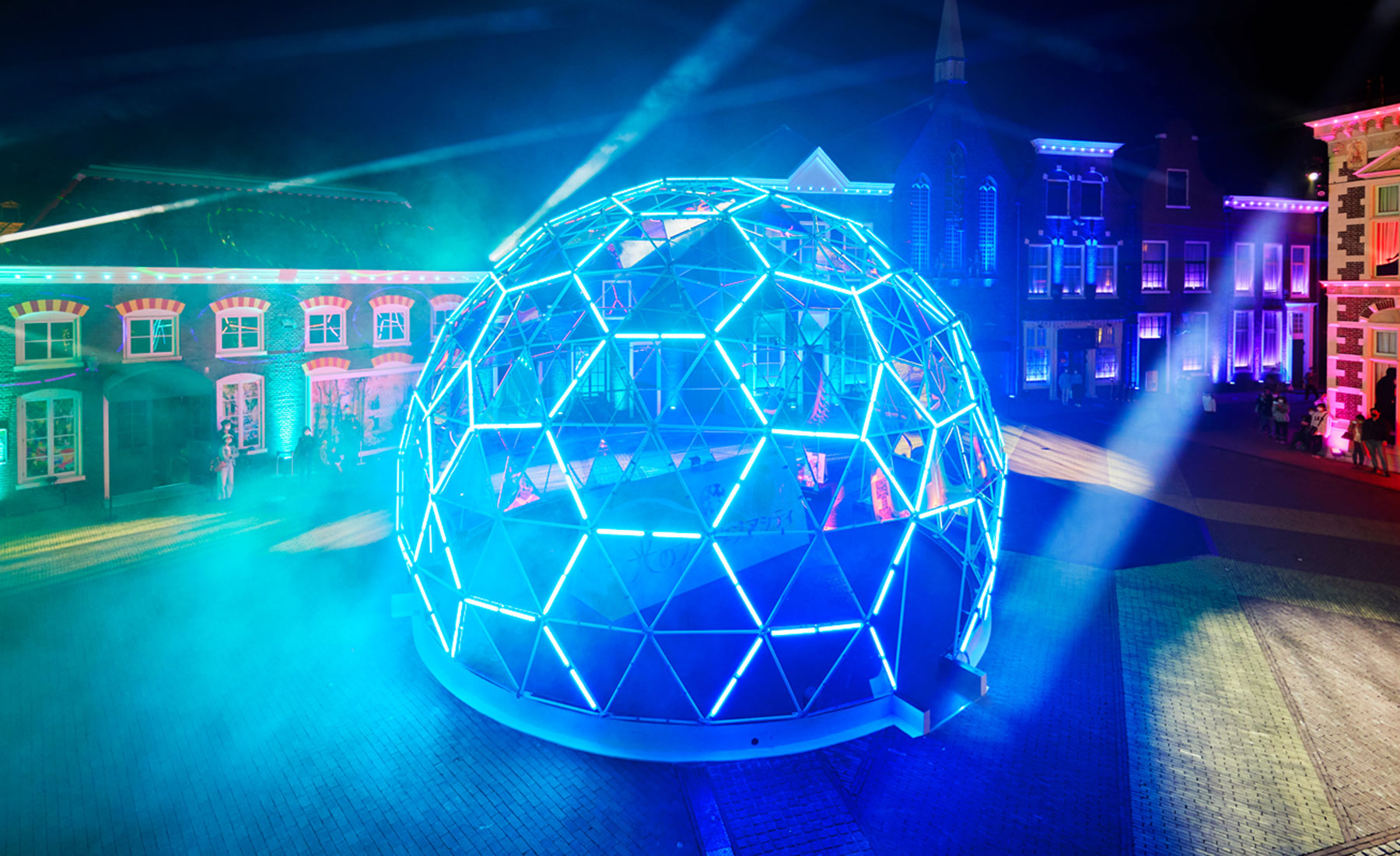 ファンタジア オブ ライツ
広場で繰り広げられる、光と音楽のコラボレーション。
音楽が流れると、中心に佇むドームが華やかに光り出す。色とりどりのライトに照らされ、次々と姿を変える感動のショーは忘れられない思い出に。
場所:光のファンタジアシティ
Event schedule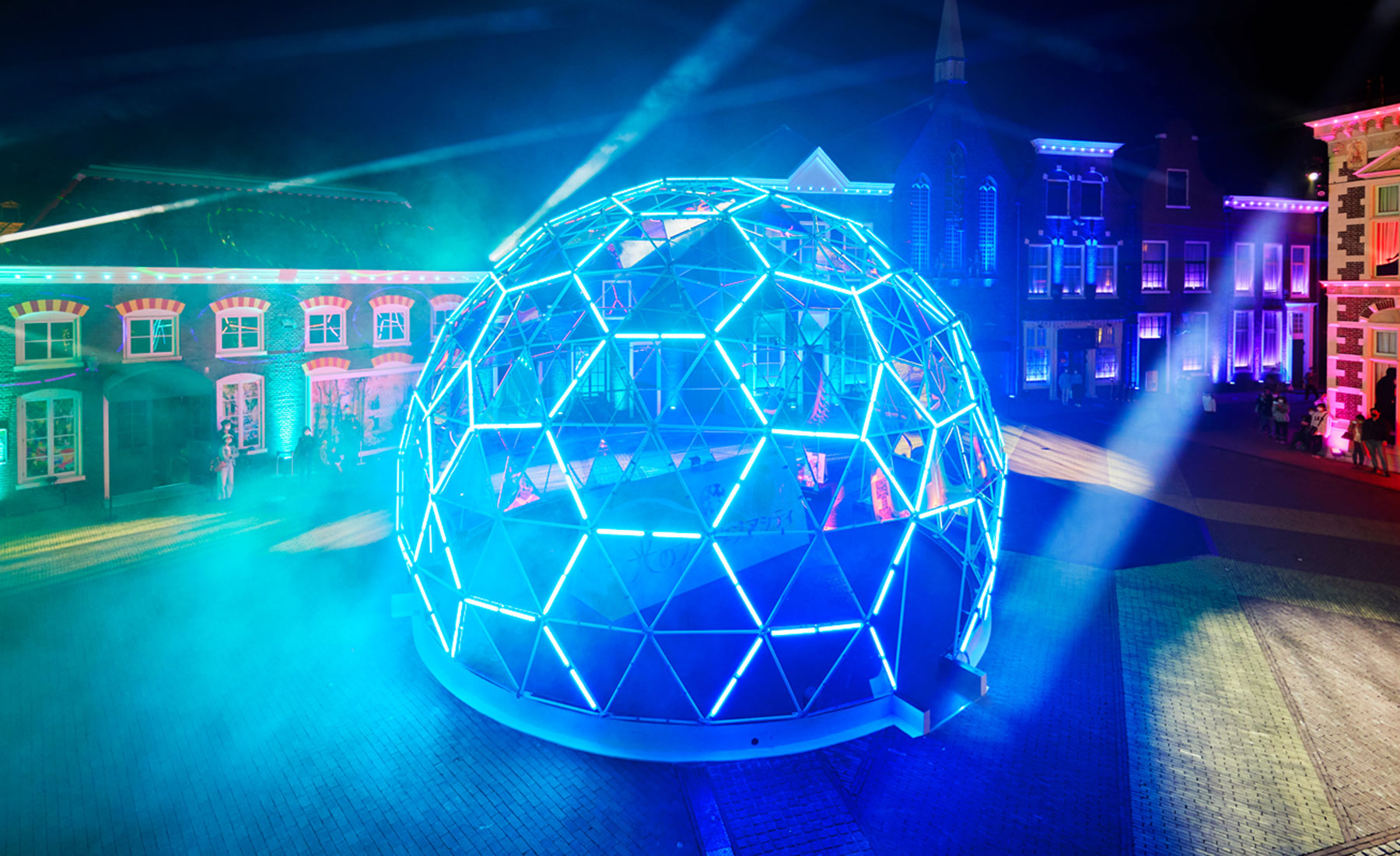 ---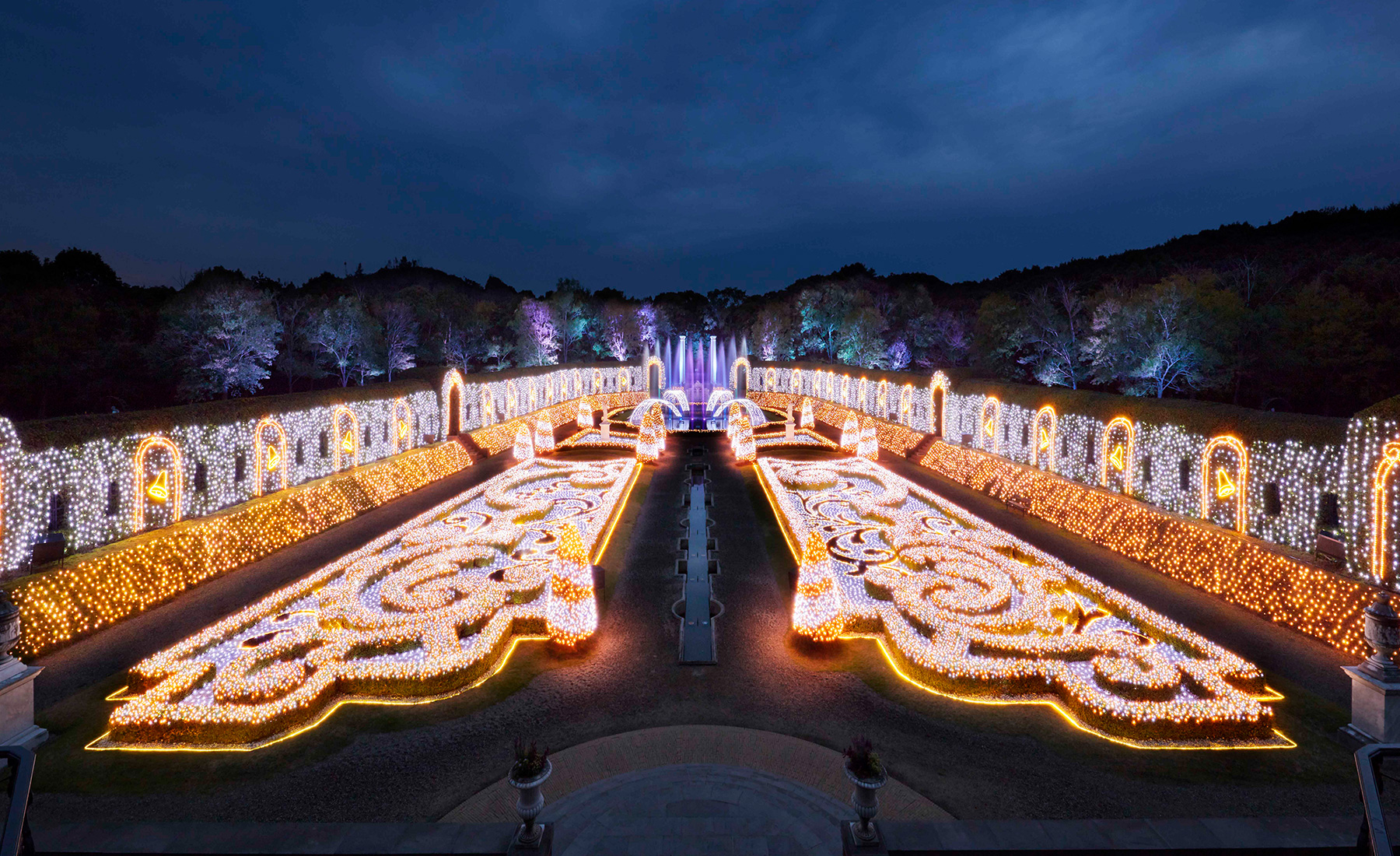 Jewel
Illuminations show
A light and sound show set in the gardens of the palace.
When classical music plays in a baroque garden, jewel-like lights begin to dance ... Please enjoy the time created by the synchronization of sound and light.
Location: Palace Huis Ten Bosch
Event schedule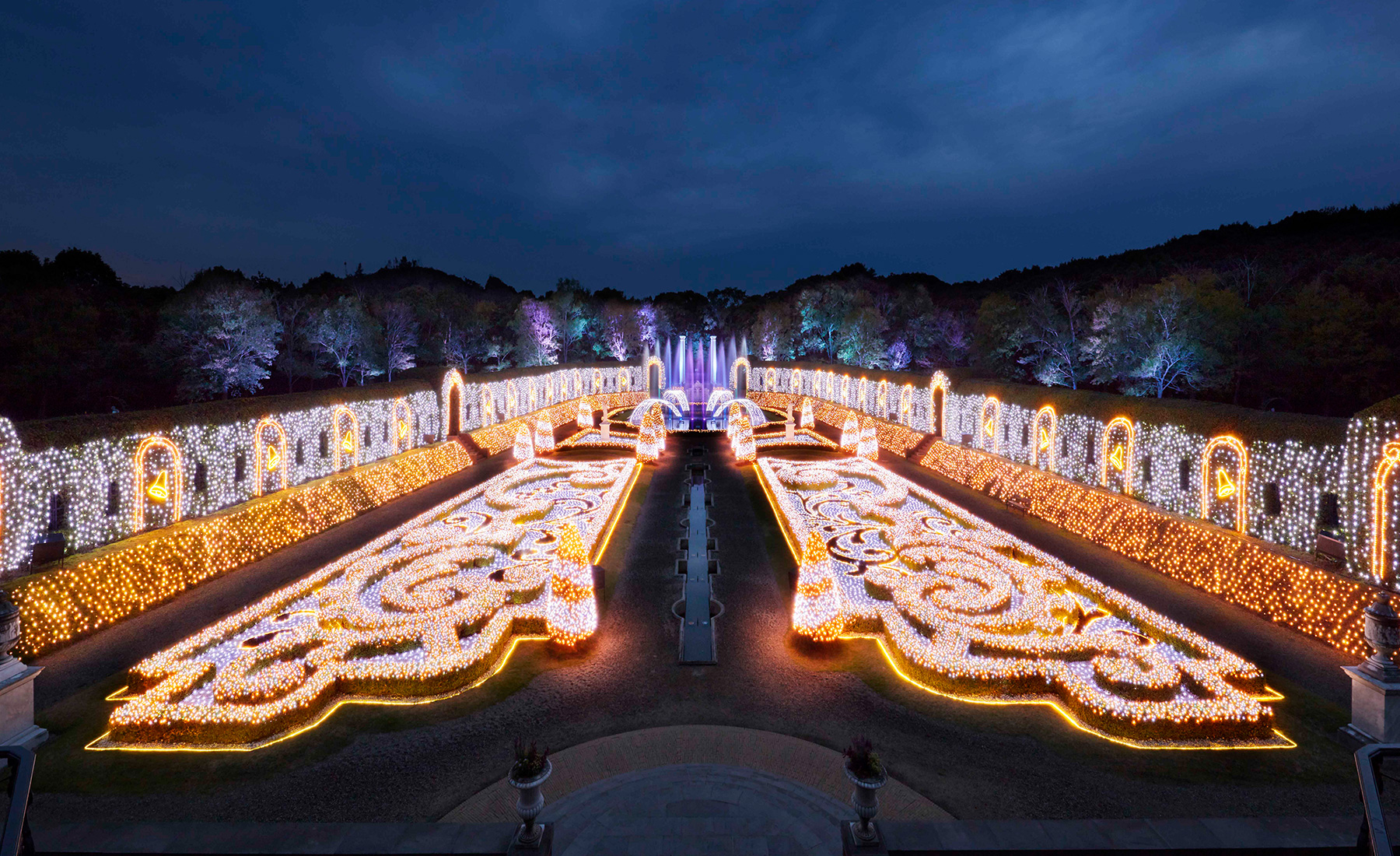 ---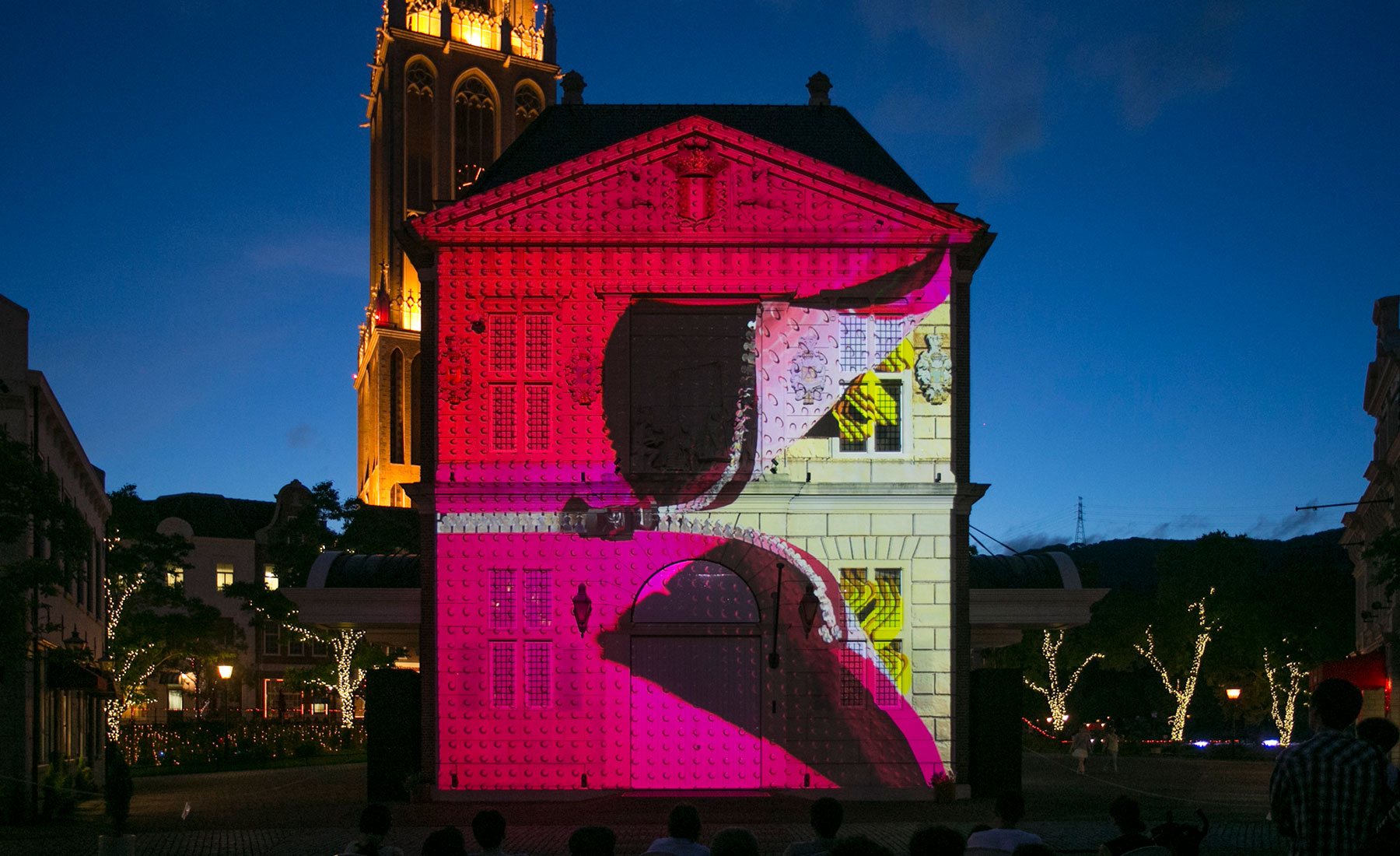 3Dプロジェクション
マッピング
~Glimpse into the Future~
夜の街に映し出される、驚異のイリュージョン 「未来への時間旅行」をテーマに最新技術でお届けする驚きのエンターテインメント!
場所:アムステルダム広場中央インフォメーション
Event schedule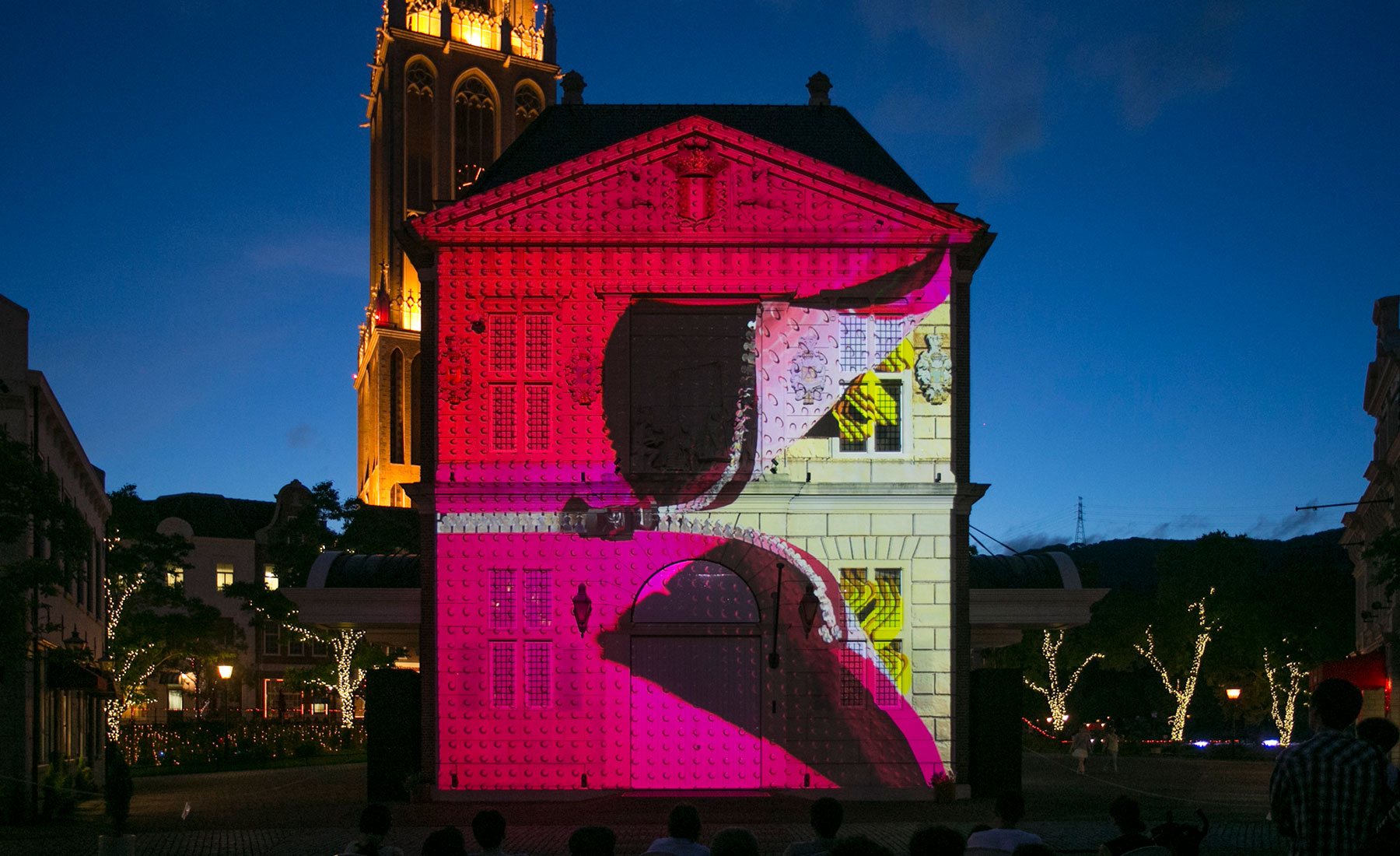 ---
Introduce our official hotels
You can enjoy HTB to the fullest!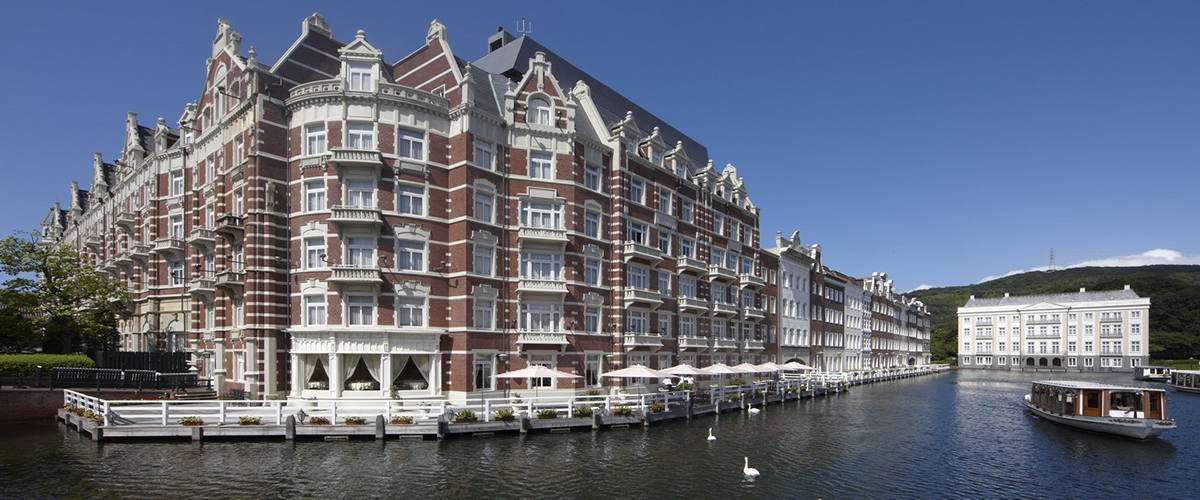 Huis Ten Bosch Premium Hotel.
Flowers, music and the best cuisine for you.

HOTEL EUROPE
Hotel Europe
---