Gourmet
Back to the list
steak
Charcoal-grilled steak is served with thick sliced layer
Suddenly! Steak
Gourmet
Welcome area
Western food
Table service
New!
~ 4,000 yen
Budget

From 1,100 yen for lunch and 1,800 yen for night
A steak shop that is irresistible for meat lovers
A steak specialty store that cuts and offers authentic thick-sliced steaks in guests
You can order any quantity in grams.
We recommend the ribeye steak, which has a good balance of fat and lean meat!
The meat quality is fine and soft, and it is a very satisfying dish. Please enjoy the thick-cut rare meat with the original special steak sauce!
Thick sliced big size steak
Our shop thinks like this ...
"It's best to eat thickly cut thick meat with a rare charcoal-grilled aroma!"
The first bite is the umami of rare and the umami that oozes the more you chew! Please feel it!

In addition, our recommended steak is a big size of 300g or more!
You can eat big size unexpectedly because you can eat it suddenly without appetizers ♪
It is sold by weight in grams, so please enjoy the steak as much as you like!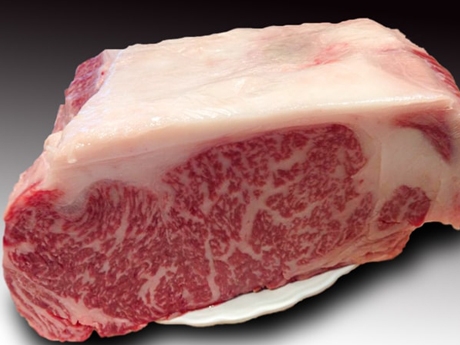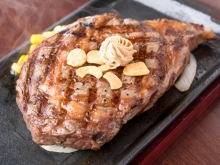 Recommended is "rib loin steak"
Ribulose with a good balance of fat and lean meat! The meat is delicate and tender, making it a very satisfying dish.
| | |
| --- | --- |
| Name | Suddenly! Steak |
| Location | Welcome area inside the shopping mall |
| Park holiday | |
| Prices | From 1,100 yen for lunch and 1,800 yen for night |
| Remarks | |