Gourmet
Back to the list
sweets
Have a sweet time with enjoying chocolates from all over the world ♪
Former Residence of Madame Chocolat
Amsterdam City
sweets
Seasonal menu
New!
photogenic
Opening hours

【January】
10: 00-19: 00
18th-31st 10: 00-18: 00
Enjoy the world chocolates!
★★ It has become a permanent store due to its popularity ★★
In-store squeezed Montblanc is here!
We will make it after your order is placed. Limited number

【期間】2021年01月11日~2021年02月26日
Montblanc is here during the Sweets Festival !! Montblanc with lots of strawberries. A sweet and sour moment to feel the arrival of spring ...
Do you have sweet tooth?. Visit our lovely sweet chocolate shop!
We serve specially prepared sweet dishes that Mrs. Chocolat had chosen just for you! Please enjoy our special sweets. We are offering the freshly squeezed mont blanc which is only available this autumn. So instagrammable!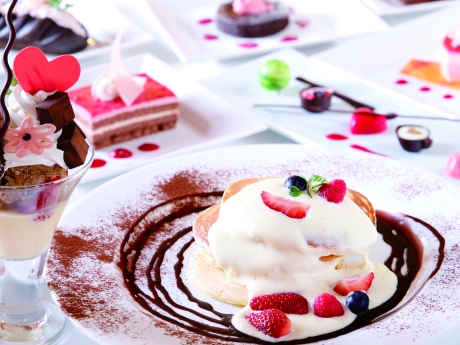 Name of facility
Former Residence of Madame Chocolat
Location
Amsterdam City
Opening hours
【January】
10: 00-19: 00
18th-31st 10: 00-18: 00
定休日
Fee
500 yen~
Remarks