Gourmet
Back to the list
Sweets
Cafe/Teahouse Cafe
Cafe Deli Plus
Gourmet
Tower City
Sweets
Local production for local consumption gourmet
Seasonal menu
Take-out
Budget

Sweets 600 yen ~ Sandwich 750 yen ~ Drinks 350 yen ~
Cafe deli where you can enjoy the taste of the hotel products. take-out available.
Please enjoy the sandwich by Patissier Miura, who won the highest award in the 2016 Fukuoka Western Confectionery Technology Contest, in collaboration with Huis Ten Bosch Bakery, and the cake with a new texture using Kyushu ingredients.
You can eat in, take out, and enjoy watching the flowers of Huis Ten Bosch 's four seasons.
[Period] December 18, 2021-December 25, 2021
Happy Xmas from Huis Ten Bosch! "A special cake only once a year" together. [Early reservation discount campaign ...
【期間】2021年10月22日~2021年12月10日
ハウステンボス「白銀の世界」を思わせる、ホワイトケーキ。九州産生クリームの滑らかな口どけシャンティクリームをたっぷりとま...
Please enjoy the taste of the hotel by taking out
You can enjoy sandwiches and cakes by the hotel pastry chef, not only eat-in but also take-out while watching the flowers of the four seasons of Huis Ten Bosch.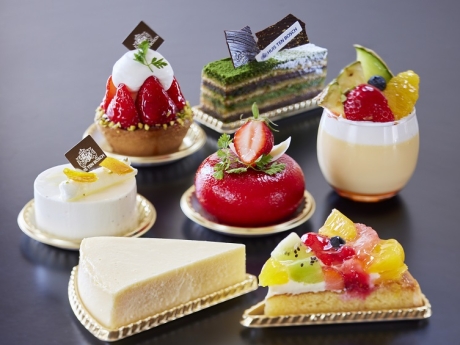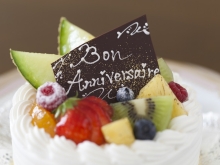 We also accept reservations for birthday cakes!
生クリームタイプまたはチョコレートタイプ
料金:12cm 2,800円~
希望日の前日16:00までご予約受付いたします。
当日の変更・キャンセルは、お断り申し上げます。あらかじめご了承くださいませ。
詳しくはお問い合わせください。
【ご予約・お問い合わせ】TEL:0956-27-0216
※写真はイメージです。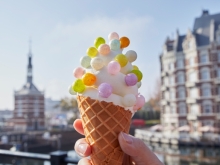 You can only buy it here !! Oiri software
Huis Ten Bosch, a cute and irresistible "Oiri software" sold only at our shop
It is a product that looks great on Instagram.
Please take a picture that you can't take anywhere else with the appearance of Huis Ten Bosch in the background !!
Name
Cafe Deli Plus
Location
Tower City
Park holiday
Prices
Sweets 600 yen ~ Sandwich 750 yen ~ Drinks 350 yen ~
Remarks
Opening Times may change or the store may be closed without notice due to weather or other reasons.
We do not accept seat reservations.