HUIS TEN BOSCH Visitor guide
Ticket
Guide on Admission Tickets (various types), Premium Passport, Discount Ticket, and Group Ticket.
Only for hotel guests! Activity coupon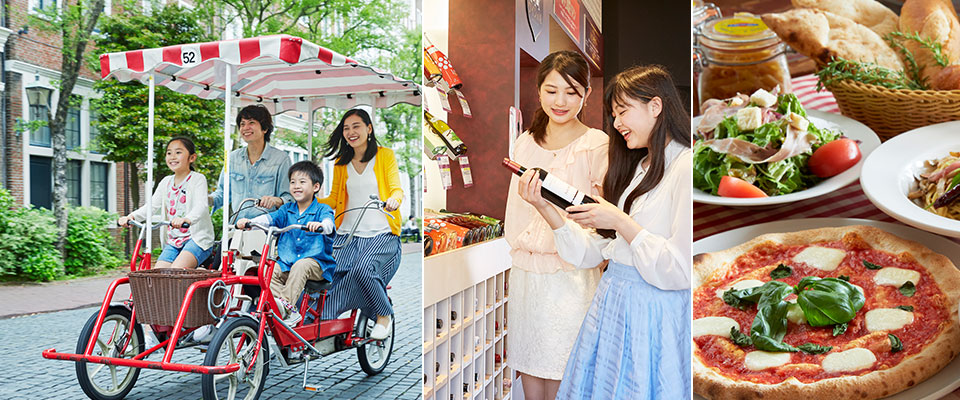 This is a great coupon that can be used for activity programs, shopping and gourmet food.
Below the target hotel accommodation of guests is limited.
対象ホテル
ホテルヨーロッパ
ホテルアムステルダム
フォレストヴィラ
変なホテル ハウステンボス
ウォーターマークホテル長崎ハウステンボス
Hotel Okura JR Huis Ten Bosch
ホテル日航ハウステンボス
料金
Set 2,500 yen (5 sheets spelled)
* Only pre-order sales are available and local purchases are not possible.
メニューの一例

| | |
| --- | --- |
| レストラン | You can purchase Margherita with a regular price of 1,220 yen with 2 coupons |
| ショップ | Each coupon can be used as a 500 yen coupon at the target store |
アクティビティクーポンのご利用方法
*

Some programs may be canceled due to stormy weather. Refunds are not possible, so please use another program.

*

Restaurants, bars and facilities may not be available for private use. Please note that.

* You

can also purchase at travel agencies (excluding some stores).
How to purchase / contact
Activity coupons are only available for pre-order. Please make a reservation by phone or online reservation.
* Purchase at travel agencies (excluding some stores) is also possible.
Huis Ten Bosch General Information Navi Dial