Shopping
Back to the list
Character Shop
Character Shop
Couto
Huis Ten Bosch original
Sweets
Plush toys
Baby / Kids Goods
Character Goods
Miscellaneous goods/stationery
There is an experience corner
New!
Amsterdam City
Products handled

Plush toys, miscellaneous goods, stationery, children's clothing
Opening hours

【3月】
[3/1~3/20]
 9:00〜20:00
毎週土曜日のみ
 9:00〜21:00
[3/21~3/31]
9:00~21:00
A store specializing in cute and fun Huis Ten Bosch original character goods.
Huis Ten Bosch original mascot character "Chury"
It is a shop with a lot of original collaboration items with popular characters.
A lot of exciting goods from children to adults.
Please come and see the cute characters.
(Cout means "cute" in Dutch)
An accommodation plan with a 3,000 yen shopping voucher limited to our shop is available for a limited time! In addition to the shopping voucher, 1 DAY Park Ticket, breakfast, next day ...
ちゅーりー商品数多く取り揃えています
ちゅーりーグッズ場内で一番の品揃えです。
ちゅーりーお求めのお客様は「クート」へお越しください。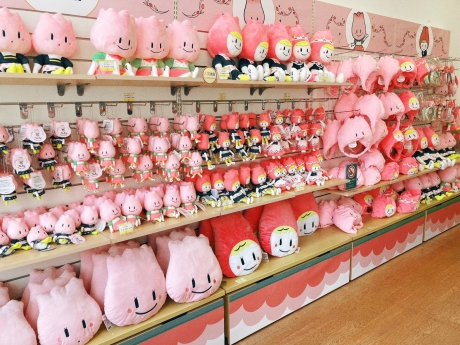 Name of facility
Couto
Location
1st floor in Amsterdam City Passage
Opening hours
【3月】
[3/1~3/20]
 9:00〜20:00
毎週土曜日のみ
 9:00〜21:00
[3/21~3/31]
9:00~21:00
Park holiday
None
Remarks