Shopping
Back to the list
Kingdom of Health and Beauty
A resting space for Huis Ten Bosch!! If you get tired of walking, go to the House of Health!!
House of Health
Huis Ten Bosch original
Miscellaneous goods/stationery
There is an experience corner
Amsterdam City
Products handled

Health foods, herbal teas, aroma oils, sleep goods, massage goods (shoulders, hips, thighs, foot pots), etc.
Opening hours

※1/12~2/7 休店いたします
★ Huis Ten Bosch rest and healing space ★
〇What is the House of Health?

If you get tired of walking, please go to the House of Health

House of Health

It is a comprehensive health beauty facility that "supports the health, beauty and healing of our guests

[1F]
★ Health check (free facility for passports * age-restricted junior high school students and above) Let's enjoy with "health check" where you can enjoy checking your Attractions
After bragging about the results with your friends, shop slowly at the "health store" next door !!
* Some tests may not be available to guests guests using precision equipment such as pacemakers.

★ The health store has a wide variety of healing goods that you can actually experience, such as herbal tea and aroma oil foot massage, which are very popular as souvenirs!

★ At the Health Sound of Healing Lounge (free facility for passports), you can take a relaxing break for 20 minutes on the reclining sofa while listening to the sound of Suikinkutsu, refreshing your mind and body!


Let's go to the Family / Couple / Friends Minade House of Health!!
★ Passport target (free check) ① Blood pressure / blood flow check (measurement time 1 minute)
Currently, we are relocating to the bottom of the spiral staircase in the health store to take measures against coronavirus epidemics.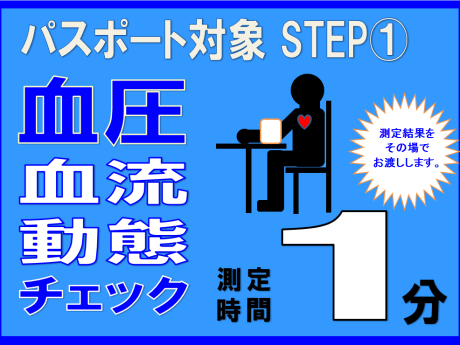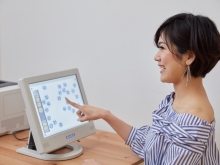 Brain age check
Check the reflexes and effective utilization of the brain in a fun way like a game!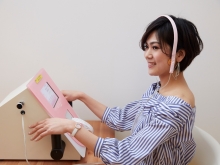 Skin age check
Feel free to check your skin age by answering the questionnaire! You can also find out your current basal metabolic rate!
Blood vessel age / stress check
Easy blood vessel age measurement with your fingertips! You can also check the stress level from the balance of the autonomic nerves!
Name of facility
House of Health
Location
Amsterdam City Passage (The Castle of Cheese close) in the arcade
Opening hours
※1/12~2/7 休店いたします
定休日
None
Remarks
[About the epidemic prevention system]
House of Health Kenkokan will resume operations after taking sufficient epidemic prevention measures.
-The required ventilation volume from the air conditioning equipment meets the standards.
・ Ventilation by opening the door, disinfection after each use, and partial restrictions on health equipment.
・ The healing room is ventilated by a circulator every cycle, and the capacity is halved.