Shopping
Back to the list
Huis Ten Bosch original brand specialty store
LOGO
Shop
Huis Ten Bosch original
Sweets
Miscellaneous goods/stationery
Accessories
New!
Amsterdam City
Products handled

Miscellaneous goods, original goods
Huis Ten Bosch limited product specialty store
Huis Ten Bosch 's original brand specialty store is now available!
Many items such as sweets, miscellaneous goods, T-shirts, towels, stationery, etc. that can only be obtained at Huis Ten Bosch are perfect for commemorating your trip ♪
Popular Huis Ten Bosch limited edition products
Huis Ten Bosch at LOGO!
We are developing a lot of original limited goods.
In particular, original miscellaneous goods are very popular as your own souvenirs and as gifts !!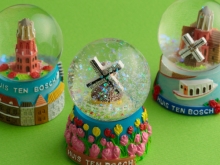 Huis Ten Bosch Snow Globe
"Very popular with school trip students!"
I trapped the symbols of Huis Ten Bosch a small circle.
If you turn it upside down and put it back, glitter and glitter will dance and the memories you spent at Huis Ten Bosch will shine.
Please try to find your favorite snow globe.

Various 700 yen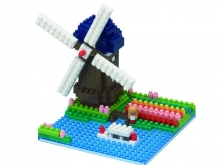 Huis Ten Bosch nanoblock
The windmill, Domtoren, and palace Huis Ten Bosch, which are the symbols of Huis Ten Bosch, are now nanoblocks!
It's fun to make! It's fun to decorate! It's fun to collect! From children to adults, it's our most popular product that you can forget about time and immerse yourself in it.
Please try to make it while remembering Huis Ten Bosch.

Various 2,400 yen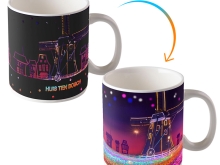 Color morphing mug
A magic mug whose design changes depending on the temperature of the drink you pour.

1,500 yen
| | |
| --- | --- |
| Name of facility | LOGO |
| Location | Amsterdam City Passage 1st floor |
| Park holiday | |
| Remarks | |