Shopping
Back to the list
Shop
Original product
Castella
Kyushu-specific
Sweets
Amsterdam City
Products handled

Kyushu Mentaiko, Nagasaki Castella, sweets, local sake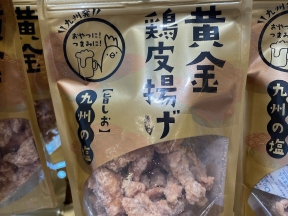 [Period] August 01, 2019-August 31, 2019
夏におすすめ 涼品フェア
夏限定・季節限定の爽やかオススメお土産を取り揃えました。島原そーめん、めずらしいインディゴ・ティ(藍の青いお茶)、あごだし冷麺、九州地ビール、夏向けお酒など、多数取り揃えてます!ぜひお立ち寄りください!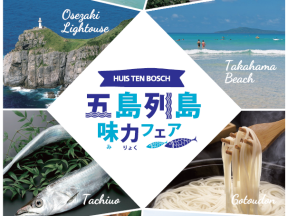 [Period] From July 17, 2021
Goto Islands Aji Power Fair
We have a selection of recommended additive-free seasonings, including the delicious "Goto Udon" from the Goto Islands, which is popular both inside and outside Nagasaki Prefecture. We recommend products using fresh fish and Goto camellia unique to the Goto archipelago!
How about as a gift for your home?