ANNUAL PASSPORT FEES
Annual Pass fee
---
General price
九州在住者限定価格
Nagasaki citizen fee
Persons with disabilities
| | Adult | Student discount | Senior / Junior | Preschooler |
| --- | --- | --- | --- | --- |
| New fee | 22,000 yen | 16,000 yen | 16,000 yen | 12,000 yen |
| 2nd year update | 19,000 yen | 16,000 yen | 13,000 yen | 9,000 yen |
| 3rd year update | 18,000 yen | 15,000 yen | 12,000 yen | 8,000 yen |
| Updated after 4th year | 17,000 yen | 14,000 yen | 11,000 yen | - |
| | Adult | Student discount | Senior / Junior | Preschooler |
| --- | --- | --- | --- | --- |
| New fee | 20,000 Yen | 15,000 yen | 15,000 yen | 12,000 yen |
| 2nd year update | 17,000 yen | 14,000 yen | 12,000 yen | 9,000 yen |
| 3rd year update | 16,000 yen | 13,000 yen | 11,000 yen | 8,000 yen |
| Updated after 4th year | 15,000 yen | 12,000 yen | 11,000 yen | - |
※九州在住者限定価格の2年目以降の更新料金は、2021年4月以降適用させていただきます。
(2021年4月以前の更新料金は、一般価格と同様になります。)
※沖縄県は九州在住者限定価格の対象外となります。
| | Adult | Student discount | Senior / Junior | Preschooler |
| --- | --- | --- | --- | --- |
| New fee | 19,000 yen | 14,000 yen | 14,000 yen | 12,000 yen |
| 2nd year update | 16,000 yen | 13,000 yen | 11,000 yen | 9,000 yen |
| 3rd year update | 15,000 yen | 12,000 yen | 10,000 yen | 8,000 yen |
| Updated after 4th year | 14,000 yen | 11,000 yen | 10,000 yen | - |
| | Adult | Senior / Junior | Preschooler |
| --- | --- | --- | --- |
| New fee | 11,000 yen | 8,000 yen | 6,000 yen |
| 2nd year update | 9,500 yen | 6,500 yen | 4,500 yen |
| 3rd year update | 9,000 yen | 6,000 yen | 4,000yen |
| Updated after 4th year | 8,500 yen | 5,500 yen | - |
※大人:18歳以上/ 学割:18歳以上の大学生・大学院生および専門・各種学校に在学中の方/ シニア:65歳以上/ ジュニア:小学生~17歳/ 未就学児:4歳~小学生未満
※2月1日から「ジュニア」の料金区分が変更となります。(変更前:小学生~17歳、変更後:小学生~高校生)
※学割料金は5月31日(月)までキャンペーン特別価格となります。
---
新規入会お申し込みについて
・ The enrollment month will be the time when payment is confirmed. Renewal will be done according to the enrollment month.
・ If you do not make a payment for one month from the last day of the end of the month of application for membership, you will need to re-enroll.
specific day (12/31) set by our company guests will be notified at a special rate.
・ For renewal procedures, direct debit is convenient. (For those with direct debit, there Special Privilege
・ For Huis Ten Bosch Annual Pass, please refer to the "Membership Agreement".
Apply online
* You can purchase your Annual Pass time
Please check the "Membership Agreement" and apply from the WEB membership application button.
* Please apply at least one week before your visit.
* We do not accept online enrollment for the New Adult Support Campaign.
Visit and apply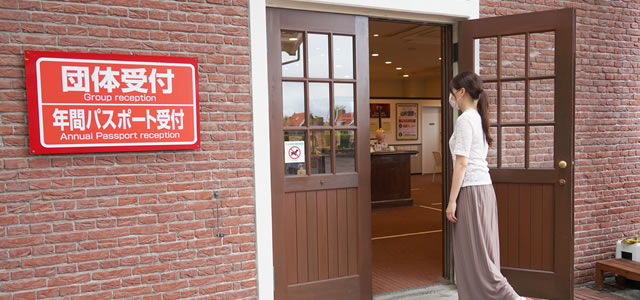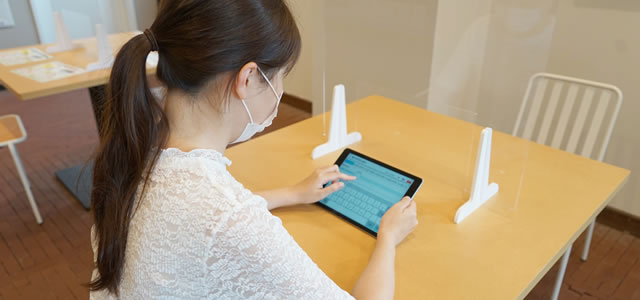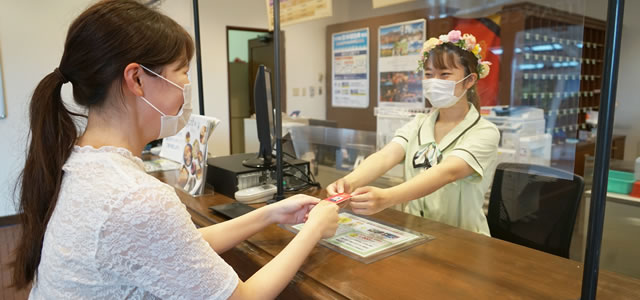 Apply before admission
Apply for membership at the member desk (Welcome Gate You can enjoy Special Privilege from the day of enrollment just by taking a photo for your membership card the spot.

[What to bring]
Identification card (identification and address verification)
If you are registered with Wells Sasebo, please be sure to bring your member's card. You will need it when you fill out the application form.
Apply on your way home
You can enroll with the amount after deducting the admission fee on the day.

For example, if you purchase a 1-day passport for adults of 7,000 yen, you can enroll with a regular annual membership fee of 22,000 yen-the admission fee of 7,000 yen on the day = a difference of 15,000 yen when you return after admission.
* The next day's 1 DAY Park Ticket will not be eligible for the difference.
* The difference enrollment is possible only during the valid period of the ticket.
* If you do not bring the ticket for the day, we will not be able to handle the difference.
更新方法について
年間パスポートの更新方法について、従来の会員デスクでのお支払いやコンビニでの専用振込用紙によるお支払いから、口座引落のお支払いを推奨しております。

口座引落でのお支払い
口座振替依頼書をWEBページより印刷いただき、必要箇所をご記入後会員デスクにご提出ください。今なら、口座引落にご変更いただくと、同伴者がご利用頂ける1DAYパスポートを1枚プレゼントいたします。
※口座振替依頼書につきましては、更新月の2か月前の20日までに会員デスク必着とさせていただきます。予めご了承ください。
専用振込用紙でのお支払い
更新月の約2か月前に専用振込用紙を郵送いたします。
専用振込用紙を紛失された場合、会員デスクにて更新届を記入いただきます。予めご了承ください。
会員デスクでのお支払い
ご来場時に専用振込用紙をご持参の上、会員デスクへお越しください。
コンビニでのお支払い
専用振込用紙をご持参の上、最寄りのコンビニでお振込みください。
---