6 major Special Privilege
SPECIAL GIFT
6 major Special Privilege
Special Privileges for Annual Pass Holders
---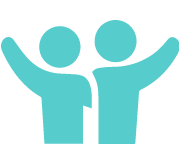 Friend special discount
Up to 5 friends who enter with you will receive a 1,000 yen coupon that can be used at Shop in the venue for each 1 DAY Park Ticket
---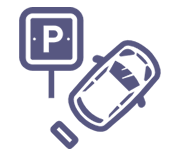 Free parking ticket will be presented next time!
The parking fee of 800 yen a day will be free the next time you visit.
For the parking ticket for the next use, present the Annual Pass Annual Pass member desk or the information (entrance / center) in the hall, and be parked by the time you return. Please redeem your free parking coupon.

* A "parking lot receipt" is always required. Please press the receipt button on the checkout machine.
* The next gift will be given only on weekdays only with the parking lot receipt.
* Additional charges may be incurred on special member rates. Please note.
* Members are requested to use the 1st and 2nd parking lots.
* When using on Saturdays, Sundays, and holidays, it is necessary to show the receipt for restaurants and shopping at the venue of 3,000 yen or more.
---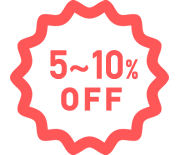 Various discount for shopping and gourmet!
10% off on-site restaurant
Natural hot spring "Gold and Hydrogen Hot Spring hot spring" 10% OFF
Goods also 5% OFF
Members can enjoy meals and shopping at even greater savings.

* Some restaurants are not eligible.
[Flower Road]
Flower Garden Café CAFFEST
[Adventure Park]
Adventure Park Deli & Cafe, Healthy Restaurant AURA- (excluding breakfast)
[Attraction Town]
Henn-na Restaurant ROBOT, MUSE DELI & CAFE, Cheese Waag 1F, Cheese Waag 2F, Sausage Waag, BBQ Terrace Corrida
[Art Garden]
Art Garden Café & Bar of Light
[Amsterdam City]
Former Residence ofMadame Chocolat, Amsterdam Garden Restaurant & Cafe, dam, Nijntje cafe, Mon Ami, GRAND CAFE, Cafe de Haven, KURAGE CREPE, Proost, CoCo
[Tower City]
Cafe dell plus, Pinoccio, Tottotto, Gokuu, Uoichi, Puccini, DE RODE LEEUW, Malmo Fisheries
[Harbor Town]
Bikken Bikken, Seafood Waag Dam, Hananoya, GRILL HOUSE YAKITORIHONDA
[Forest Villa]
Trottiner
[Hotel Amsterdam]
A Coeur Ouvert, A Coeur Ouvert cafe, oak lounge
[Hotel Europe]
De Admiraal, Kissuitei, Ebisu-za, anchor's lounge, Scheherazade, Rembrandt Salon
---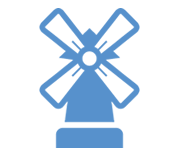 Free admission and use of target facilities

You can use the same functions as a 1 DAY Park Ticket is usually 7,000 yen for adults a day, all year round except for specific day
[Information on specific day
● 12/31
* All facilities can be used with a membership card
---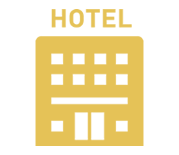 Hotel enhancement with accommodation Special Privilege
Special price accommodation, autograph check-in, late check-out, anniversary Special Privilege
In addition, there are plenty of Special Privilege such as check-in with just one sign and early check-in on Lucky Day.
---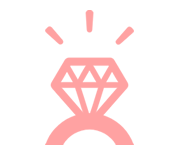 Wedding Special Privilege
We have a great wedding plan only for members.

○ Regular Special Privilege
[Member himself and his family (within second degree)]
* However, only if the member himself / herself contacts the bridal salon before making inquiries or visiting the museum.
* Membership number is required for Special Privilege
---
---
---
---

Easy admission with pre-booking
WEB registration available NOW!
* Please apply at least one week before your visit
---
---