EXCLUSIVE BENEFITS
6 MAJOR EXCLUSIVE BENEFITS
Thank you for joining HTB Annual Passport Member!
---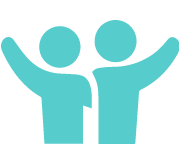 Bring-Friends Coupon
If your friend (up to 5) bought a 1 Day Passport at the ticket window, he/she(they) will be able to receive a 1,000 yen coupon (per person) which is available for foods, beverages, and merchandises in the venue! 
※九州在住者感謝キャンペーン(2022年4月4日~4月28日)で購入されたチケットは対象外です。
※事前購入パスポートは対象外となります。
---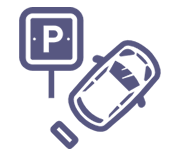 Complimentary Parking
Get Validation Coupon for your next visit!
次回利用分の駐車券については、年間パスポート会員デスク、または場内インフォメーション(入国・中央)にて「当日の駐車場領収書」と「年間パスポート会員証」をご提示の上、お帰りまでに駐車場無料クーポンをお引換ください。

​
※必ず「駐車場領収書」が必要です。精算機の領収書ボタンを押してください。
※駐車場領収書のみでの次回分の進呈は、平日のみに限らせていただきます。
※会員様特別料金日につきましては、追加料金が発生する場合がございます。予めご了承ください。
※会員の皆さまには、第1駐車場・第2駐車場をご利用いただきますようお願いします。

---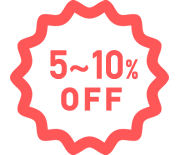 Exclusive Discount!
Food & Beverage: 10% Off
HTB Natural Hot Spring: 10% Off
Merchandise: 5% Off
​
Dine, Shop, and Enjoy while saving money!
※場内レストラン、ショップは一部対象外店舗がございます。
※4/29(金)より会員様ご本人によるお支払いのみご利用いただけます。
【フラワーロード】
BLUEPRINT
【アドベンチャーパーク】
アドベンチャーパーク デリ&カフェ、健康レストラン オーラ -AURA-
【アトラクションタウン】
ペッパーランチ、MUSE DELI&CAFE、チーズワーフ 1F、チーズワーフ 2F、ソーセージワーフ、BBQテラス コリーダ
【アートガーデン】
光のカフェ&バー、CAFFEST
【アムステルダムシティ】
ショコラ夫人の旧邸、アムステルダム ガーデンレストラン&カフェ、ダム、ナインチェカフェ、グランキャフェ、カフェ ド ハーフェン、KURAGE CREPE、Proost、CoCo
【光のファンタジアシティ】
森のファンタジアカフェ
【タワーシティ】
カフェデリ プリュ、ピノキオ、とっとっと、悟空、魚壱、エルマーソ、ロード・レーウ、マルモ水産
【ハーバータウン】
ビッケンビッケン、花の家、GRILL HOUSE YAKITORIHONDA、パイレーツバーガーショップ、ベイサイドキッチン、レッドロブスター ハウステンボス店
【ホテルヨーロッパ】
デ アドミラル、吉翠亭、戎座、アンカーズラウンジ、シェヘラザード、レンブラントサロン
【ウォーターマークホテル・長崎ハウステンボス】
エクセルシオール、ティークリッパー、スピンネーカーバー
【ホテルアムステルダム】
ア クールベール、ア クールベール カフェ、オークラウンジ
【フォレストヴィラ】
トロティネ
【ホテルオークラJRハウステンボス】
カメリア、さくら、桃花林、大村湾、シリウス
【ホテル日航ハウステンボス】
レストラン ラヴァンドル
[Welcome area]
Linda, Schiphol, BEST 3, Entrance Information, Nyan Rohde Castle
[Attraction Town]
Vondel, Castella Castle, Chocolate House (Shop), HAPPY POPCORN, Cheese Waag
[Art Garden]
Rose de Marche
[Amsterdam City]
Angelique, LOGO, Cute, The Castle of Cheese, Tante Annie, The Castle of Sweets, The Castle of Kyushu, The Castle of Wine, Vidro, Souvenir, Holland House, Nijntje
[Harbor Town]
Anchors Lounge Shop, Sea Breeze, Palace Shop, Castelo de Seafood and Porcelain, Pirates Shop
[Hotel Okura Jr Huis Ten Bosch] * Purchases of 5,000 yen (tax included) or more
Le Bon Marché de Laforet, Siler, Pâtisseríe Shunka Kobo
---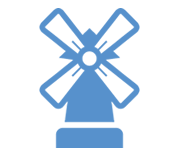 Free Admission, Free Experience!

Free Admission and Experience at Huis Ten Bosch for a year around! 
[Subject to Blackout Date]
● December 31
* Most of the rides, facilities, and museums are available with your annual pass.  
---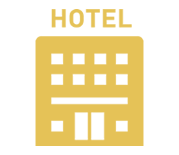 Hotel Accommodation Benefits
Special saving plans, Late check-out, Anniversary Privileges and more!
With your annual passport, Easy Check-in , Early Check-in, and more exclusive offers!
---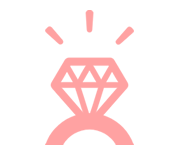 Wedding Special Privilege
We have a great wedding plan only for HTB Annual Pass members.

○ Regular Privilege
Subject to Member themselves and their family (within second degree)
* Members have to make a contact to the wedding salon prior to either visiting or inquiring.
* Membership number is required for this Privilege.
---
---
---
---

Easy admission with pre-booking
WEB registration available NOW!
* Please apply at least one week before your visit
---
---