Feature
The Hot stoned bath, which consists of 10 beds each, has a female-only room, so anyone can use it with peace of mind. (10 beds for women only, 10 beds for unisex)
The property has no time limit, so forget about the time and enjoy yourself. When hydrating, please use the Accuera Blue installed next to the Hot stoned bath and use high-concentration hydrogen water. You can enjoy high-concentration hydrogen water just by passing the water you prepared yourself through the machine. Eliminate waste products and keep your body healthy.

[Aqua Dreamer Healing Room] is currently suspended to prevent the spread of the new coronavirus infection. Humbly thank you for your understanding.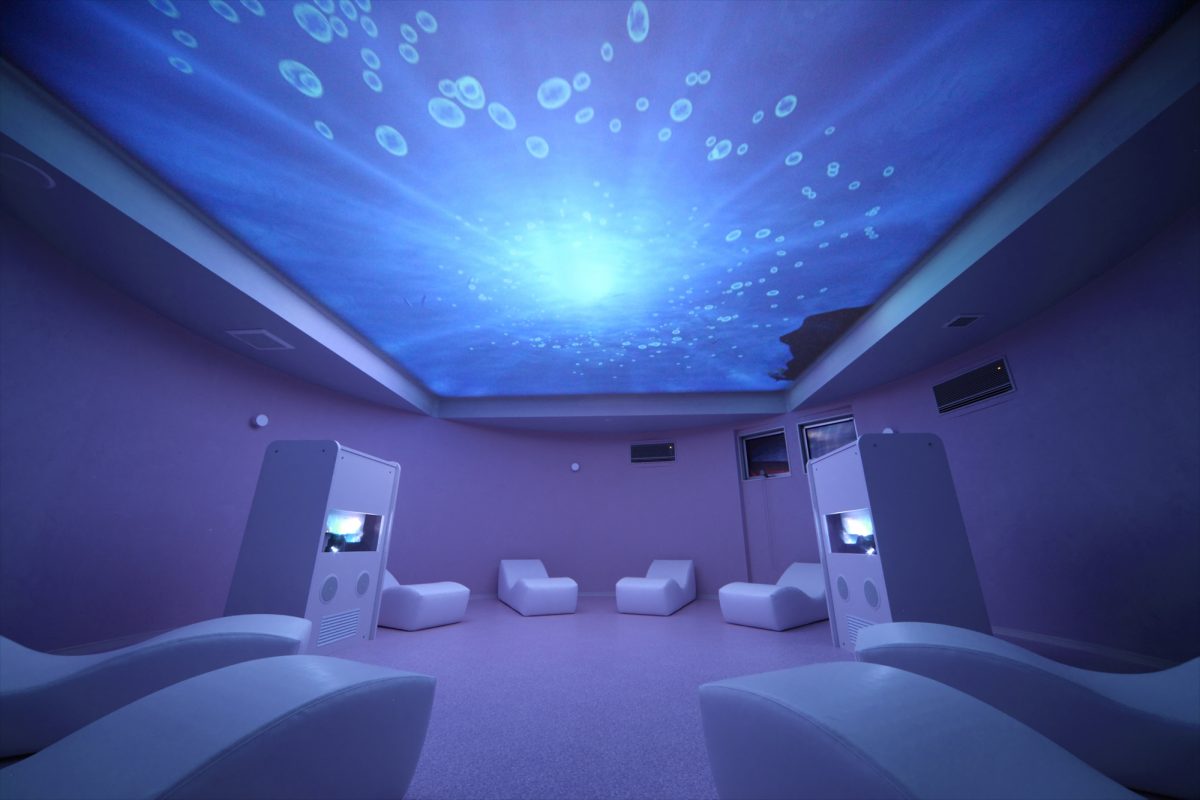 How to use
To use the Hot stoned bath, you must wear a special dress in the hall.
You will receive it at the front desk, so be sure to pick it up when you pay the fee.
the large main bath is also available. (Bath towels, etc. will be charged separately)

[Caution] Please note that even if you are traveling with you, you cannot use it if you are under 12 years old.

・ Please note that the number of beds that can be used may be limited in order to prevent the spread of coronavirus infection.
・ Please note that admission is accepted up to 90 minutes before the closing time.
-
Price
―
● General charge 1,500 yen

● Special fee 1,350 yen
・ Huis Ten Bosch annual member
・ Guests staying at Official hotel by Huis Ten Bosch
(Voucher required only during stay)
・ Huis Ten Bosch 1day passport (same-day ticket) users
---