Attractions
Back to the list
vehicle
Variety of bicycles, single ride to 4 seat ride!
Rental Cycle Fiets entry store
Vehicles / Others
Not eligible for passport
Rainy day OK
Convenient for vehicles and movement
Enjoy with the family
Enjoy with friends
Enjoy with your partner
Welcome area
Prices

<Bicycle> Adult 1-seater 500 yen ~ <Stroller> A type 1,000 yen * Premium Passport time limited 1-seater bicycle at the immigration store (until 17:00 at reception). Annual Pass get a 20% discount on your bike rental.
Bicycles that are popular with couples and parents
There is a Rental Cycle Shop "Fiets" (bicycle in Dutch) in Harbor Town where the welcome gate and port town are located near the entrance and exit of the city.
We have various types of bicycles that you can choose according to your purpose, such as ordinary bicycles, two-seater bicycles that can be used as a pair, and four-seater bicycles that can be enjoyed by the whole family.
All models come with a key, so you can park your bicycle with confidence while you are in the facility.
Please wear a poncho or raincoat when it rains.
You can also rent a stroller here.

[Period] January 01, 2021-December 31, 2021
guests are applicable to the following consideration of the safety and hygiene, such as guests of bicycle use You withhold. ○ Drinking alcohol ...
[Period] January 01, 2021-December 31, 2021
When using the guest-only plan, please prepare proof of accommodation (room key, accommodation reservation slip, etc.). Preliminary with WEb ...
Great deals on hotel guest Privilege
場内ホテル(ホテルヨーロッパ、ホテルアムステルダム、フォレストヴィラ、ウォーターマークホテル、変なホテル)ご宿泊のお客様へは2つの特別料金プランをご用意しております。
①終日プラン 10:00~17:00 ¥2,000/台 小人1人乗り¥1,500 (尚、WEB予約された場合も13時までにご来店がない場合は自動キャンセルとなりますのでご了承ください)
②オーバーナイトプラン 17:30~翌日10:00 ¥1,500/台 小人1人乗り¥1,000 (尚、受付締切は18:00迄となっております。ご返却は翌朝9:00~10:00限定となります。)
※ご予約は、前日17時までにWEBにて承ります。変なホテルご宿泊のお客様は、事前のご予約はお受けしておりませんので、入国店にご来店時(受付締切は18:00迄)の受付となります。
※台数に限りがありますので、ご予約は先着順でお受け致します。
尚、当日、キャンセル等で空きがある場合は、現地にてご案内させていただく場合がございます。
※対象車種は1人乗りや親子2人乗りなどの「2輪車タイプ」のみとなります。4人乗り・横型2人乗りなどは対象外です。
※九州一花火大会やカウントダウンなどの大規模花火大会開催日は車両規制の対象となりますので上記プランの販売はございません。
※事故防止の観点により小学生以下のお子様のお一人での自転車利用、および未成年のかた単独での18時以降のご利用はご遠慮いただいております。
<取扱い店舗>
◆ホテルヨーロッパ、ホテルアムステルダム、フォレストヴィラ、ウォーターマークホテルご宿泊の方・・・フィッツ港町店(ハーバータウン)
◆変なホテルご宿泊の方・・・フィッツ入国店(ウェルカムエリア)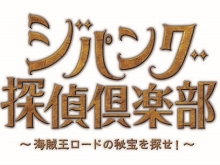 Rental Cycle x Zipangu Detectives
A popular puzzle-solving game that you can enjoy in Huis Ten Bosch Zipangu Detectives.
time and physical strength to find the mystery studded in the park.
So let's solve a smart mystery using a Rental Cycle
You can challenge by showing your passport or annual membership card

If you use a bicycle, you can move to the area you care about in the park as you like !!
Zipangu reception is available at Fiets
Please ask the staff of Fiets
Name
Rental Cycle Fiets entry store
Location
Welcome area Welcome area Near the immigration bus stop * It will be returned to the rented store
Time required
<Business suspension standard> All models will be canceled at a wind speed of 10m.
Prices
<Bicycle> Adult 1-seater 500 yen ~ <Stroller> A type 1,000 yen * Premium Passport time limited 1-seater bicycle at the immigration store (until 17:00 at reception). Annual Pass get a 20% discount on your bike rental.
Remarks
※1人乗り以外の自転車は20歳以上の方の運転操作での同乗をお願いいたします。
※WEB予約は、場内4ホテル(ホテルヨーロッパ、ホテルアムステルダム、フォレストヴィラ、ウォーターマークホテル)宿泊者限定です。変なホテルご宿泊の方は、フィッツ入国店にご来店時の受付となります。
※ご妊娠中の方、飲酒されている方、ペットをお連れのお客様の自転車利用はご遠慮頂いております。
※1歳6か月未満の乳児の方は、安全上チャイルドシートにお乗り頂けませんので、ロック式の抱っこ紐のご利用をお願いしております。
※4人乗りファミリータイプ自転車は日没以降貸し出し台数に制限がございます。(入国店5台、港町店3台)
※貸出店舗へのご返却をお願いしております。
※自転車貸出受付の際に、乗車人数分の当日のご入場券を確認させて頂きます。

夏季の水着着用でのご利用は安全、衛生上ご遠慮いただいております。