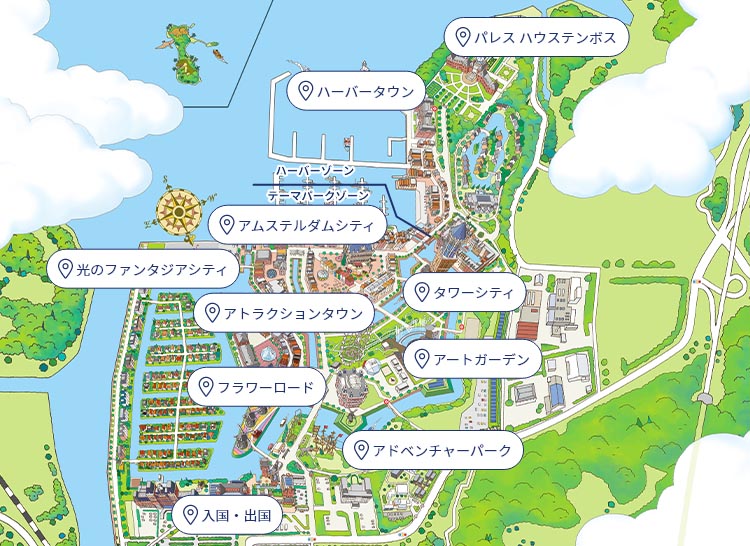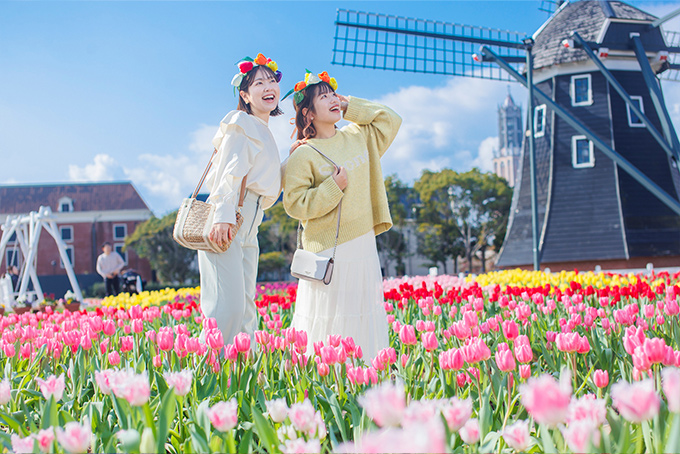 including spring tulips
Seasonal flowers welcome you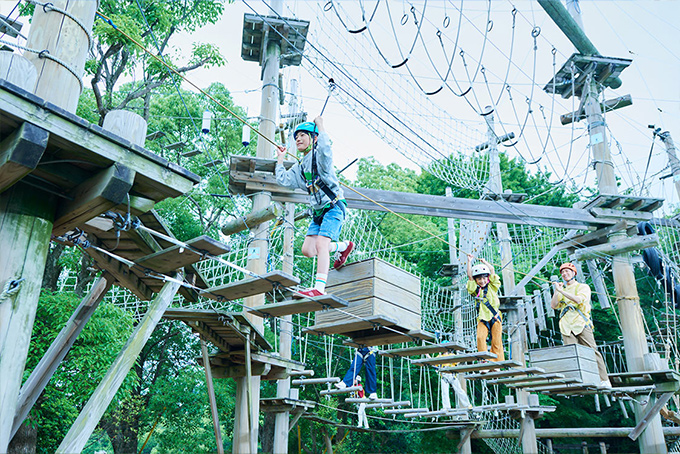 You can play to your heart's content in the great outdoors
full of athletics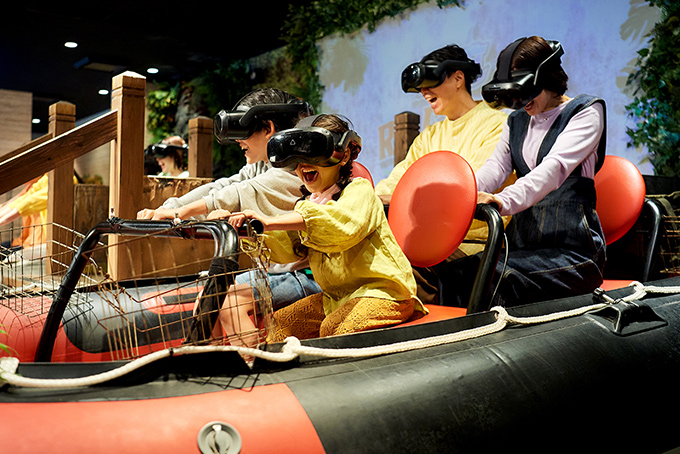 Exciting Attractions and
Full of amusement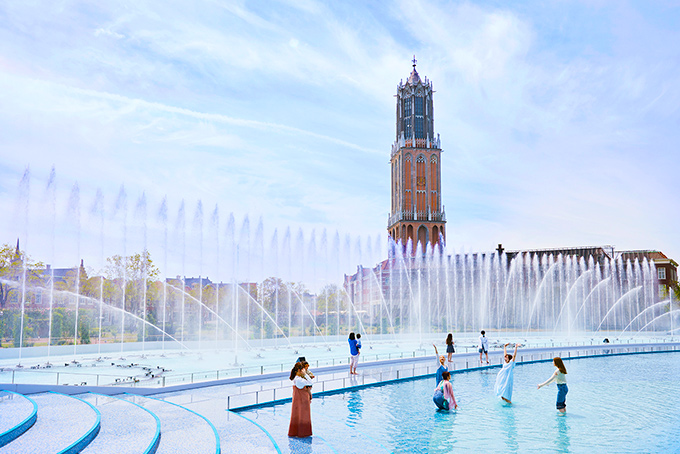 A garden full of greenery and flowers,
At night, it is wrapped in shining illuminations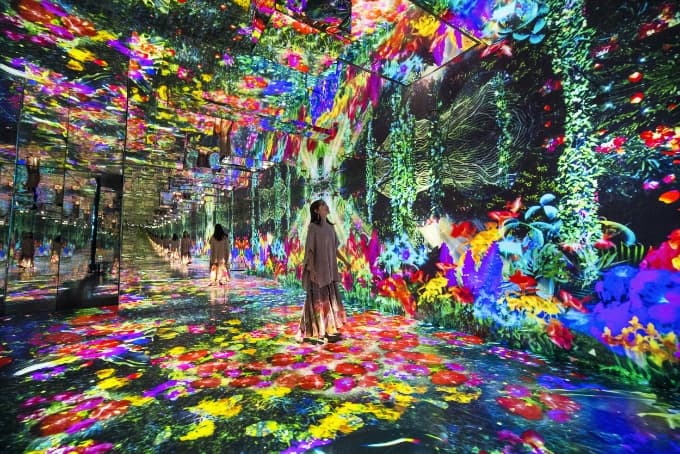 using cutting-edge technology
We have prepared impressive spaces with 6 themes.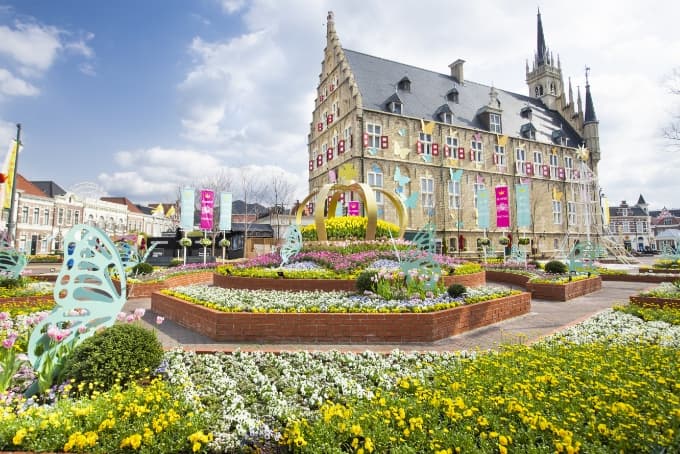 seasonal flowers and music
The center of town where you can enjoy shopping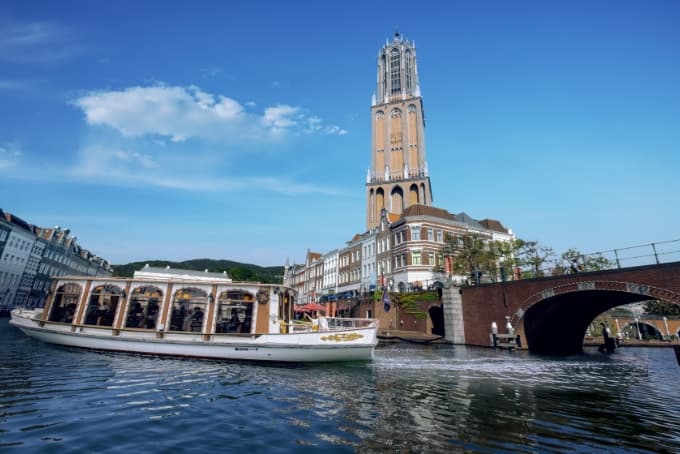 At the foot of the symbol tower
A collection of various gourmet foods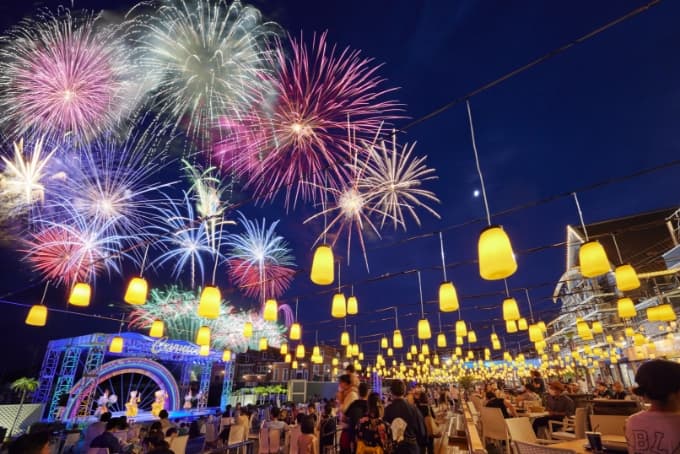 Overlooking the harbor, outdoors in summer
Enjoy shows and fireworks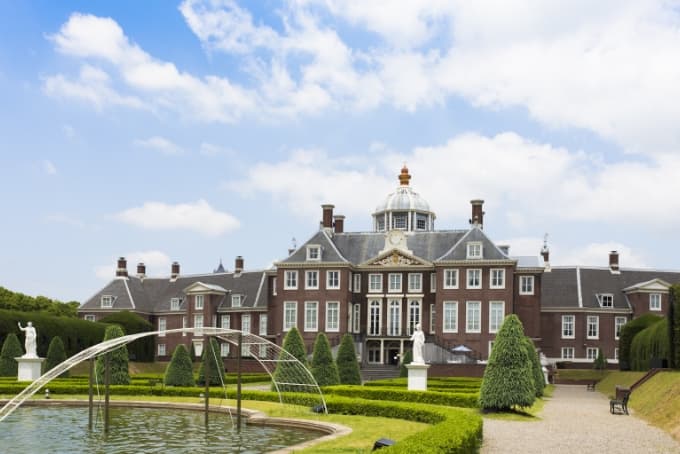 A faithful recreation of a Dutch palace,
There are also temporary exhibitions in the museum.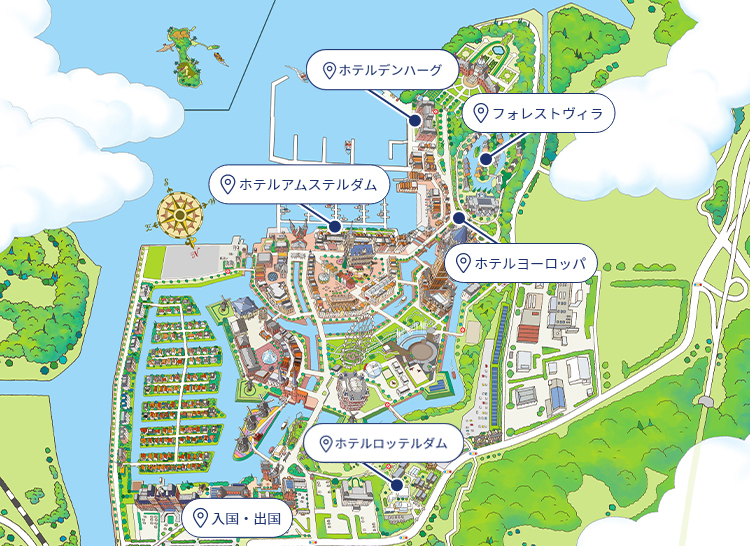 * Henn Na Hotel Huis Ten Bosch will be completely renewed as "Hotel Rotterdam" from October 26, 2023. Additionally, on the same day, Watermark Hotel Nagasaki Huis Ten Bosch will change its name to "Hotel Den Haag."