Gourmet
Back to the list
Sweets
"HAPPY wrapping!"
Dipper Dan
Gourmet
Attraction Town
Sweets
Outdoor & terrace available
Take-out
Budget

Crepe from 330 yen, tapioca from 400 yen
"HAPPY wrapping!"
The blue ribbon is a strong bond that connects guests and Dipper Dan
That bond has been going on since 1972.
Even alone
Even two people ...
Everyone ...
Eating a bite naturally makes you smile.

"I want to give happiness to all our guests
With such a feeling.
Dipper Dan, we offer safe, secure, affordable prices and abundant variations so that children and seniors can enjoy themselves.
We offer crepes with a crispy to chewy texture that contains "rice flour from Kumamoto prefecture".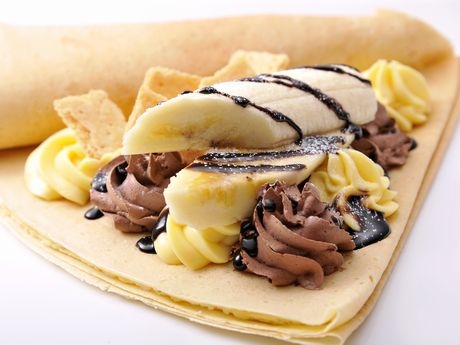 | | |
| --- | --- |
| Name | Dipper Dan |
| Location | Attraction Town |
| Park holiday | |
| Prices | Crepe from 330 yen, tapioca from 400 yen |
| Remarks | |