Gourmet
Back to the list
steak
Tried Lemon Steak yet? You can't miss it!
DE RODE LEEUW
Gourmet
Tower City
Western food
Local specialty
Local production for local consumption gourmet
Children's menu available
Low allergen menu available
Outdoor & terrace available
Budget

From 1500 yen for lunch and 2000 yen for night
Gourmet "Lemon Steak" originated in Sasebo
A restaurant specializing in steak and hamburger steak. In addition to the gourmet "Lemon Steak" that originated in Sasebo, which was created by arranging it so that it is easy for Japanese people to eat, we have prepared a hamburger steak that you can choose from three types of sauces, and a special steak that uses domestic Wagyu beef. You can enjoy the original taste of meat.
Sasebo's specialty "Lemon Steak"
Origin of lemon steak

After the war, the city of Sasebo was full of US troops stationed there.

Local eateries also wanted to serve meat dishes that they were pleased with.

However, at that time, it was barely possible to obtain meat with high-quality ingredients ...

Still, the owner of a local Western-style restaurant who wanted to please guests

By tapping and stretching a little meat, the volume is increased and the meat is tender.

It is said that he came up with the idea of making it delicious.

I used soy sauce for the sauce so that it tastes like lemon and the base is loved by Japanese people.

As a result, the shop is very prosperous with many Americans and locals who heard rumors.

Eventually, [lemon steak] became a specialty of Sasebo.

At first, the steak was born from a bittersweet plan, but now there are stores in Sasebo City.

We are particular about meat and compete for its taste with our own lemon sauce.

I was able to make it with a gentle feeling that I want to please guests
It is a heartwarming local dish.

Please appreciate it.

There are various theories.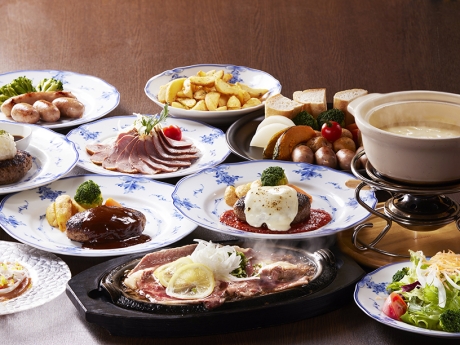 | | |
| --- | --- |
| Name | DE RODE LEEUW |
| Location | Tower City Tower City 1st floor |
| Park holiday | |
| Price | From 1500 yen for lunch and 2000 yen for night |
| Remarks | |