Gourmet
Back to the list
Italian pizza & pasta
Let's cheek the pizza baked in the Arita ware pizza oven
Pinoccio
Tower City
World gourmet
Pizza and pasta
Seasonal menu
Outdoor & terrace available
~ 3,000 yen
Opening hours

【1月】
18日以降
11:00~18:30(ラストオーダー)
平日(月~木)15:00~17:00はピザメニューのみの提供となります。
Authentic Roman pizza and pasta shop baked in a kiln that incorporates Arita porcelain climbing kiln technology
The taste of pizza that is crispy baked at about 400 ° using the only pizza kiln in the world is with origami.

From December 1st, weekdays (Monday-Thursday) from 15:00 to 17:00, only the pizza menu will be served. Other menus will be offered from 17:00 ...
【期間】2021年01月03日~
You can enjoy 3 kinds of our popular wines (sparkling, white wine, red wine)! [Sparkling] Angel's A ...
An exquisite pizza baked in a custom-made climbing kiln in the pottery town of Arita
In the restaurant, which has the image of an old pizza shop in Naples, Italy, the big pizza kiln that has introduced the technology of the climbing kiln custom-made in the pottery town of Arita stands out. Bake crisply in this unique kiln in the world.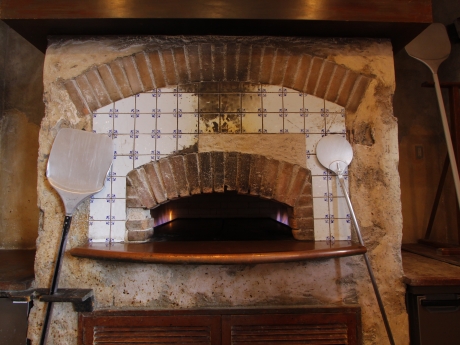 Name of facility
Pinoccio
Location
Tower City Tower City 1st floor
Opening hours
【1月】
18日以降
11:00~18:30(ラストオーダー)
平日(月~木)15:00~17:00はピザメニューのみの提供となります。
定休日
None
Fee
From 1,100 yen
Remarks
TripAdvisor [TripAdvisor]
Best gourmet restaurant in Sasebo
4th out of 1,409 cases (as of October 7, 2020)
* Acquired TripAdvisor Certificate of Excellence 2017-2018!