Gourmet
Back to the list
Gourmet
Tower City
World gourmet
Pizza and pasta
Seasonal menu
Outdoor & terrace available
~ 3,000 yen
Authentic Roman pizza and pasta shop baked in a kiln that incorporates Arita porcelain climbing kiln technology
世界で唯一のピザ窯を使い
400度でパリッと焼き上げるピザの味は折り紙つきです。


新型コロナウイルス感染拡大に伴う「まん延防止等重点措置」適用に伴い、
1月21日(金)~2月13日(日)の営業時間を夜8時までとし、
酒類の提供を終日休止いたします。

毎週月曜日から金曜日の15:00~17:00は
パスタ・前菜の提供を休止し、
まことに勝手ながらピザの提供のみとさせていただきます。
2021年12月13日からメニューを一部変更し営業いたします。

お客様にはご不便をお掛けしますが、ご理解をお願いいたします。

[Period] December 27, 2021-February 25, 2022
赤ワインでじっくりに煮込んだ牛テールに添えるのはポレンタ(とうもろこし粉)を練り上げて作る本格手打ちパスタのクレシュタイ...

[Period] December 27, 2021-February 25, 2022
冴え冴えと輝く白銀の世界を、マシュマロがたっぷりのった甘くて温かいカプチーノでお楽しみください。 【アレルギー:小麦・...
An exquisite pizza baked in a custom-made climbing kiln in the pottery town of Arita
In the restaurant, which has the image of an old pizza shop in Naples, Italy, the big pizza kiln that has introduced the technology of the climbing kiln custom-made in the pottery town of Arita stands out. Bake crisply in this unique kiln in the world.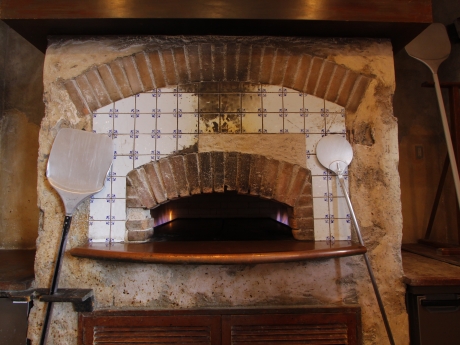 Name
Pinoccio
Location
Tower City Tower City 1st floor
Park holiday
None
Price
From 1,100 yen
Remarks
TripAdvisor [TripAdvisor]
Best gourmet restaurant in Sasebo
2nd place (as of August 1, 2021)
* Acquired TripAdvisor Certificate of Excellence 2017-2018!