Gourmet
Back to the list
Nagasaki Champon
Who wants to eat Nagasaki's local foods, check this restaurant!!
Gokuu
Tower City
World gourmet
Local specialty
Seasonal menu
Children's menu available
Outdoor & terrace available
~2,000 yen
Budget

From 1,000 yen for lunch and 1,000 yen for night
Opening hours

2月27日~3月19日
(月~金曜日)11:00~20:30(ラストオーダー)
(土曜日)11:00~21:30(ラストオーダー)

3月20日以降の営業情報にについては確定次第ご連絡させていただきます。
You can enjoy various noodle dishes such as Nagasaki's famous champon and sara udon.
[Period] From November 01, 2020
【メニュー】石焼麻婆豆腐 【価格】単品1000円・ご飯セット1250円(税込)・半炒飯セット1400円(税込) 本場...
Gokuu 's menu has been renewed !!
■ Commitment to soup
The new soup, which we arrived at after repeated trials, was made into a richer soup by mixing pork bones and chicken plain hot water 1: 1.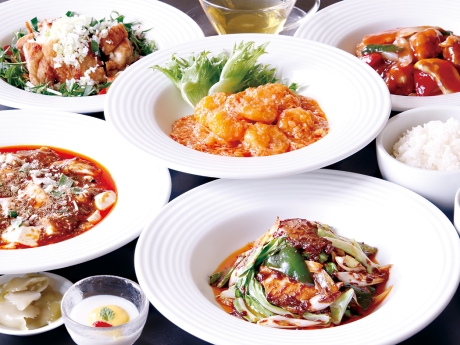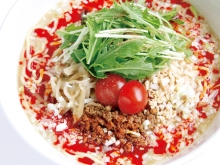 New menu also appeared
The new chef, who has experience in hotel restaurants, has added noodle dishes made with Chinese specialties to the new menu.
We plan to add new menus more and more in the future.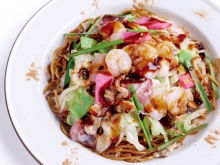 In addition, a limited number of special daily sets are also available!
Please try it once!
Name of facility
Gokuu
Location
Tower City Tower City 1st floor
Opening hours
2月27日~3月19日
(月~金曜日)11:00~20:30(ラストオーダー)
(土曜日)11:00~21:30(ラストオーダー)

3月20日以降の営業情報にについては確定次第ご連絡させていただきます。
Park holiday
Fee
From 1,000 yen for lunch and 1,000 yen for night
Remarks