Shopping
Back to the list
character
Find your favorite Stuffed Bear
Linda
Shop
Original product
Castella
Kyushu-specific
Sweets
Plush toys
Baby / Kids Goods
Character Goods
Miscellaneous goods/stationery
New!
Welcome area
Products handled

Plush toys, miscellaneous goods, sweets
There is something for every collector of Stuffed Bear!​ ​​ ​
Huis Ten Bosch to bears for a limited time, and bears from famous manufacturers
It is the only teddy bear specialty store in the venue that has a large selection of items from stuffed animals to small items.
You will surely find your favorite
[Period] December 05, 2021 ~
The fluffy texture and exquisite size that you want to hold for a long time are irresistible! The bear's wings on the back and the charm on the neck are the points ♪ ...

The popular local bear and Huis Ten Bosch have finally collaborated ☆ Huis Ten Bosch Bosch is cute because it's a tulip!
Assortment of over 1,000 types
Huis Ten Bosch original and our limited edition bears, key chains, sweets and towels.
Find your favorite bear and take it home.
In addition, we also handle Japanese-made bears that are particular about materials, and luxury brand bears from Steiff in Germany and Marysort in the United Kingdom.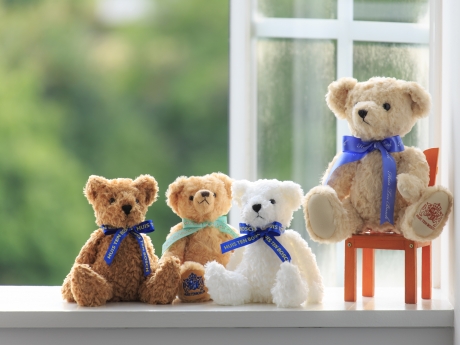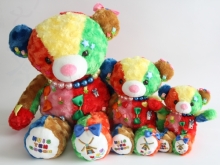 Rainbow flower bear
Tulips in full bloom and flowers on Flower Road,
Looking up, a magnificent windmill in the deep blue sky ...

Imagine the scene of Huis Ten Bosch
A cute bear with 7 colors was born (・ (d) ・)

A classic souvenir that can only be obtained at Huis Ten Bosch
Berryman Bear BERRYMANBEAR
"Berryman Bear", the origin of the birth of teddy bears This "Berryman Bear" loved by teddy bear fans all over the world has landed for the first time in Japan !!
Appeared in collaboration with Huis Ten Bosch
The charming points are the big eyes and the characteristic fluffy coat!

Berryman Bear who was nervous when everyone stared at me
"Pop" and cheeks turn pink (,, ・ (d) ・ ,,)

Please come and see the teddy bear Shop
© ︎Berryman Bear Japan
| | |
| --- | --- |
| Name | Linda |
| Location | Welcome area This is the Shop |
| Park holiday | None |
| Remarks | Opening Times may change or the store may be closed without notice due to weather or other reasons. |