Shop
Castelo de Seafood and Porcelain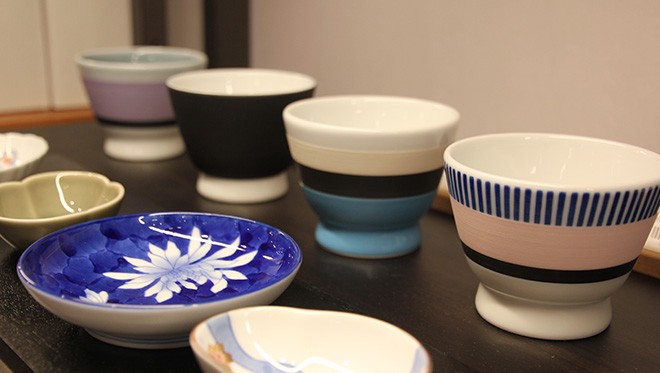 We have a rich lineup of Arita-yaki and Hasami-yaki tableware and miscellaneous goods that are not only for home use, but are also appreciated as gifts. There are famous potteries such as Koransha and Fukagawa Seiji, including Imaemon kiln, Kakiemon kiln, and Genemon kiln, which are called "Sanemon" representative of Arita ware. Hasami ware that can be used casually is also popular.
Announcements & events
Notice of restaurant closure at our shop
The restaurant business at our shop has ended as of September 29, 2019.
Seafood bowls are offered at the Tower City/seafood market "Uoichi".
In addition, for guests who wish to eat Japanese food, we also guide you to Harbor Town "Hananoya".

Both restaurants have a rich menu using fresh ingredients from Nagasaki, so please use it by all means.

※ There are cases where the store is closed or chartered, so please check the official website for details.
Name
Castelo de Seafood and Porcelain
Location

I-14

Harbor Town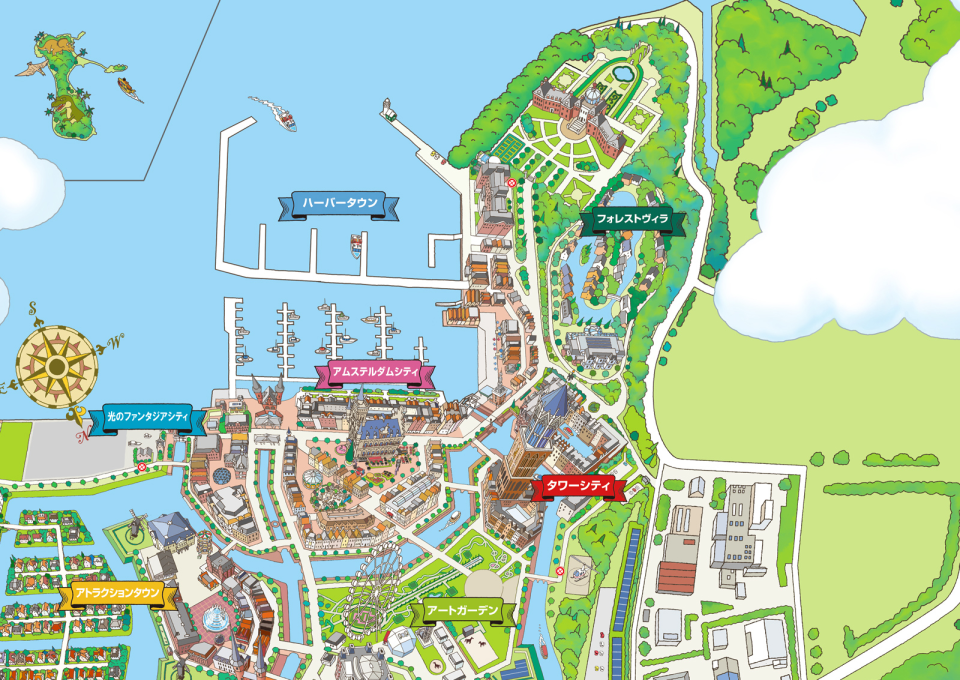 | | | |
| --- | --- | --- |
| date | Opening hours | Remarks |
| Thursday, December 7th | 10:00 ~ 20:00 | |
| Friday, December 8th | 10:00 ~ 21:00 | |
| Saturday, December 9th | 10:00 ~ 21:00 | |
| December 10th (Sun) | 10:00 ~ 21:00 | |
| Monday, December 11th | 10:00 ~ 20:00 | |
| Tuesday, December 12th | 10:00 ~ 20:00 | |
| Wednesday, December 13th | 10:00 ~ 20:00 | |
| Thursday, December 14th | 10:00 ~ 20:00 | |
| Friday, December 15th | 10:00 ~ 21:00 | |
| Saturday, December 16th | 10:00 ~ 21:00 | |
| Sunday, December 17th | 10:00 ~ 21:00 | |
| Monday, December 18th | 10:00 ~ 20:00 | |
| Tuesday, December 19th | 10:00 ~ 20:00 | |
| Wednesday, December 20th | 10:00 ~ 20:00 | |
| Thursday, December 21st | 10:00 ~ 20:00 | |
| Friday, December 22nd | 10:00 ~ 21:00 | |
| Saturday, December 23rd | 09:00 ~ 22:00 | |
| Sunday, December 24th | 09:00 ~ 22:00 | |
| Monday, December 25th | 10:00 ~ 21:00 | |
| Tuesday, December 26th | 10:00 ~ 21:00 | |
| Wednesday, December 27th | 10:00 ~ 21:00 | |
| Thursday, December 28th | 10:00 ~ 20:00 | |
| Friday, December 29th | 10:00 ~ 21:00 | |
| Saturday, December 30th | 10:00 ~ 21:00 | |
| Sunday, December 31st | 09:00 ~ 01:00 | |