Shopping
Back to the list
Goods
Make your home time more enjoyable ♪
Castelo de Seafood and Porcelain
Shop
Kyushu-specific
Miscellaneous goods/stationery
Accessories
Harbor Town
Products handled

Hasami ware / Arita ware, Nagasaki miscellaneous goods / local sake
We have famous products from Arita, the birthplace of porcelain, Hasami ware from Nagasaki, and cute miscellaneous goods !!
We have a wide variety of stylish Arita kilns such as cute miscellaneous goods and Hasami ware from Nagasaki that are great as souvenirs, Sanemon from the ceramic town "Arita", Koransha, and Fukagawa Seiji.
Items to make time with you and your loved ones more enjoyable. Please find your favorite dish !!
『長崎の変』 エコバッグが出来ました♪
「長崎の変」とは、江戸時代の「〇〇の変」のような恐ろしい戦いではありません!
長崎県の関係人口の創出・拡大に繋がるよう、興味・関心を持ってもらうことを目的に、長崎出身である福山雅治さんをクリエイティブプロデューサーとして、県の内外から長崎県を元気にするアイデアを集め、変化をおもしろがりながら、新しい変化やチャレンジを応援するプロジェクトです!!

そがん よかことやったら、おもしろかことやったら参加すったい!
~そんなにいいことだったら、おもしろいことだったら参加するよ!~

当店では、ハウステンボスのすぐ近く、川棚町にある保護猫カフェ『マッターホルンSA・かわたにゃんず』さんで作られた「長崎の変グッズ」を販売しています。売り上げの一部は保護猫活動に役立てられる、こちらもステキなプロジェクトです♪
長崎の変 フェイスタオル ¥979(税込)
長崎の変 クリアファイル ¥378(税込)
長崎の変 缶バッジ     ¥598(税込)
保護猫カフェ『かわたにゃんず』長崎猫のぉとブック¥600(税込)

このたび仲間入りしたエコバッグはかわいいけどスタイリッシュ!
たくさん入る大きさで、しかも丈夫なので普段使いでも、旅先でも大変重宝します!!
長崎の変 エコバッグ¥2,500(税込)

さぁ、ハウステンボスと一緒に長崎を楽しみましょう!!!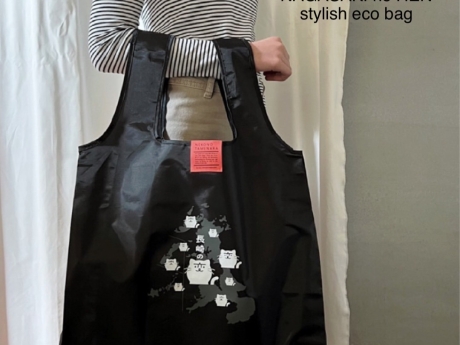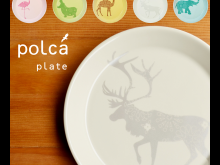 Speaking of Nagasaki, "Hasami ware"!
Hasami ware made in Hasami-cho, Higashisonogi-gun is famous in Nagasaki.
The design is simple, but it's cute and you can buy it at a very reasonable price ♪
We have a wide range of products that will make your dining table bright and enjoyable !!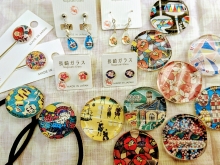 It's so popular!
"Nagasaki Glass" with a design of Nagasaki.
It's easy price, it doesn't take up much space because it's small, and it's cute!
Limited to Nagasaki Prefecture, Huis Ten Bosch is a product that is only available at our shop.
We also have a lot of other miscellaneous goods unique to Nagasaki !!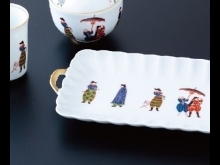 A wide selection of grilled foods from "Arita," the birthplace of Japanese porcelain!
We have a large selection of products from Arita's famous kilns such as Koransha and Fukagawa Seiji, as well as products from Arita's representatives, Imaemon Pottery, Kakiemon Kiln, and Genemon Kiln.
| | |
| --- | --- |
| Name | Castelo de Seafood and Porcelain |
| Location | Harbor Town |
| Park holiday | |
| Remarks | |