Shopping
Back to the list
Goods
Dutch folk crafts, Clog painting workshop
Holland House
Shop
Original product
Sweets
Plush toys
Baby / Kids Goods
Character Goods
Miscellaneous goods/stationery
There is an experience corner
Amsterdam City
Products handled

Dutch folk crafts, clog painting experience
Dutch folk craft shop
A store specializing in Dutch folk crafts. If you're looking for Huis Ten Bosch souvenirs, don't miss it. You will want to imitate the display that makes good use of the wooden shoes displayed in the store. In addition to decorating, there are things that you can actually wear, and the "clog painting experience" is also a popular menu for families. (Former Holland House)
We also have a large selection of "moz", "Lisa Larson" and "Peter Rabbit" goods.

Miniature house painting experience You can now paint on a miniature house shaped like our building !! ・ Price 2,2 ...
Magic mini clogs & clogs you can wear
This is our recommended product.
All clogs are imported directly from the Netherlands and can only be purchased at the Holland House
There is a magic in each color
Yellow ... smarter
Black ... There are various spells on various colors such as leading to success.

Our clogs are available in sizes from 6 cm to 28 cm.
You can decorate it or wear it. Please buy our limited wooden shoes !!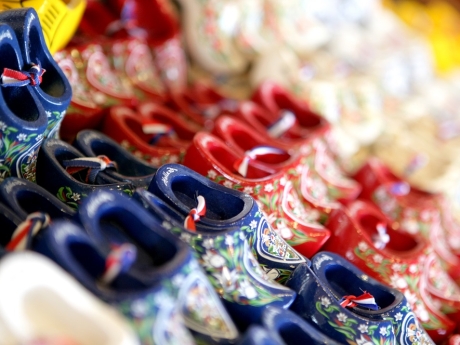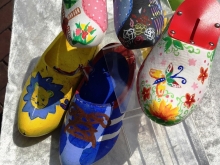 Our limited experience Clog painting experience
It is a painting experience of the popular wooden shoes in our shop.
You can draw pictures on the clogs, color them, and so on ... You can create your own original clogs ♪
Some of them are practical, such as a piggy bank type.

Huis Ten Bosch, why not make your own clogs with our clog painting experience?

10cm wooden shoes 1400 yen Piggy bank 1700 yen (paint price is also included.)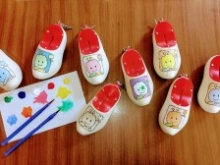 Easy coloring even for those who are not good at drawing
We also have a coloring book type wooden shoe piggy bank that even people who are not good at drawing can write with confidence.
Since the sketch is included, it is easy to just paint the color as it is.
It is also recommended for small children.

Coloring clogs 2000 yen (paint price is included.)
| | |
| --- | --- |
| Name | Holland House |
| Location | Amsterdam City |
| Park holiday | None |
| Remarks | |