Shop
Huis Ten Bosch Epos Card Center
Huis Ten Bosch Epos Card offers a wide range of Privilege, such as discounts when purchasing 1 DAY Passport, discounts at Shop and restaurants in the venue, and members-only accommodation plans. At the special counter at the immigration gate, you can get a limited-edition card with a Huis Huis Ten Bosch-esque scenery on the entire face of the card.
Announcements & events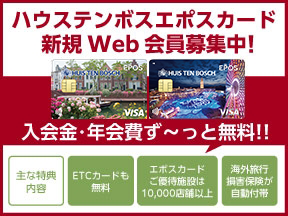 Epos Card New Web membership is being accepted!
[guests who wish to receive the Web enrollment card at the store]
Please make a note of the reception number when your application is completed.
When you come to the venue on the day of the event, we will confirm guests name and reception number at the Huis Ten Bosch Epos Card Center before handing you the card.

* guests who apply for an Epos Card online and select "Receive at store" will receive different cards from the Card Center.
WEBでのお申込みはこちら
Name
Huis Ten Bosch Epos Card Center
Location

A-1

Others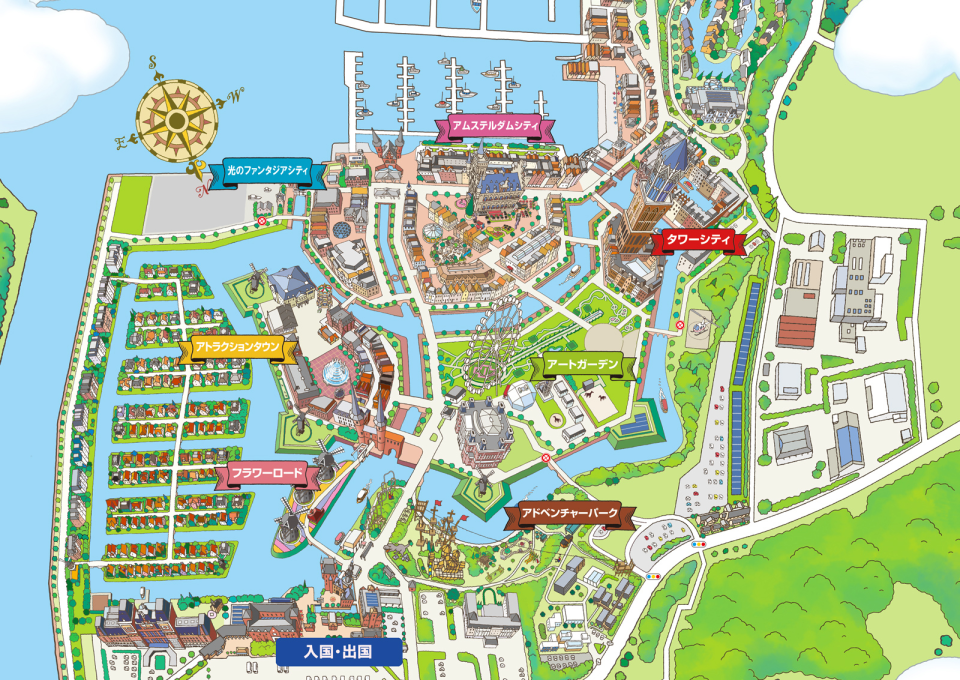 | | | |
| --- | --- | --- |
| date | Opening hours | Remarks |
| Thursday, December 7th | 09:00 ~ 17:00 | |
| Friday, December 8th | 09:00 ~ 17:00 | |
| Saturday, December 9th | 09:00 ~ 17:00 | |
| December 10th (Sun) | 09:00 ~ 17:00 | |
| Monday, December 11th | 09:00 ~ 17:00 | |
| Tuesday, December 12th | 09:00 ~ 17:00 | |
| Wednesday, December 13th | 09:00 ~ 17:00 | |
| Thursday, December 14th | 09:00 ~ 17:00 | |
| Friday, December 15th | 09:00 ~ 17:00 | |
| Saturday, December 16th | 09:00 ~ 17:00 | |
| Sunday, December 17th | 09:00 ~ 17:00 | |
| Monday, December 18th | 09:00 ~ 17:00 | |
| Tuesday, December 19th | 09:00 ~ 17:00 | |
| Wednesday, December 20th | 09:00 ~ 17:00 | |
| Thursday, December 21st | 09:00 ~ 17:00 | |
| Friday, December 22nd | 09:00 ~ 17:00 | |
| Saturday, December 23rd | 09:00 ~ 17:00 | |
| Sunday, December 24th | 09:00 ~ 17:00 | |
| Monday, December 25th | 09:00 ~ 17:00 | |
| Tuesday, December 26th | 09:00 ~ 17:00 | |
| Wednesday, December 27th | 09:00 ~ 17:00 | |
| Thursday, December 28th | 09:00 ~ 17:00 | |
| Friday, December 29th | 09:00 ~ 17:00 | |
| Saturday, December 30th | 09:00 ~ 17:00 | |
| Sunday, December 31st | 09:00 ~ 17:00 | |