Shopping
Back to the list
cheese
Leave everything to cheese!
The Castle of Cheese
Huis Ten Bosch original
cheese
sausage
wine
Castella
Sweets
New!
Amsterdam City
Products handled

Cheese, sausages, sweets
Opening hours

1月18日~1月31日
10:00~19:00
That, "PABLO" has entered Nagasaki for the first time !! We have a lineup of products from standard "PABLO" products to Kyushu limited products. PA of The Castle of Cheese...

Holding time 1st 14:30 2nd 17:00 Popular Huis Ten Bosch products such as cheese, sausages and cheesecake ...
Japan's largest type of cheese! 120 types !!
The Castle of Cheese has 120 types of cheese from all over the world. We have a wide range of cheeses, from cheeses that beginners can eat to core cheeses for advanced users. In addition to cheese, sweets such as cheesecake, which is very popular with women. We have a wide selection of delicious souvenirs made from "cheese" such as sausages and snacks made with cheese, and the classic castella souvenirs from Nagasaki.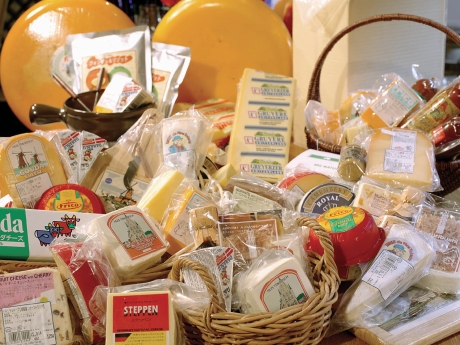 Name of facility
The Castle of Cheese
Location
Amsterdam City
Opening hours
1月18日~1月31日
10:00~19:00
定休日
Remarks