Shopping
Back to the list
Hood
Cheese restaurant 1st floor Shop
Cheese Waag
Shop
Original product
cheese
sausage
wine
Sweets
Attraction Town
Products handled

Cheese, cheesecake, alcoholic beverages, snacks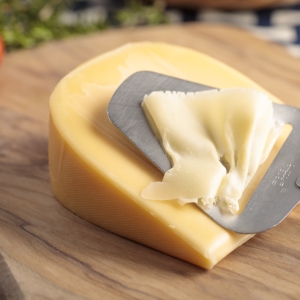 Gouda cheese 190g
Authentic Dutch Gouda cheese manufactured with the know-how cultivated over many years of tradition.
Huis Ten Bosch is one of the representative cheeses and is a popular cheese!

Slice it as it is and serve it with wine.
The cheese melts when heated, so it's versatile for all kinds of dishes!
For example, if you put it in an omelet and roll it up, the melted Gouda cheese will come out from the inside and it will be very delicious ♪
It is a versatile cheese that can be placed on pizza, in a tomato pot, and used in various dishes.
1,400 yen