​SustainabilitySustainability
社外からの評価
of Huis Ten Bosch
about environmental initiatives
About evaluation and commendation
Introducing.
---
地域企業のサステナビリティ
貢献度ランキング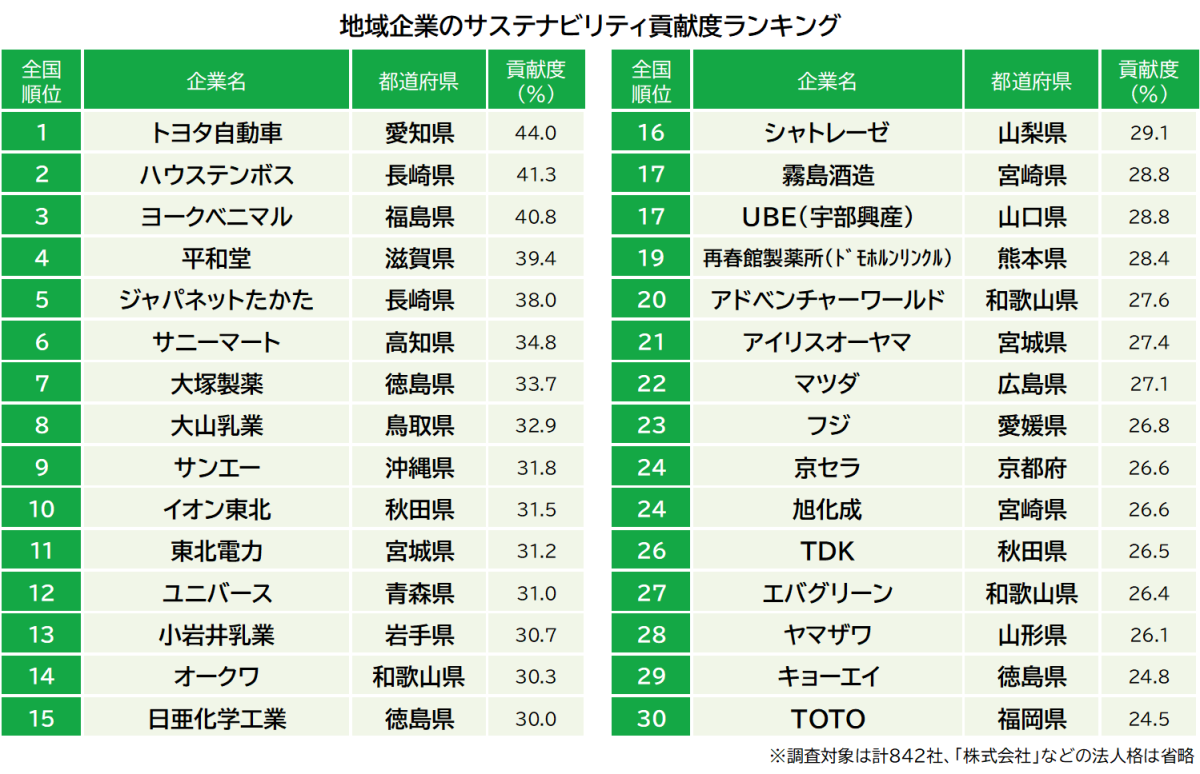 出典元:株式会社ブランド総合研究所 第4回地域版SDGs調査2022
As a result of our efforts since our founding, Huis Ten Huis Ten Bosch was ranked second in the sustainability contribution evaluation by local residents in the "4th Regional SDGs Survey 2022" conducted by Brand Research Institute Co., Ltd. in 2022. This survey was conducted to clarify residents' awareness of the SDGs and their willingness to work on them, the "favorability" of local companies with strong ties to the region, and the "contribution" to improving the sustainability of the region. I was.
UNWTO 持続可能な観光アーカイブ
ハウステンボス創業からの「水」への取り組みを中心に事例アーカイブとして取り上げていただきました。
過去の受賞、評価等
At that time, Huis Ten Bosch was highly evaluated for its advanced environmental initiatives and received the following awards.
1995年6月

環境庁 「水環境賞」/水のリサイクルシステム
1999年7月

国土庁「水資源功績者賞」/水資源の有効利用に対する取り組み
---