Gourmet
Back to the list
Mediterranean cuisine
Mediterranean cuisine in a bright and open space!
El Marso
Gourmet
Tower City
World gourmet
Children's menu available
There is a course meal
Bar & Lounge
Outdoor & terrace available
Reservable
photogenic
Budget

Day: ~ 2,000 yen / Night: ~ 3,000 yen
Nagasaki's rich seafood x Mediterranean cuisine
We have a wide variety of set menus for lunch and a la carte to course meals at night.
Flavorful hot paella finished with a rich soup full of seafood and seasonal seafood
We recommend the luxuriously used special bouillabaisse !!
ELMARSO = beautiful sea
Elmarso is a Spanish coined word that combines hermoso "beautiful" and elmar "sea".
We would like to provide the satisfaction of food by delivering seafood caught in the beautiful sea rich in nature and seasonal ingredients of local Nagasaki in Mediterranean cuisine. With that in mind, "EL MARSO" was born. The best choice is the flavorful paella finished with a rich soup stock full of seafood. Enjoy a moment in a bright and open space that makes you feel like a resort with a beautiful view of the sea.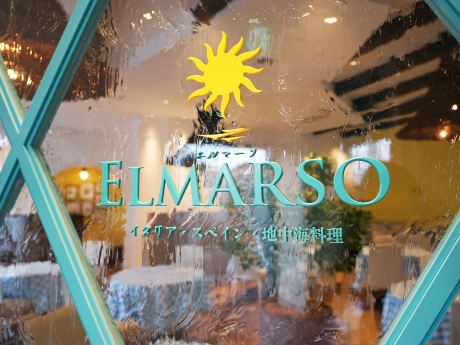 Name
El Marso
Location
Tower City 1st floor
Park holiday
None
Prices
Day: ~ 2,000 yen / Night: ~ 3,000 yen
Remarks
【重要なお知らせ】
長崎県の要請により
※9月13日~9月30日迄は11:00~19:30(ラストオーダー)
(CIOSED)20:00
・ランチメニューは16時迄
・16時以降はディナーメニューに切り替えさせていただきます。
・上記期間中、コース・セット料理はご提供しておりません。
恐れ入りますが、予めご了承下さい。