Shopping
Back to the list
Hood
The best selection in Japan! Castella specialty store
Castella Castle
Shop
Original product
cheese
Castella
Kyushu-specific
Sweets
Character Goods
Miscellaneous goods/stationery
New!
Attraction Town
Products handled

Castella, sweets
The best selection in Japan! Castella specialty store
Castella, Classic souvenir of Nagasaki! We are the Castella specialty store!
We have various selection of them from HTB original castella to locally loved castella
We hope you will enjoy shopping with us!

【期間】2021年09月11日~2021年11月03日
カステラは10月がもっとも旬! 長崎県の天候、気温、温度がカステラづくりに一番適しているのが10月なのです! 10月は...

【期間】2020年10月01日~2020年10月31日
『カステラ祭』期間中はレストランでもカステラスイーツが食べれちゃう!? チーズワーフでは大人気のカステラ『HTBオリジ...
[Castella Trivia] The secret of soft and tender texture
The taste of castella changes when it is laid down. As the days pass from the time of manufacture, the rough bottom gradually melts, creating a moist feeling peculiar to castella. If you like the texture of the rough texture, you can choose the one with a new manufacturing date, and if you like the moist texture, you can find the taste close to your taste by choosing the one near the expiration date.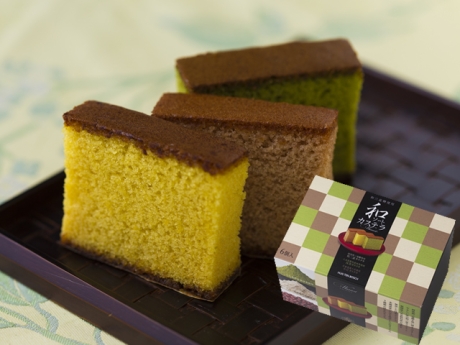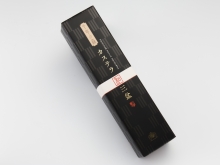 Popular No. 1 ≪Thousand Year Forest Wasanbon Castella≫
The most popular Castella Castle

Uses high-grade Wasanbon sugar!
Elegant sweetness spreads in your mouth.

Huis Ten Bosch original castella.
It is a perfect souvenir.

No. 0.5 (10 cuts) 1300 yen (tax included)
No. 0.5 (6 pieces packaged) 1300 yen (tax included)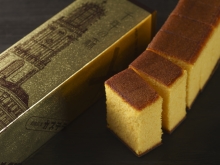 Popular No. 2 << Millennium Forest Gold >>
An eye-catching item with a gold package.
The souvenir will be upgraded.

With a moist and fluffy texture
Castella is loved by everyone.

Huis Ten Bosch original castella
How about a souvenir?

No. 0.5 (10 cuts) 1100 yen (tax included)
Best Seller No. 3 ≪Suzakiya Gosanyaki Castella≫
Long history castella store in Nagasaki and Shimabara

"Gosan-yaki Castella" which has been our Bestseller product in the Castle of Castella!  
You can enjoy both rich egg flavor and mellow sweetness at the same time. 

​
A perfect gift for your love one.

No. 0.5 (6 cuts) 1100 yen (tax included)
| | |
| --- | --- |
| Name | Castella Castle |
| Location | Attraction Town |
| Park holiday | None |
| Remarks | |