A large collection of local gourmet foods from Nagasaki and Sasebo that you can enjoy in the venue!
Introducing classic popular menus such as Turkish rice, lemon steak, and Sasebo burger.
There is also a menu that can only be enjoyed at Huis Ten Bosch

The characteristic of Sasebo Burger is that it is handmade after receiving an order.
In addition to the standard bacon and eggs, the lemon-flavored burgers are also very popular ♪ Introducing the burgers that each store is proud of, with a focus on Dutch cheese and special mayonnaise.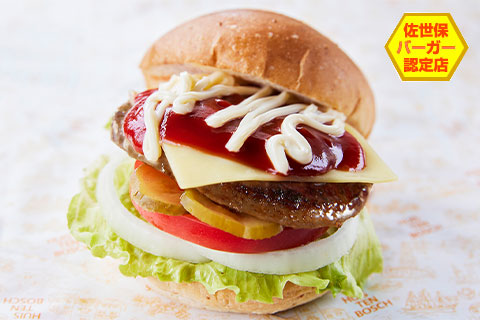 cheeseburger
With "juicy putty" + "fresh vegetables" + "cheese without habit" [Our popular No. 1] Easy-to-eat size but full of volume! Takeout is also OK.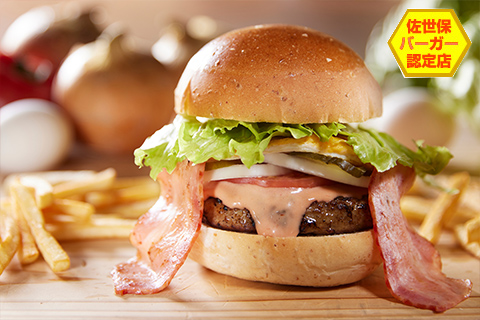 Kingdom Burger
Please enjoy "Kingdom Burger", which is a standard ingredient of Sasebo Burger, with bacon and eggs sandwiched between them.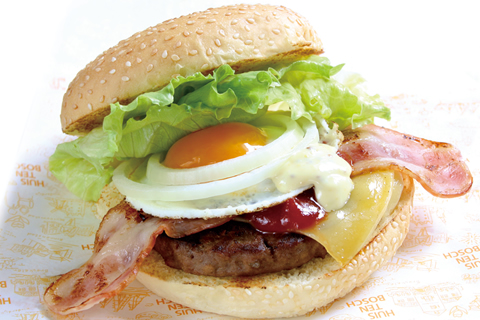 Special burger
Our most popular "Fresh Gouda Cheeseburger" uses freshly cut Dutch Gouda cheese. We also recommend a special burger with fresh Gouda cheeseburger topped with eggs and bacon!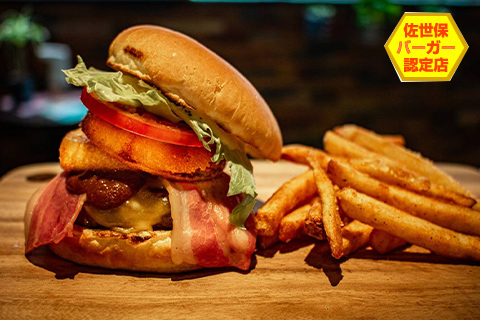 Sasebo Burger
Our popular Sasebo burger is a full combo of fresh lettuce, tomato, bacon, cheese and egg salad on the original patty! Special sauce and mayonnaise are the decisive factors for the taste! !! Drinks and sets are recommended!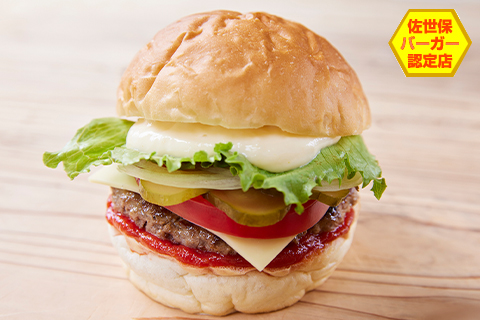 Premium Torafugu Burger
We are particular about Kyushu's seafood ingredients and use high-quality fish Torafugu! The best match is the fried fried puffer fish with homemade tartar sauce and a slightly sweet soy sauce sauce.