HUIS TEN BOSCH Visitor guide
About moving to the hotel in the hall
Information after arrival, such as transportation to the parking lot or the hotel in the hall.
On-site hotel baggage storage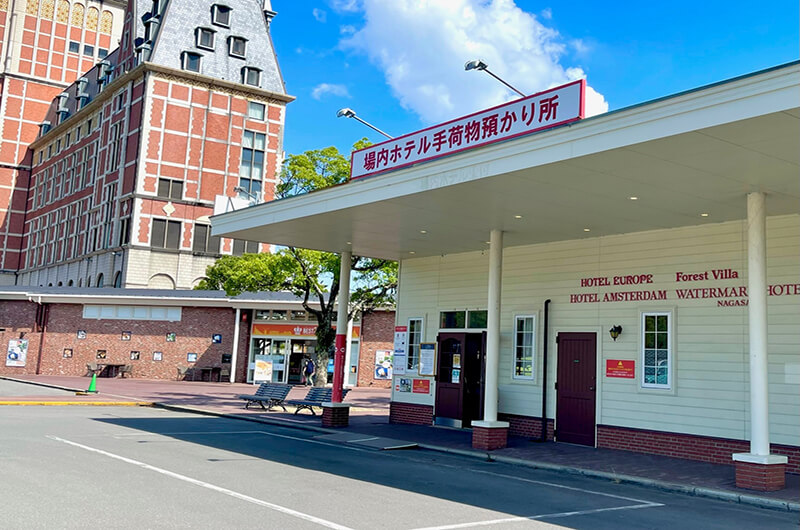 Baggage will be delivered free of charge to the front desk of each hotel at the "Hotel Baggage Storage" in front of the Wellcome Gate and in the Marine Terminal (Excluding the Henn Na Hotel Huis Ten Bosch
This is convenient if you arrive before the check-in time.
Of the early morning from the night time zone, it will be telephone support.
Henn Na Hotel Huis Ten Bosch is out of scope.
If you are arriving by high-speed boat from Nagasaki Airport, the arrival gate will be different. Please refer to the following.
Reception time
Huis Ten Bosch to 19:00. Delivery to each hotel will take time
However, if you leave your luggage in the morning, it will be delivered to each hotel by 15:00.
大型イベント開催日は場内の安全確保のために交通規制が行われ、ご利用いただけない時間帯がございますので、予めご了承ください。
guests who take a walk in the hall after checking out
お客様の手荷物は、各ホテルからウェルカムゲート(入場口)の「場内ホテル手荷物預かり所」まで無料でお届けします。(変なホテルハウステンボスを除く)
受け取り時間 11:30~19:00
ホテルアムステルダム・ウォーターマークホテル長崎ハウステンボスにご宿泊のお客様
フェアウェルゲート(出国出口)そばのヤマト運輸カウンターまでお届けします。
受け取り時間 ホテルアムステルダム 10:30~18:00/ウォーターマークホテル 12:30~18:00
(お預かり時間により異なります)
Delivery from each hotel to the baggage claim area will take 2 time time
guests departing from the Marine Terminal to Nagasaki Airport can only be checked in at the front desk of each hotel.
Transfer to each hotel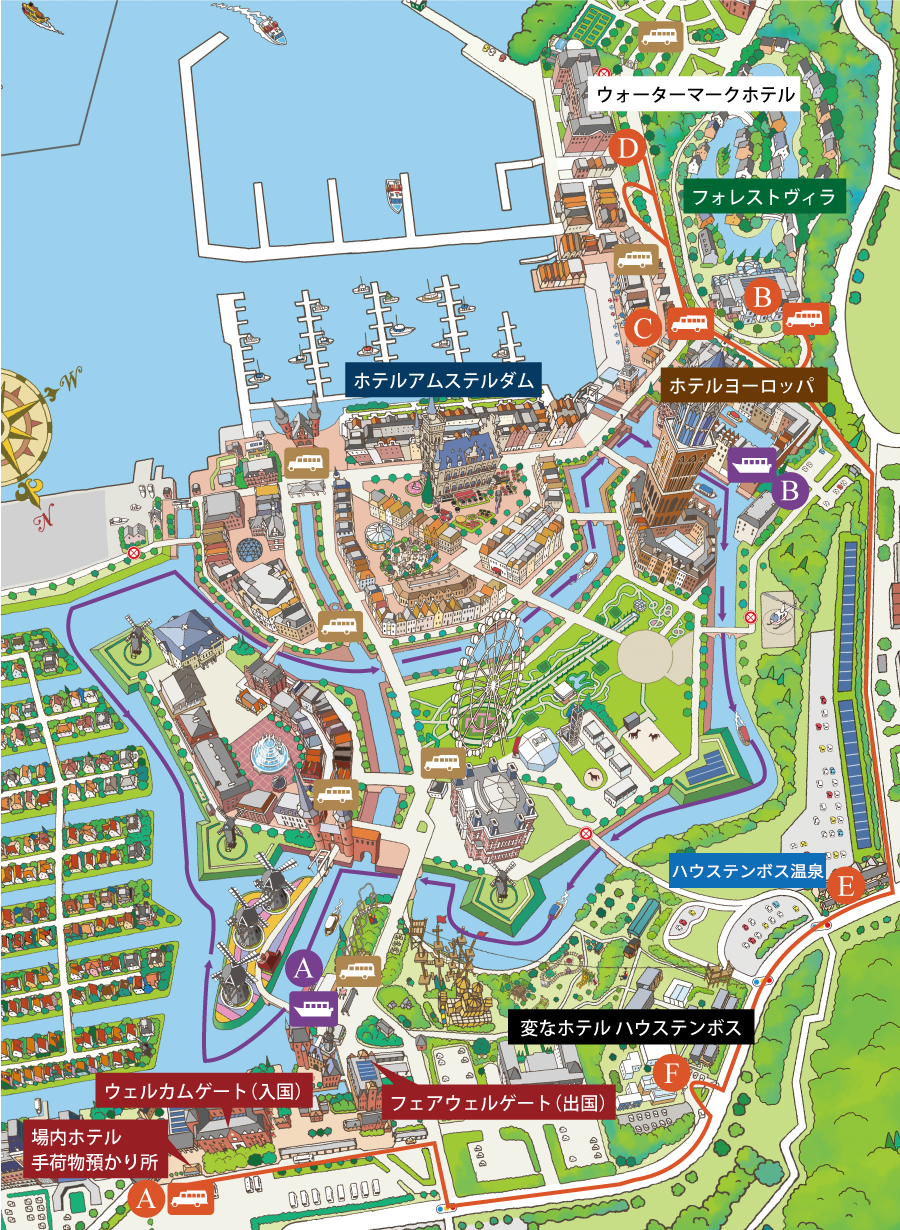 ホテルヨーロッパへの移動ルート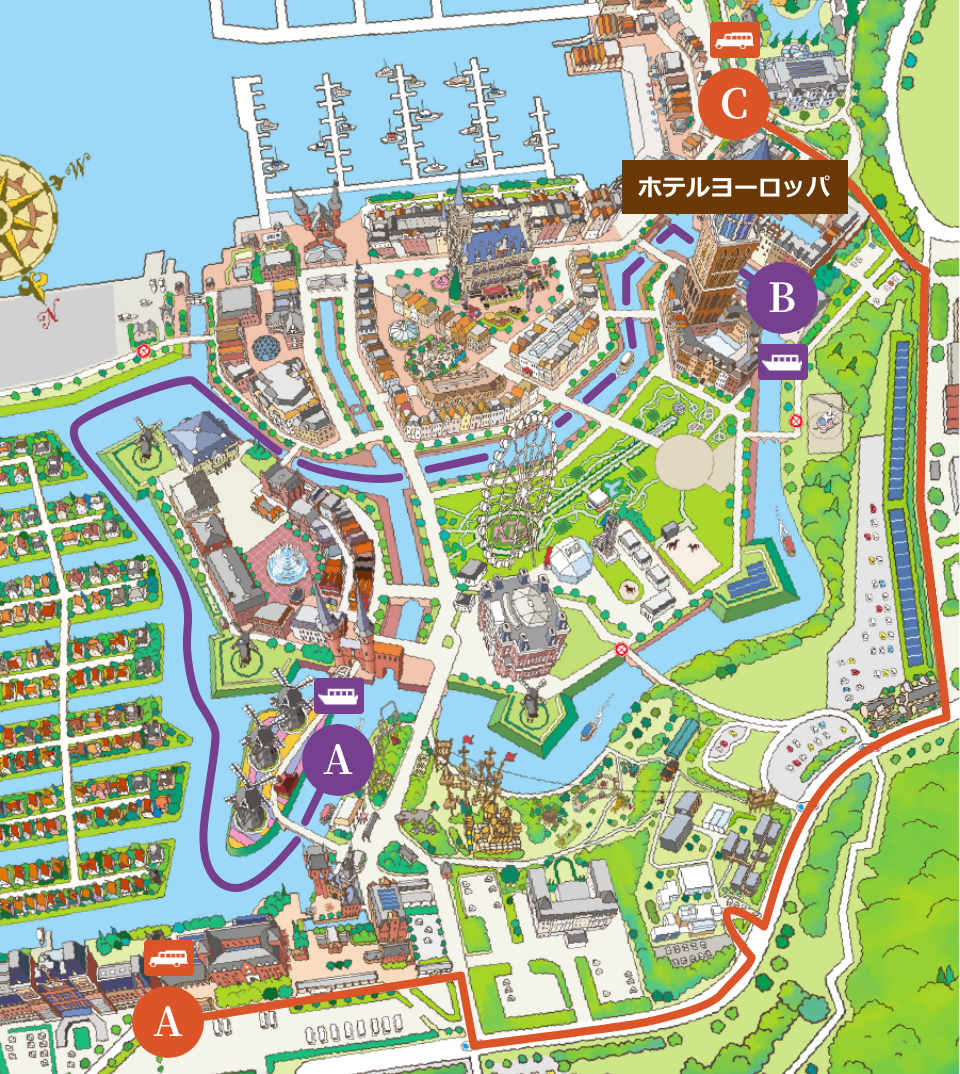 シャトルバスの方
※20分間隔/無料/19時台まで
ウォーターマークホテル長崎ハウステンボスへの移動ルート
徒歩で移動する場合
ハウステンボス入場口より各ホテルへ(約20分)
※ホテルアムステルダムへ徒歩で向かう場合はハウステンボス入場券が必要です。
*

大型イベント開催日は場内の安全確保のために交通規制が行われ、バスをご利用いただけない時間帯がございますので、予めご了承ください。