HUIS TEN BOSCH Visitor guide
Model course
Season
Please choose
Active course A

trip to the fullest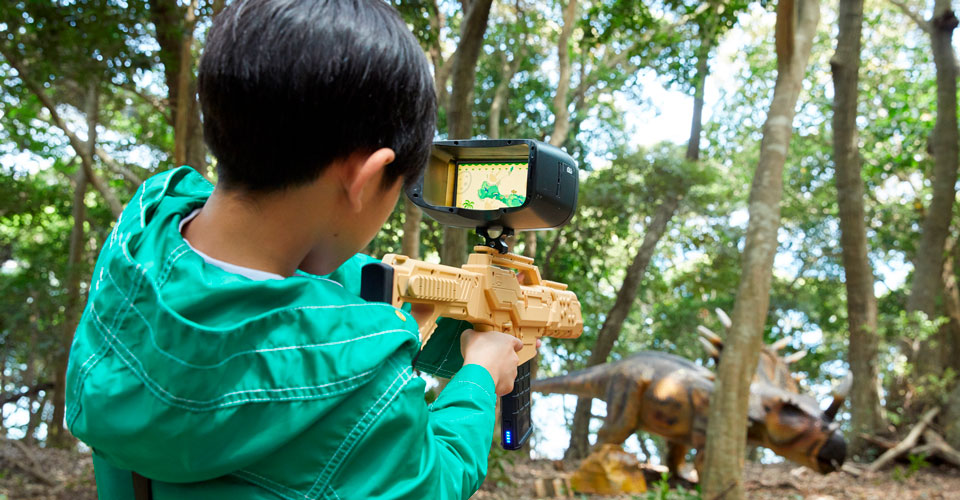 There is dinosaur sighting information on an uninhabited island rumored to sleep treasure! Repel carnivorous dinosaurs attacking with a special gun with an AR scope! Can you get the treasure that sleeps in the innermost part of the island and return safely?
* Numbered tickets will be distributed on all flights.
(time reception ends as soon as the capacity of each flight is reached)

---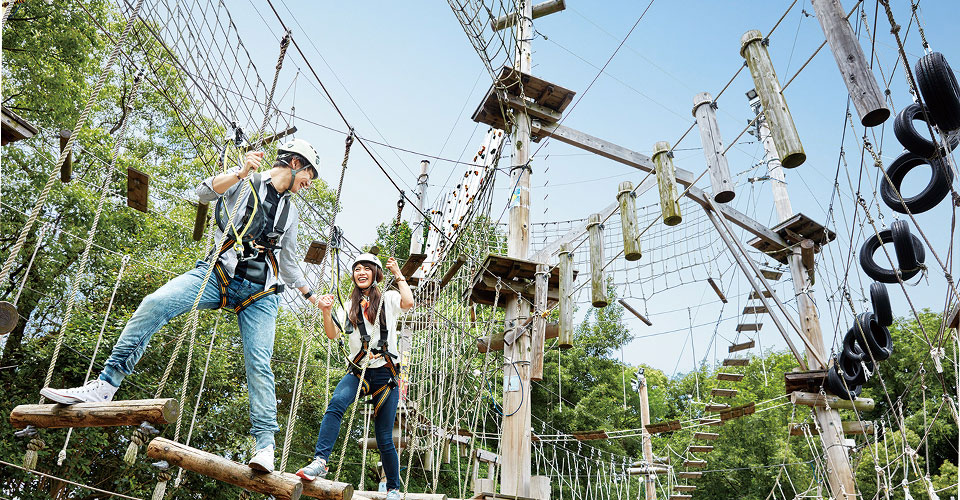 When you come back safely, let's go to the "Sky Castle" at Adventure Park The sense of accomplishment when overcoming various obstacles stretched around is exceptional! If you break through the beginner's course, take the courage to challenge the 9-meter course!
* Numbered tickets may be distributed during times of congestion.
---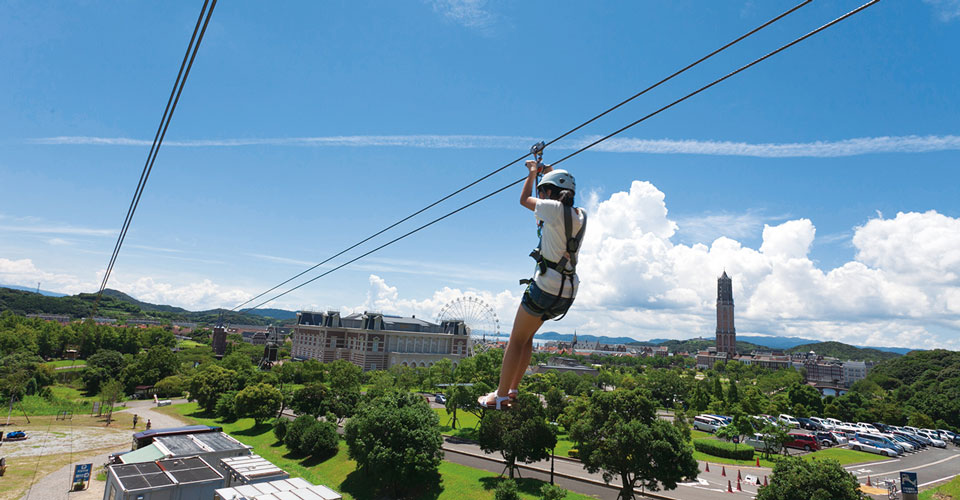 Attractions slides down a 300m long wire rope at once. The exhilaration of cutting the wind can only be experienced here! Do you want to ride it many times?
* Numbered tickets may be distributed during times of congestion.

---
If you are hungry, go to a lovely and cute cafe ♪ There is also a photo spot inside the store. The very popular raw squeezed Mont Blanc makes you smile when you eat it.
* The contents of Montblanc change depending on the season. (The photo is "Silver Mont Blanc")

---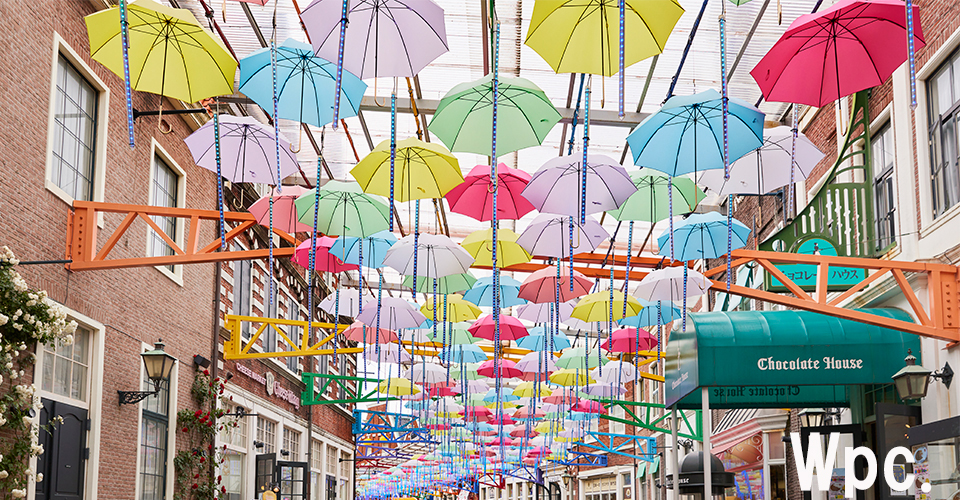 Approximately 700 umbrellas that fill the overhead. Take lots of Photogenic photos at this popular spot that you can enjoy in both sunny and rainy weather!

---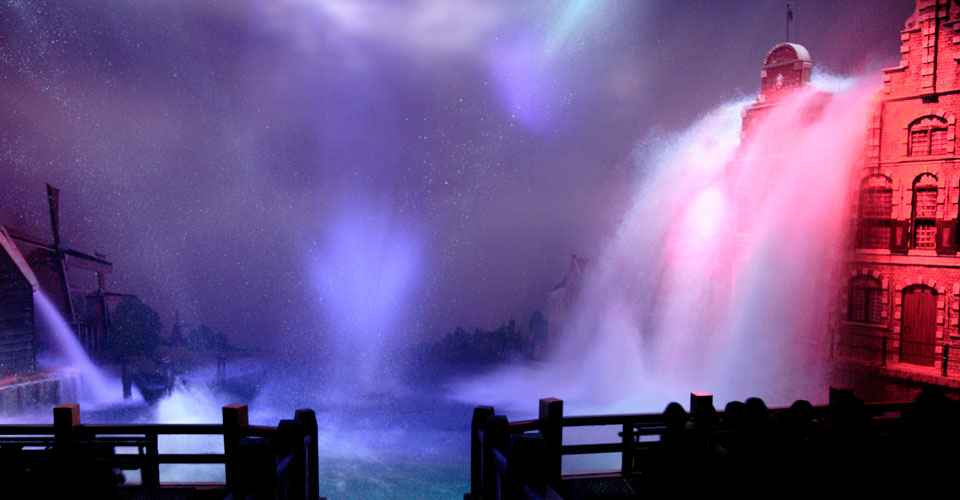 A powerful experience theater where you can experience the violence of the great flood that actually occurred in the Netherlands. Fog, lightning, waves, heavy rain, and tornadoes are recreation, and 800 tons of real water swallows the audience!

---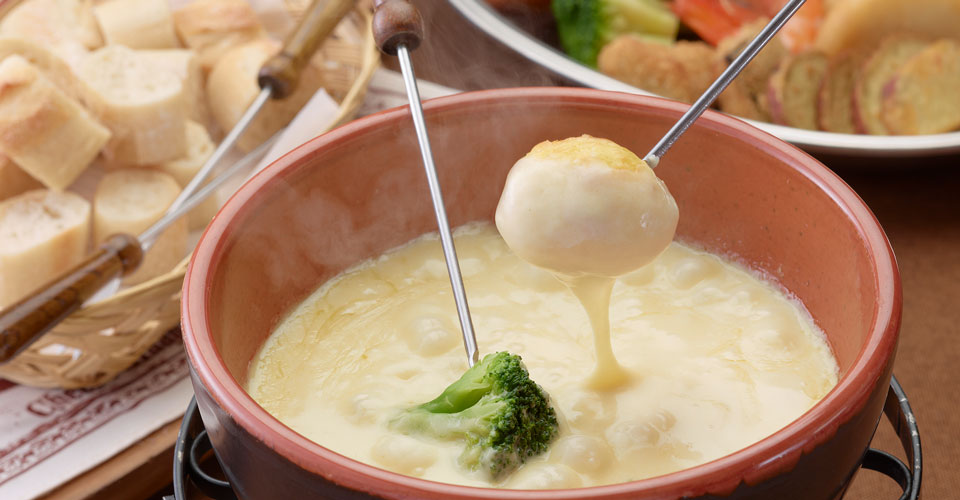 Dinner is decided at the authentic cheese fondue shop! Three types of fondue with different ingredients are available. Your stomach and heart will be filled with hot and rich cheese!

---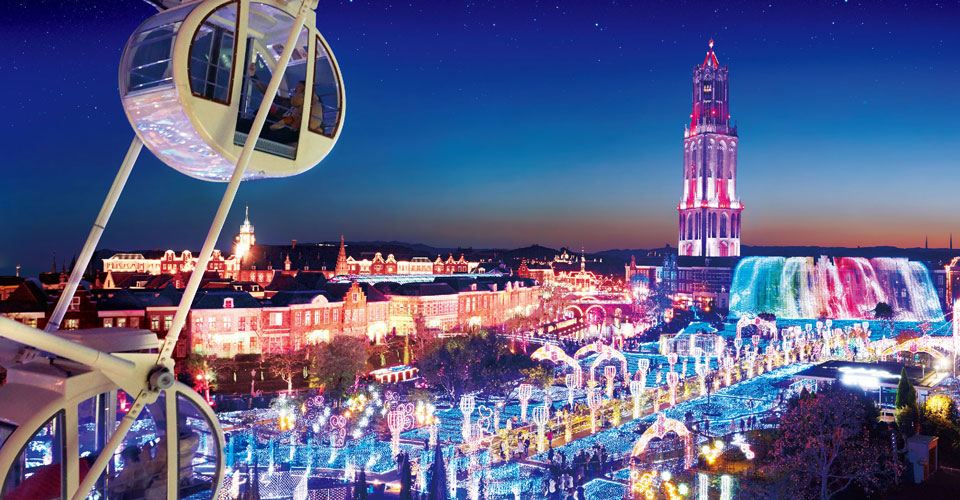 When the sun goes down, go on an aerial trip. White Ferris Wheel City of Light that is different from the scenery you saw in the daytime. There is no doubt that you will be impressed by the fantastic space.

---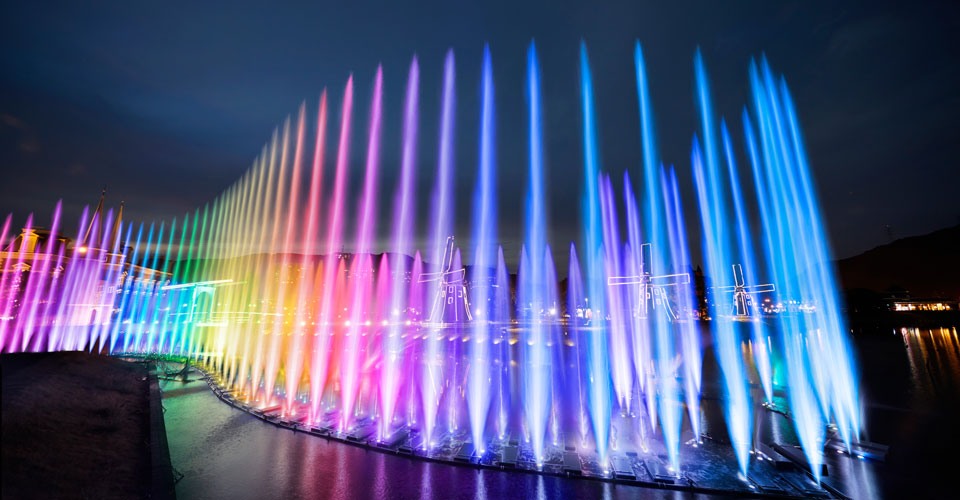 The trip is finally the last spurt! Enjoy the powerful water entertainment show that unfolds in front of you. The fountain that moves to the music is as if it were alive!

---
Accommodation to Hotel Europe
The finest hotel in Huis Ten Bosch with the sea in the garden. Yuga resort stay in a prestigious, all-premium space.