For the health and safety of our guests and crew,
we have adopted enhanced sanitation measure.
Read more.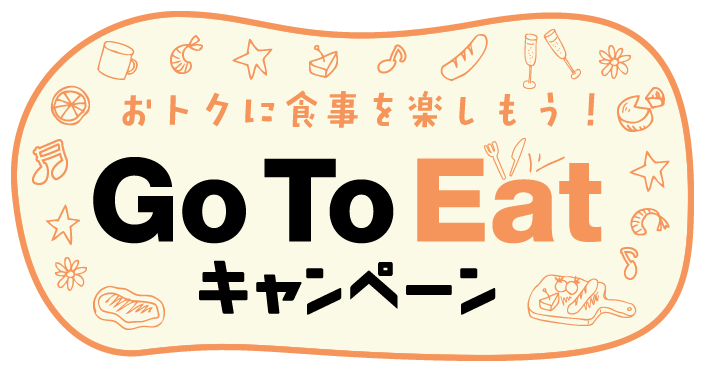 ---
---
Save money by using meal tickets!
---
Go To Eat Campaign
Nagasaki meal ticket
(Meal ticket with premium)
8,000 yen For 10,000 yen
Meal tickets can be purchased
---
Selling price
8,000円(税込)
1冊10,000円分(1,000円券×5枚 +500円券×10枚 計15枚綴)
※おつりは出ません。
Sales period
2020年10月29日(木)~2021年11月15日(月)まで延長
※ 発行冊数上限に届き次第終了します。
usage period
2020 年10月29日(木)~2021年12月15日(水)まで延長
Available stores
Member stores in Nagasaki Prefecture
How to buy
① After making a reservation from the Lawson Ticket website,
Issue a voucher at Lawson store terminal Loppi and purchase at the cash register
②Purchase by mail cash on delivery (shipping and cash on delivery fees are required separately)
---
---
Use points to save money from the next time onwards!
---
With online food and drink reservation
Up to 1,000 yen per person
Point reduction
* Reservations for points will no longer be accepted.
guests who make reservations or visit the store during the campaign period via the online food and beverage reservation site will be given points that can be used at the restaurants participating in the campaign from the next time onward.
To use the Go To Eat campaign, you need to eat and drink more than the points granted.
For details, please check the official website of "Go To Eat Campaign".​
---
Shops targeted for the campaign
Make a reservation and come to the store!
Points
GET!
From the next time onwards
Save money by booking!
---
dinner
1,000pt x number of people (maximum 10,000pt)
lunch
500pt x number of people (maximum 5,000pt)
* Up to 10 people can be redeemed for points with one reservation.
---
---
Campaign target facilities
---
Huis Ten Bosch, you can use the Go To Eat campaign Nagasaki meal voucher (meal voucher with premium) for the following facilities.
お会計時に、Go To トラベル 地域共通クーポンとの併用が可能です。
---
---