A fantastic illumination show that changes color and shape in various ways on the canal.
The entire canal shines in rainbow colors, and with the colorful patterns of light, the fountain that rises as the ship passes, and the illumination of the trees along the canal, you can see a sight that no one has ever seen.
■ Location

Canal between Amsterdam City and Art Garden

■ time

Shows will be held for Canal Cruiser that pass every 10 to 15 minutes after sunset
* The fountain may be low in strong winds to prevent splashing.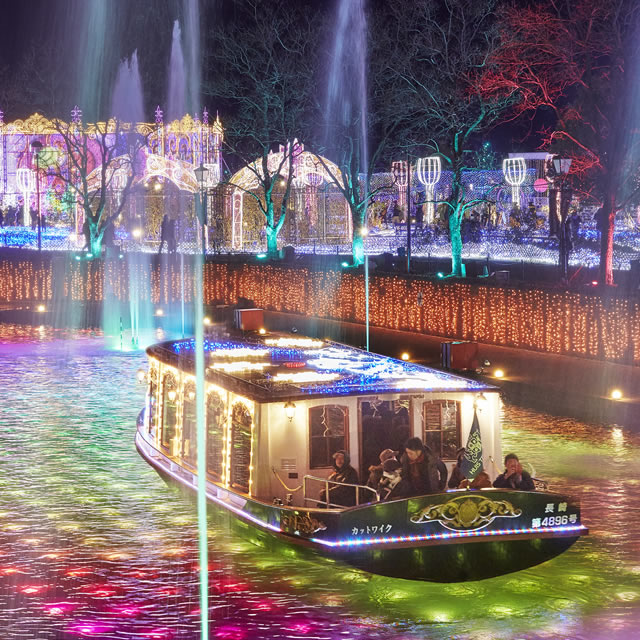 Very popular! Light & Fountain Canal cruise
It's a fantastic cruise as if you were cruising on a rainbow. You can see the powerful direction of Light & Fountain closely.
■ Boarding place

Canal Station "Welcome" (Welcome Gate)

■ Course

From Welcome → Light & Fountain Canal → Arrive at Tower City

■ Fee

・ Passport target
* Only available to those who have a passport.


■ time

About 13 minutes

■ Operating time

Departs every 10 to 15 minutes after sunset
* Varies depending on time
* Temporarily suspended before and after the parade