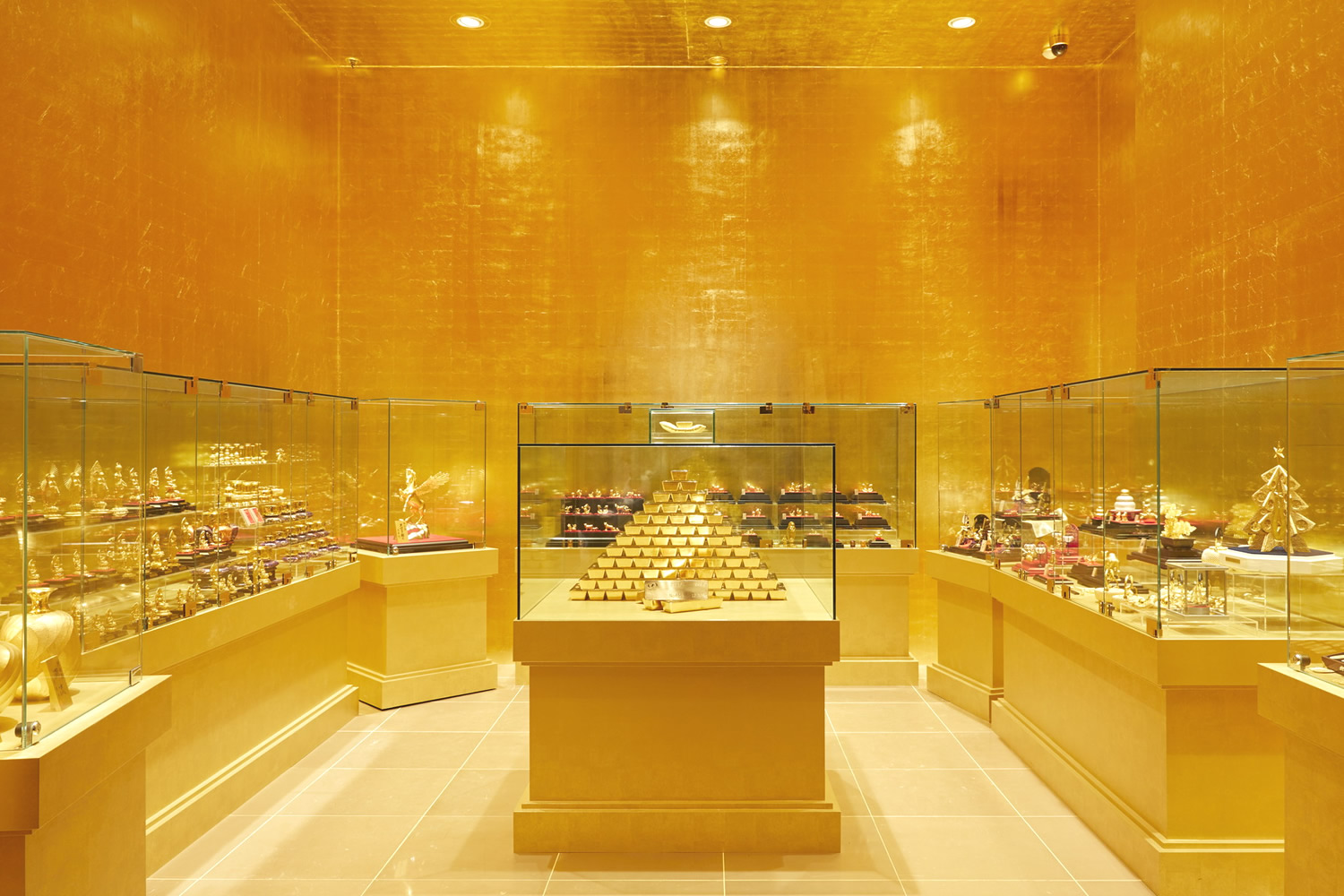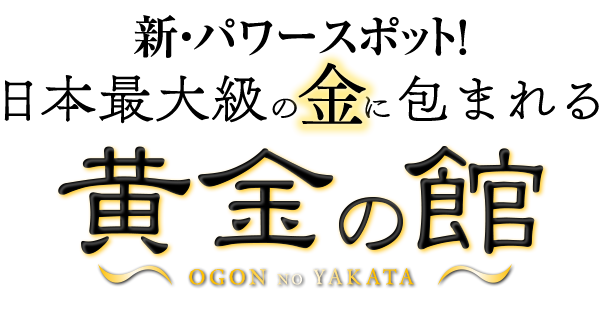 In the room
"Golden"

To
A gorgeous space is born!
Huis Ten Bosch 's gold holdings
about
1 ton!

(bar)
We will release a few of these precious parts.
---
" Golden Hall "so Golden experience!
For your good luck!​ /

 "Golden room"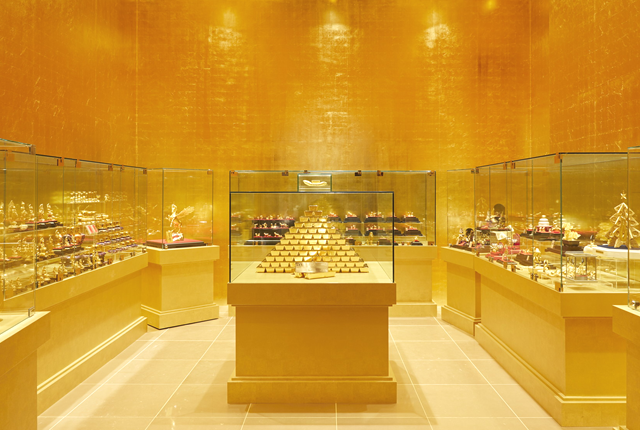 A space where the floor, walls, and ceiling all covered with golden shine! The walls and ceiling are directly pasted by craftsmen with 24K gold leaf.
Can you ​ actually lift it up!? /

 Heavy "gold bar"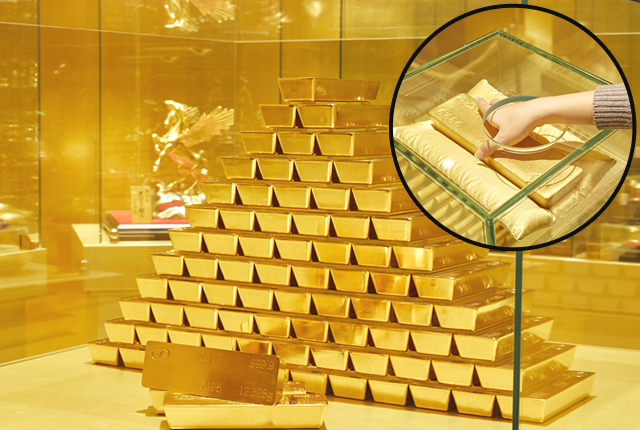 A golden pyramid sits in the center of the room. You can actually have a gold nugget worth 60 million yen per bottle!​
* We are suspended for the time being.
\Japan's largest exhibition volume! / Many

artifacts made of pure gold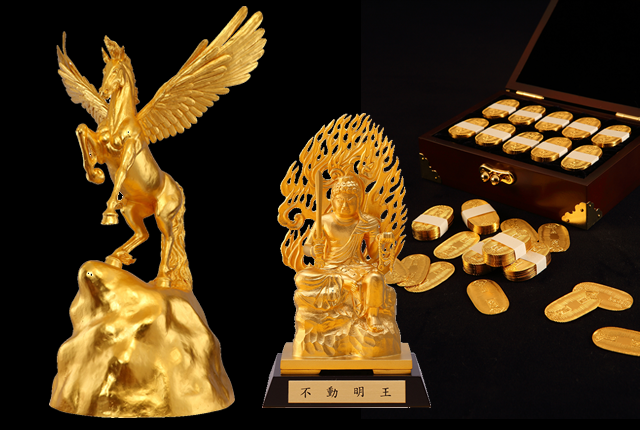 There are more than 100 of gold artifacts including gold coins, Eto(chinese astrological calendar), and Buddhist altar! A golden Pegasus  height of 162 cm
Besides, about 660 million yen of rubies are on display!
---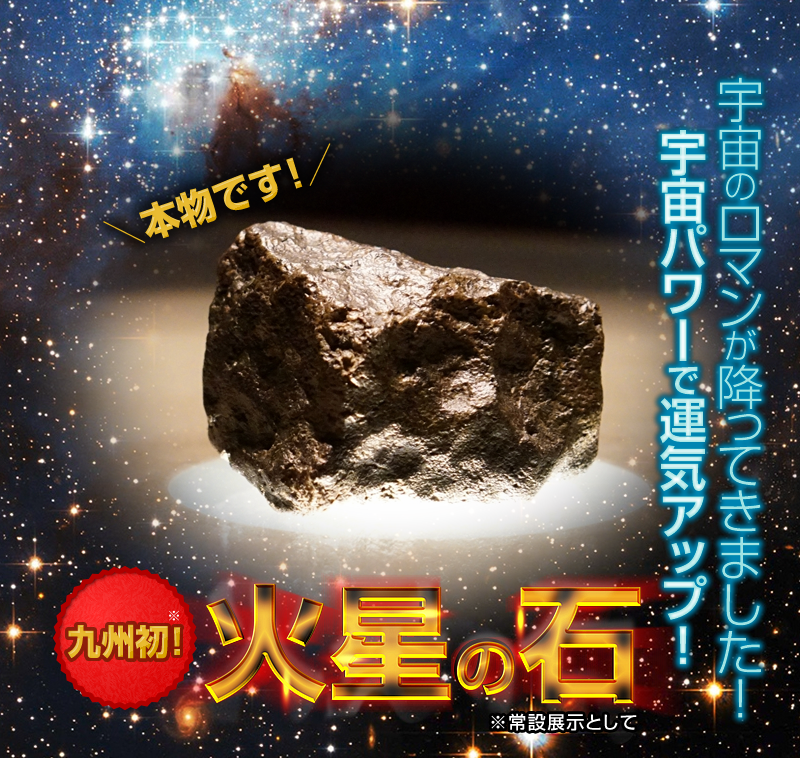 ---
---
Now your room is also Golden Town!
Including the items on display
We sell more than 60 "gold crafts"!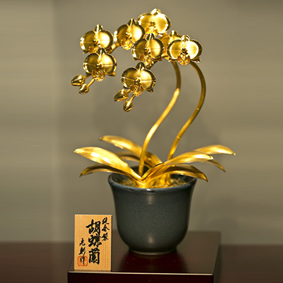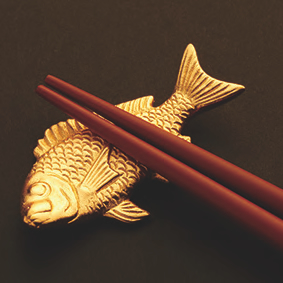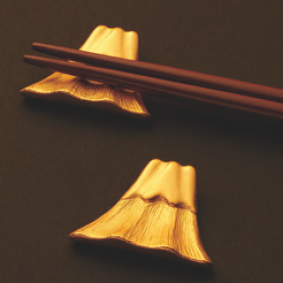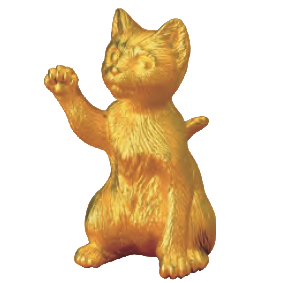 Here is the highlight item!
Its tone is also golden grade !? /

 Gold violin

The world's first violin with gold leaf attached to a lacquered violin.
Price10,800,000 yen(tax included)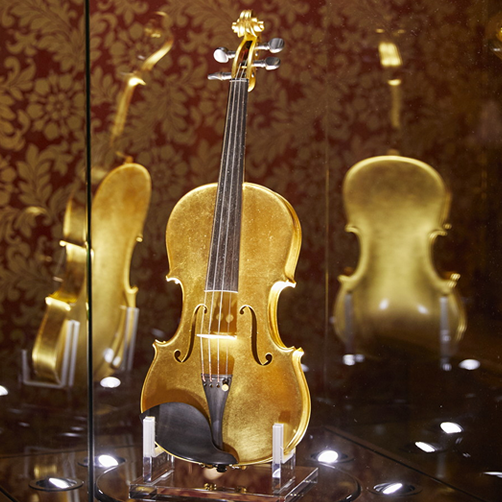 ---

Location
at Palace Huis Ten Bosch 2nd floor
Admission fee
[Palace Huis Ten Bosch admission fee]
Passport target
* Only available to those who have a passport.
Remarks
wheelchairs unavailable
---